5 Gold Earrings That Are The New Love Language
Love can be expressed in many ways. You can make them feel special without actually saying that they are special. When it comes to the women in your life, be it your mother, sister, soulmate, or daughter, you need to appreciate them for being in your life. There are thousands of ways of appreciating them, but gifting gold earrings for women to date remain the best. You can browse through the vast collection of gold earrings for women on the internet and pick the one that would make the special women in your life the happiest. However, it would be best to go for contemporary designs of earrings rather than the traditional ones. 
Today's modern women have a subtle taste in fashion, and the traditional jewelry designs are a little too much to blend in with their wardrobe. Brands like Mia have taken the front seat because they offer lightweight, elegant gold and silver jewelry perfect for today's fast-paced lifestyle.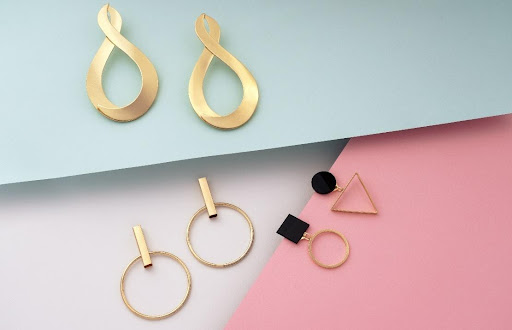 Looking for the best contemporary gold earrings for women? Look no more because we have curated a list of four jaw-dropping gold earrings that are sure to win all hearts!
The Special Number Eight!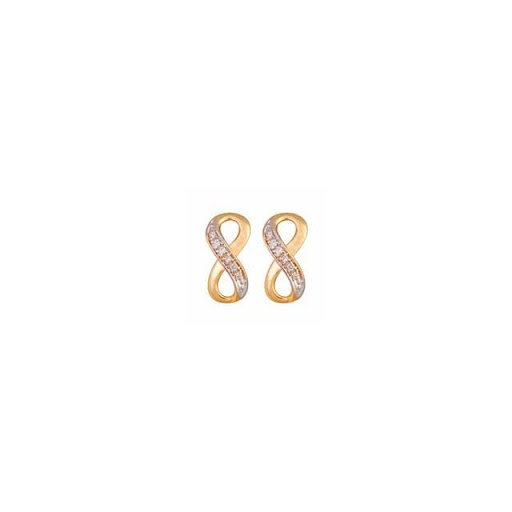 A beautiful amalgam of glamour and class, these gold earrings for women feature the number eight. With a total of twelve extraordinary cut diamonds, this earring is a one of a kind piece of jewelry. Also can be paired with all the outfits from casual to formals. These beauties can, without any doubt, make all your Indian ethnic wear more elegant as well. Moreover, these 14KT yellow gold stud earrings from Mia by Tanishq are crafted to give the wearer a chic, feminine glow effortlessly. 
Let Your Presence Exhibit Elegance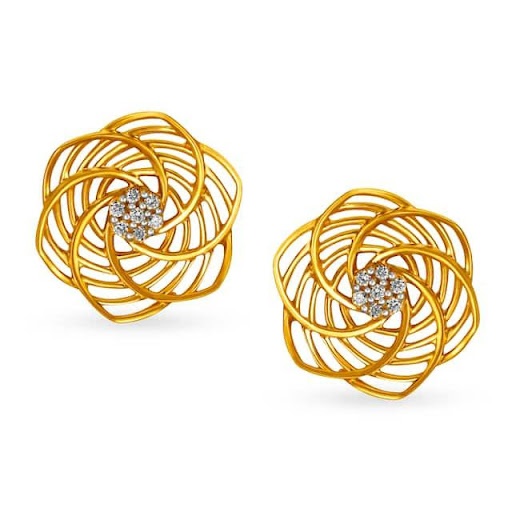 Get mesmerized by the intricate design of these stud earrings that are the personification of grandeur and elegance. Easy to style, these extraordinary gold earrings for women radiate a magical charm that entices everyone. Embellished with fourteen round brilliant cut diamonds, these earrings are a variation of a six-petal floral motif with a sophisticated floral element in the center that adds more to the essence of these magnificent gold earrings for women. 
Jazz Up Your Wardrobe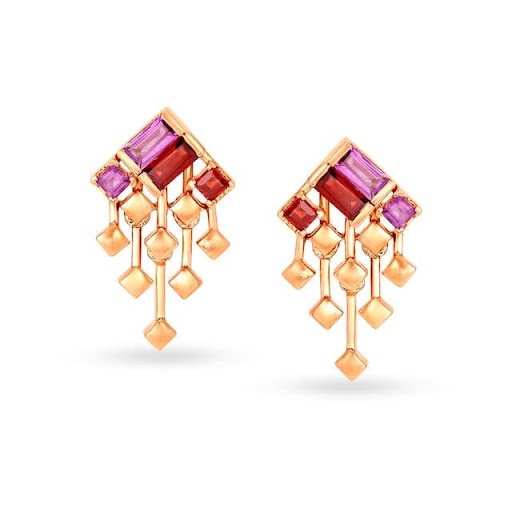 A perfect gift, these earrings have a unique colour combination of red and pink stones, citrine, and amethyst. Finely crafted drop earrings that fall perfectly from the ears to radiate a fun yet elegant look.  A colourful pair of 14KT gold earrings for women, these earrings can make great accessories for cocktail parties and reception parties! 
Love At First Glance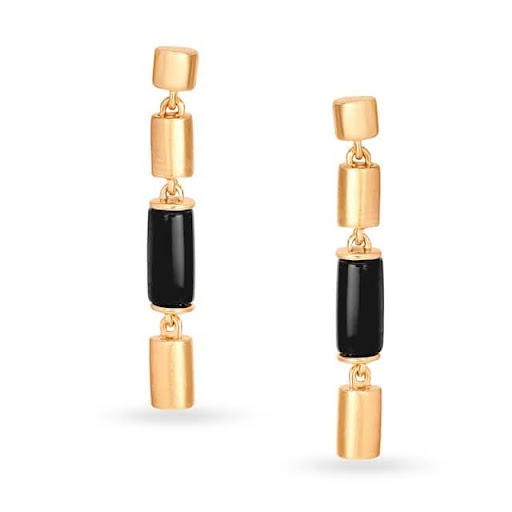 A classic duo of gold and black that can instantly make any outfit uber-stylish and posh at the same time. You can gift your lady these minimalistic pure gold earrings for women on their special day to make it even more special. 
No woman can 'not' fall in love with these urbane gold earrings at first glance. Universally flattering, these earrings can be teamed up with traditional Indian outfits or with western dresses or just a pair of casual jeans and a crop top as well. 
Earrings That Matter!
Shop for elegant earrings that matter from brands that value your money and offer you genuine products at honest prices. You can browse online and shop for many modern styles and designs of pure gold earrings that can bring a smile to your special person's face. However, you must also consider the comfort factor when purchasing gold earrings. Brands like Mia by Tanishq offer pure gold, designer gold earrings that are ideal for modern women who don't want to compromise on their comfort for the style. So, don't just go for the first pair of earrings you find on the internet. Instead, look for as many options as you can and only then make the final decision.