Abhinav Kohli Seeks Cancellation of Shweta Tiwari's Interim Bail; Details Inside
Shweta Tiwari is one of the most iconic faces in the TV World. She has got extraordinary acting skills and a personality that oozes style and intelligence. Till today, she is known for her role as Prerna in Kasautii Zindagi Kay. Not just that, Shweta nailed every character she played in her life. This proved her mettle as an actor and took her to major heights. Shweta is a really promising actress in the business. That's why she's also known as one of the most high-skilled actresses of all time. However, Shweta Tiwari's off-set life always stays in limelight. According to the latest reports, her distant husband and actor, Abhinav Kohli actions will bring more problems in her life.
According to recent reports by ETimes, Shweta's husband, Abhinav has gone to court for cancellation of her interim bail. Abhinav has also moved to the court for his son Reyansh Kohli's custody and the hearing of his case will be on the 6th of July, 2021. Earlier, Abhinav targeted his wife and called for Police Investigation. According to him, Shweta went to South Africa for her professional commitments, without informing the court. To this, Shweta has to file an official reply from her side in the court.
After all the drama that the actress has gone through in her relationship with Abhinav, on May 10, 2021, she shared horrifying CCTV footage, revealing her husband's real side to the world. In the video, Abhinav was seen taking their son forcefully from Shweta's arms. She further also shared a video where their son, Reyansh was seen hiding from Abhinav because of the fear he has for his father.
Later, Abhinav had replied to Shweta's allegation in an Insta Live Session and had shown videos of Shweta in which she was trying to convince their son to go back to her home. He further showed some videos in which Reyansh was seen being very close to his father. In the videos, he also pointed out how Shweta was forcefully taking her son away when he wasn't willing to go.
If we look back in time, it is quite evident that Shweta has been in tumultuous and disturbing relationships. Her love life never seems to settle. When Shweta was on a roll in her career and busy impressing us with her skills in shows, off-set she was going through an abusive marriage with Raja Chaudhary. Shweta's second marriage with actor, Abhinav Kohli also didn't go well as she became the victim of domestic violence. But Shweta loves her children so much that she stretched the marriage for a long time by ignoring all the problems she was having. Just for the sake of her children, she did that but when water started levelling up she had to make a move and that's what she did.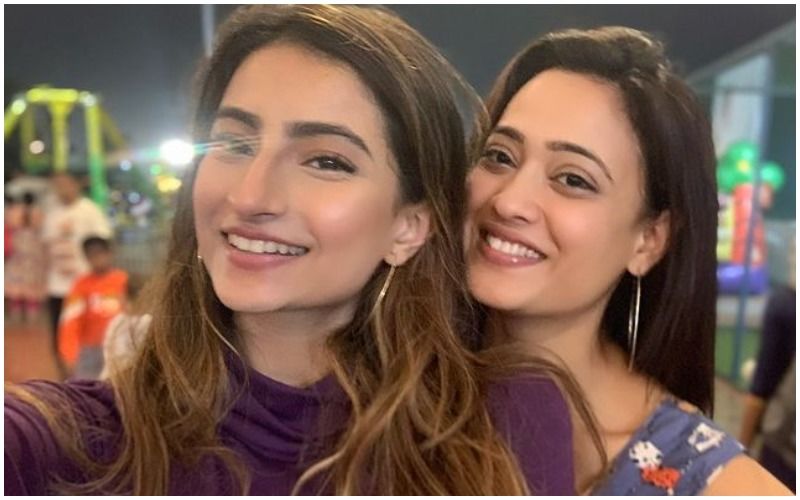 According to reports, Shweta's husband Abhinav wanted to establish a relationship with her daughter Palak Tiwari and was quite violent with Shweta. This kind of disturbed the entire family and this was when Shweta made the big decision of moving to court.