Afsana-Saajz Haldi Ceremony: Celebrities Akshara Singh And Donal Bisht Attend The Wedding Festivities!!
On February 19, 2022, Afsana Khan posted photos from her Mehendi and Haldi ceremonies on her Instagram account. She is gearing up to marry her long-time boyfriend – Saajzz.
The Love Story
Afsana Khan, a Punjabi playback singer, rose to prominence following her brief appearance on Bigg Boss 15. Afsana got public's attention through the famous reality show "Bigg Boss".
When it comes to her singing career, Afsana began as a contestant on the singing reality program Voice Of Punjab 3 and rose to fame overnight with her song Titliaan.
After her aggressive behavior in Bigg Boss 15 house, Afsana Khan was ousted from the reality program.
After her eviction, Afsana met her boyfriend, Saajz Sharma, and disclosed their wedding preparations in an interview. She also expressed her gratitude to Saajz for his assistance in Bigg Boss 15.
The Pre-Wedding Festivities
Afsana Khan and Saajz are getting married, and the pre-wedding festivities have begun. The Bigg Boss 15 contestant shared numerous photos from her Haldi ceremony. The singer in looked stunning in the pictures. Take a look at it: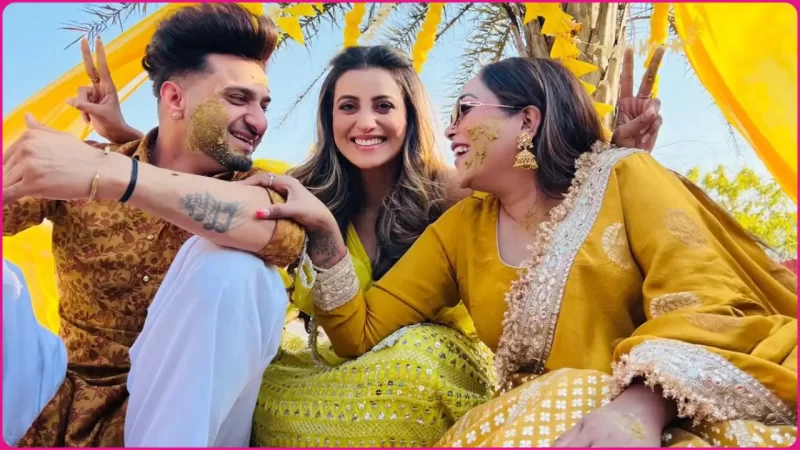 Akshara Singh, a Bhojpuri actress, stopped to wish the happy couple. Afsana Khan and Saajz appear to have had a great time with Akshara Singh.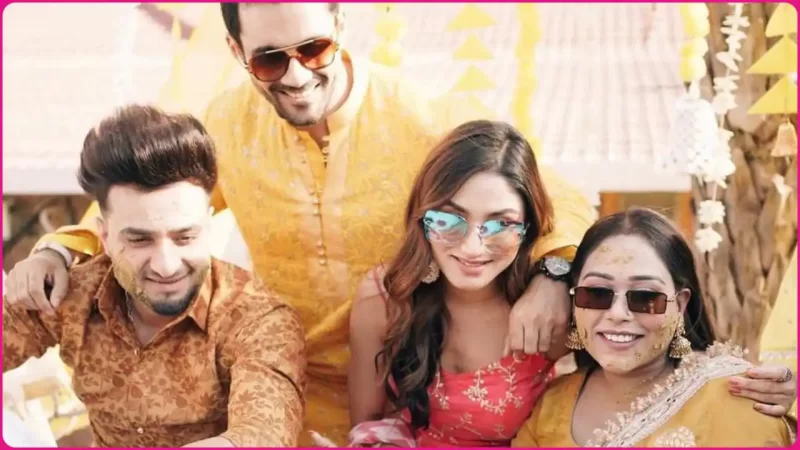 Donal Bisht, another Bigg Boss 15 contestant, looked stunning in her ethnic attire. You can't take your eyes away from Donal, even though all eyes were on the pair.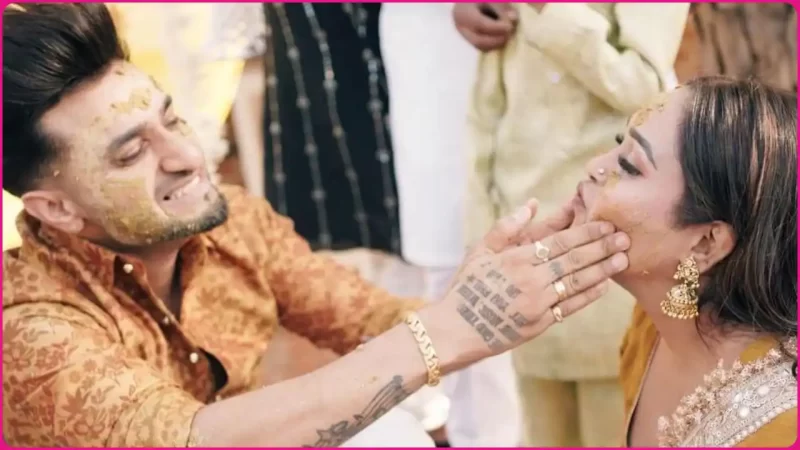 Saajz put a lovely kiss on Afsana's forehead, which was the highlight of the Haldi ceremony.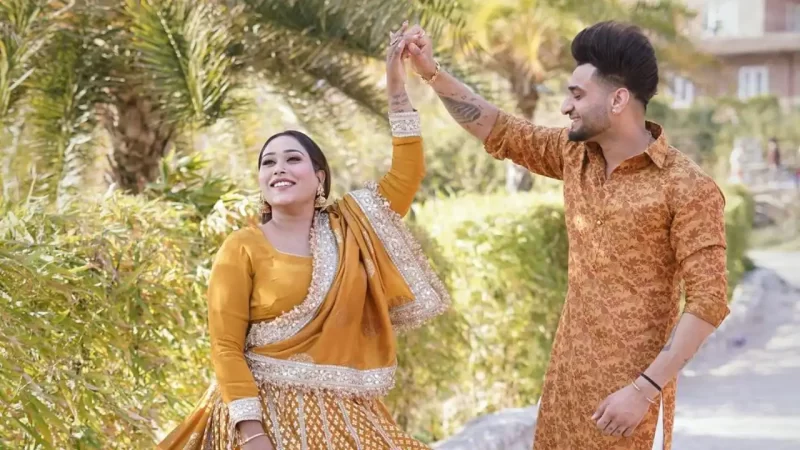 Afsana Khan and Saajz were rumored to be splitting up after her expulsion from Bigg Boss. Haven't Afsana Khan and Saajz done the best they could to put any split rumors to rest?