Ajay Devgn Said On Adding A Product Related To Tobacco Brand- "I Add Cardamom" Checkout!!!
Bollywood actor Akshay Kumar on Thursday apologized to his fans for advertising the tobacco brand Vimal Elaichi. Recently she has been seen in the advertisement of Vimal Elaichi. He was accompanied by Bollywood actors Ajay Devgn and Shah Rukh Khan. Akshay Kumar faced a lot of criticism for being a part of Vimal Elaichi's advertisement.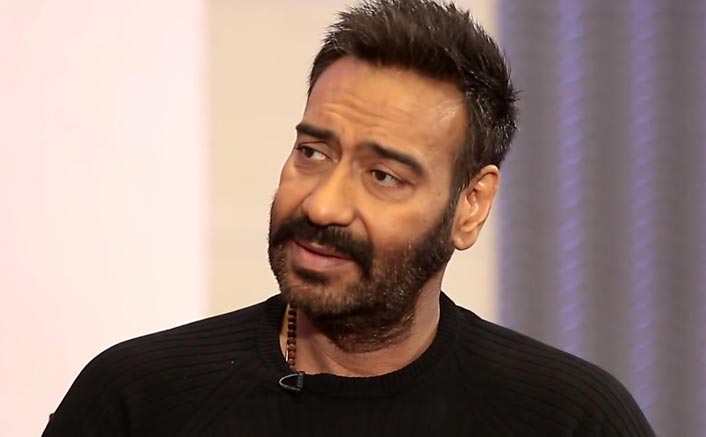 In such a situation, now he has distanced himself from this brand. At the same time, Ajay Devgn has given his reaction on this whole matter and being a part of Vimal Elaichi's advertisement. These days Ajay Devgn is promoting his upcoming film Runway 34. He recently spoke to the English website Indian Express regarding this. During this, he also talked about the advertisement of Vimal Elaichi. Ajay Devgn while giving his views on this whole matter said: "It is a personal choice. When you do something, you also see how harmful it will be. Some are harmful, some are not. I am saying this without naming anyone because I do not want to promote anyone. I add cardamom. I think if something is so bad then it should not be allowed to be sold at all."  There is a lot of discussion about this statement of Ajay Devgn.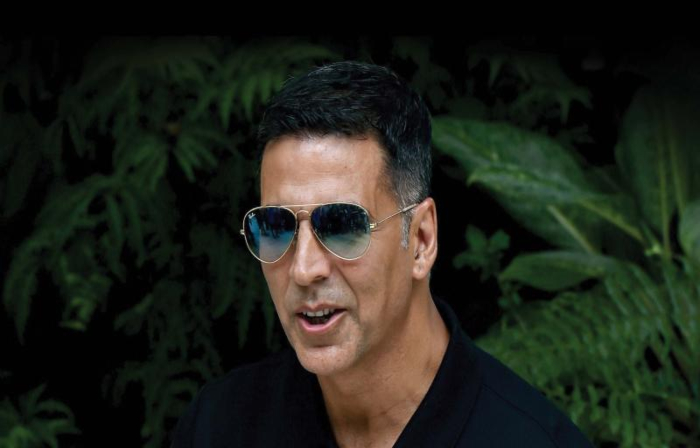 Actor Akshay Kumar apologises for endorsing Vimla pan masala brand Also, Akshay Kumar has promised that he is separating himself from this brand and he will donate the money earned from it. Recently the actor had to be trolled for advertising a brand of tobacco.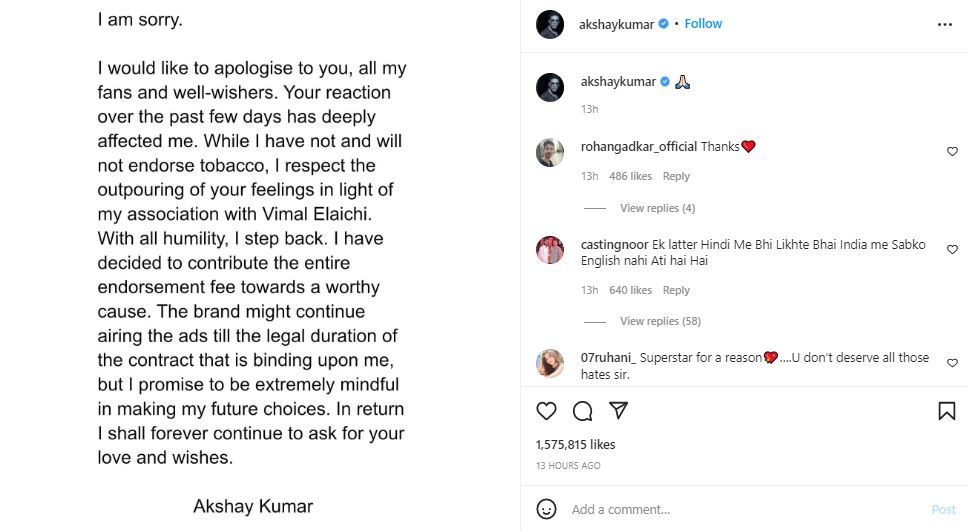 The actor wrote in one of his posts on Instagram, "I want to apologize to all my fans and well-wishers. Your feedback has made a huge impact on me in the last few days, while I do not and will not support tobacco. I respect your sentiments regarding my association with Vimal Elaichi. Also, I have decided that I will donate the ad fees collected for the advertisement.. Along with this, Akshay Kumar clarified about the advertisement being on air and said, "Vimal may continue to broadcast the advertisement till the legal period of my binding contract with Elaichi. I assured that I will take my future decisions very carefully."