Amidst Raj Kundra's Arrest, Sister-in-Law Shamita Shetty Shares A Cryptic Post
Bollywood diva, Shilpa Shetty Kundra is having a tough time after her husband, Raj Kundra's arrest. Raj was arrested by the Mumbai Police on July 19, 2021, for his alleged connection in producing pornography content and publishing them on his app 'Hotshots.' 11 others are also in police custody along with Raj. However, Raj has been accused to be the key conspirator.
The case has taken over the media completely, from police raiding the Kundra mansion to Raj Kundra not cooperating with the investigating team, each piece of happening is finding a place in the news headlines. Each day, the case is spiraling and becoming more complicated. Now Shilpa's sister and Raj's sister-in-law, Shamita Shetty has dropped a note on her social media handle. 
On July 29, 2021, Shamita Shetty had taken to her Instagram handle and shared a jaw-dropping picture of herself. However, the caption she added was something that caught the netizen's attention. She used 'you' to refer to either her brother-in-law, Raj Kundra, or sister, Shilpa Shetty Kundra. The caption read, "Sometimes the strength within you is not a big fiery flame for all to see.. it is just a tiny spark that whispers ever so softly. "You got this .. keep going ".You can't control how other people receive your energy."
On the same note, Shamita had also spoken about fighting against all the negativity till the end, keeping your integrity intact. Her note continued, "Anything you say or do gets filtered through the lens of whatever personal issues they are going through at that moment .. which is not about you. Just keep doing your thing with as much integrity and love as possible."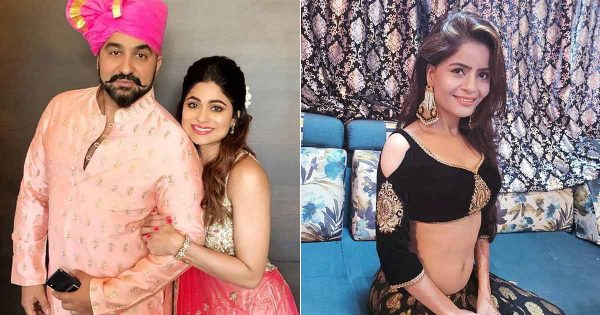 After Raj Kundra's arrest, Shilpa Shetty Kundra had almost gone underground. People have started making different assumptions about the actress after this case. Some celebrities like, Sagarika Shona, Poonam Pandey, Sherlyn Chopra have come forward as witnesses against Raj Kundra.
On the other hand, actress Gehana Vasisth has landed her support to Raj. In an interview with Navbharat Times, she had shared that Raj had plans to launch Shamita Shetty in a project of his new app. She said, "Just a few days before I got arrested, I went to Raj's office. There I got to know that he is planning to launch an app called Bollyfame. They were planning to showcase reality shows, chat shows, music videos, and non-bold films on the app. We also discussed a few scripts and thought about casting Shamita Shetty in one script, Sai Tamhankar, and a few other actors."
Though the Police commissioner has ruled out Shilpa's involvement in her husband's business, the actress has become a target of trolls. Investigations in the case are still on.