Amitabh Bachchan's Rib Cartilage Popped, Got Injured On The Sets While Shooting!
Fans of Amitabh Bachchan are going to be heartbroken. Recently, the Shehenshah of Bollywood, Mr Bachchan got injured on the sets while he was shooting in Hyderabad for his upcoming movie Project K. While filming an action scene, the actor popped his rib cartilage. He was immediately rushed back to his home in Mumbai for some relaxation after receiving the required medical attention in a hospital in Hyderabad.
Amitabh Bachchan Confirms the News in his Tumblr Blog
Here take a look at what he wrote in his blog :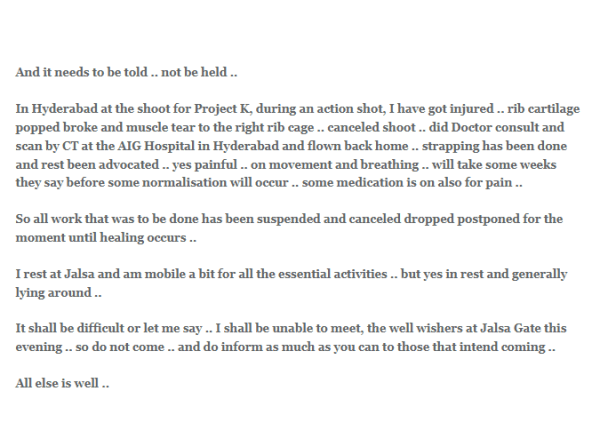 Amitabh Bachchan's Health Condition
At present, Mr Bachchan is resting at his home in Jalsa. The shooting of the movie is suspended until he recovers. Meanwhile Mr Bachchan also kindly requested the fans to not visit Jalsa until his recovery. Fans are surely disappointed by this news but they are hoping to see Big B healthy and back on track.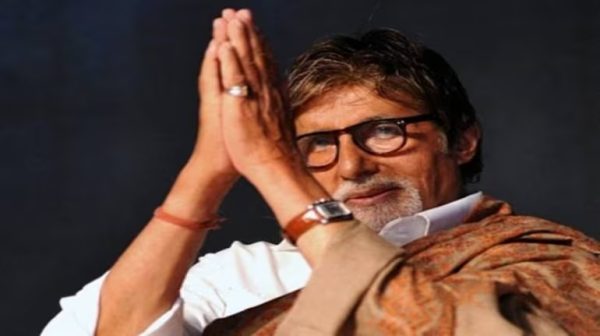 However, this is not the first time Amitabh Bachchan suffered an injury. Everyone is already aware that he was declared clinically dead during the shooting of the movie coolie. The whole Indian film industry came to halt when he was seriously ill.
Let us pray for his recovery and good health. Hope Mr Bachchan bounces back with good energy and spirit.