Anusha Dandekar Says She Lost Self Respect In Her Relationship With Karan Kundra, "I Was Shocked At What I Accepted All The Years"
Last year, the rumors were doing the rounds that one of TV's hottest couples Karan Kundra and Anusha Dandekar have parted ways. However, in January this year, Anusha Dandekar confirmed that they have finally broken up by posting a long note on her social media. In her post, Anusha mentioned that she waited for an apology, which never came. Now, during a recent Ask Me Anything session, hosted by Anusha on her Instagram handle, the actress revealed how she dealt with her breakup with Karan Kundra.
During her AMA session on Instagram, a fan asked Anusha how she dealt with her breakup, to which she replied that it was more of a shock and disappointment over what she had accepted all these years. She wrote, "You know I wasn't even torn from the inside, I was more shocked and disappointed in what I had accepted all these years when I stepped away and saw the reality of what was going on… how much self love and self respect I had allowed myself to lose… I really broke my own heart… if that makes sense."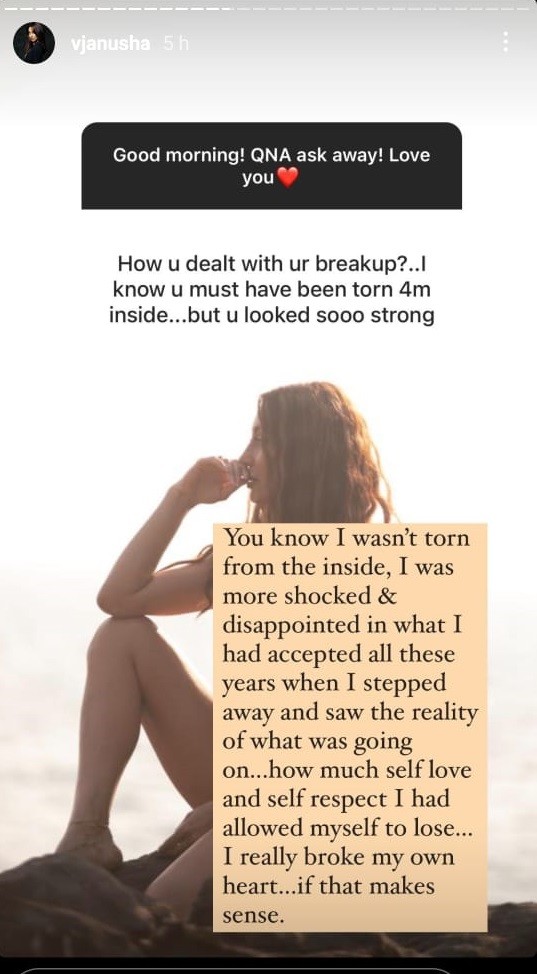 Another fan asked Anusha about her current relationship status, to which Anusha replied that she is falling in love with herself and is also finding someone who will be honest and loyal.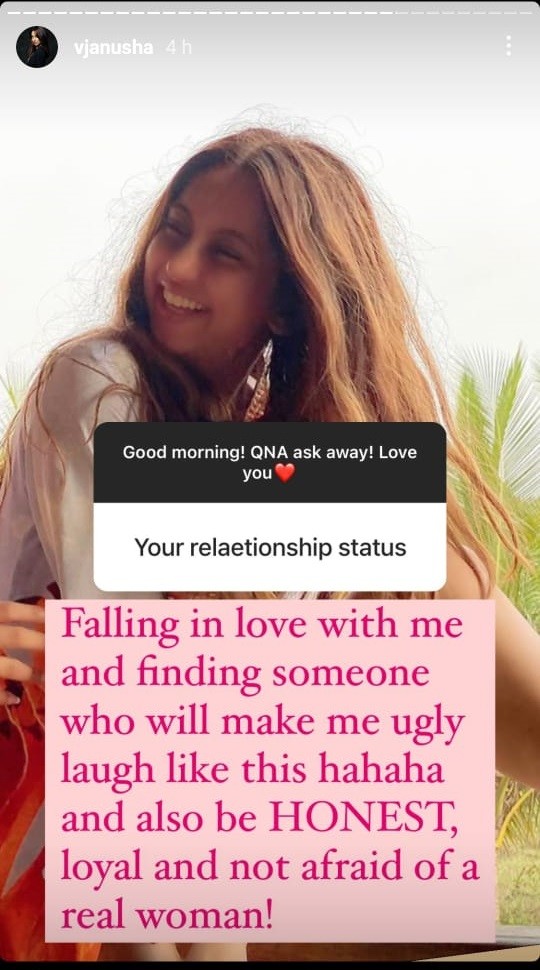 "Falling in love with me and finding someone who will make me ugly laugh like this hahaha and also be HONEST, loyal and not afraid of a real woman," she wrote.