Archana Puran Singh Badly Trolled For Kapil Sharma Show After Navjot Singh Sidhu Resignation.
Archana Puran Singh trending with over 1700 tweets. Archana Puran Singh took to her Instagram handle to share a series of her memes surfacing on the internet. Archana Singh is working in "The Kapil Sharma Show" for a long time. She had replaced Sidhu on the Kapil Sharma Show in 2019.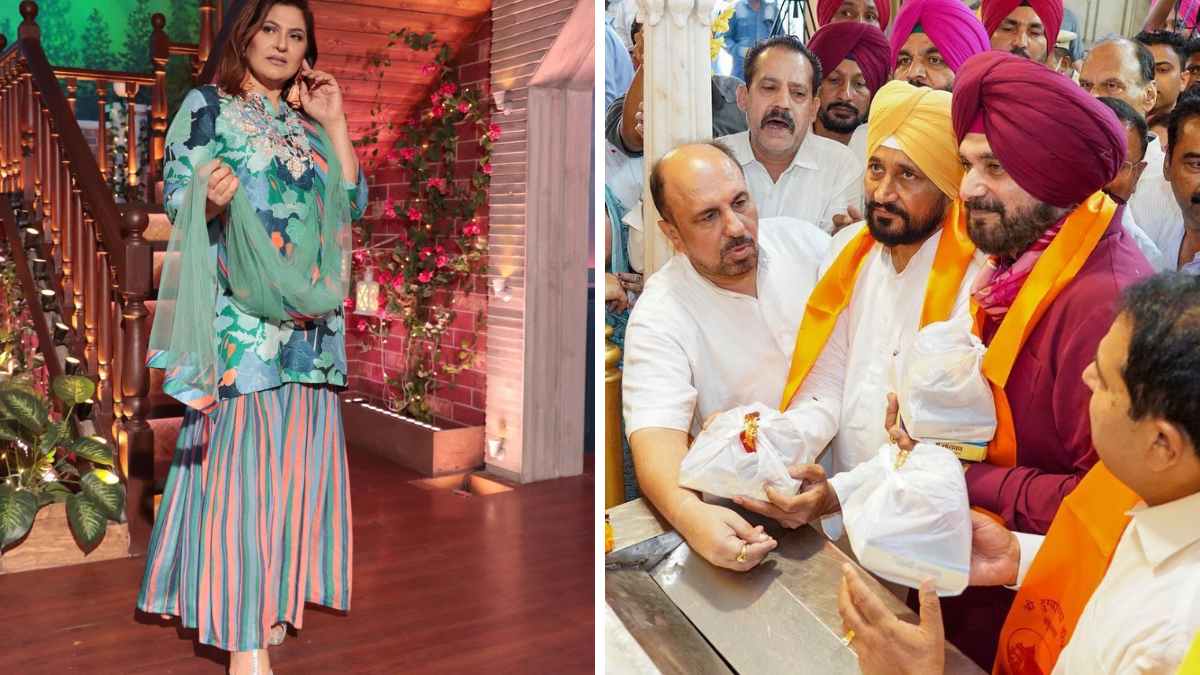 Before Archana Singh, former cricketer and politician Navjot Singh Sidhu used to be on the hit comedy talk show. After joining politics Sidhu has left The Kapil Sharma show and this was joined by Archana.
Archana also shared a screenshot of the trending window from Twitter and pointed at her name with a laughing emoji. In the caption of the post, Archana Puran Singh wrote, "I Meme Myself. Kissa Kursi Ka" One of the memes had Archana Puran Singh's photo on a still from Raazi. It read, "Archana Puran Singh after the news of Navjot Singh Sidhu resigned: Mujhe Ghar Nai Jaana Hai". Another one had a door filled with locks and latches. Its caption read, "Archana Puran Singh on the sets of The Kapil Sharma Show".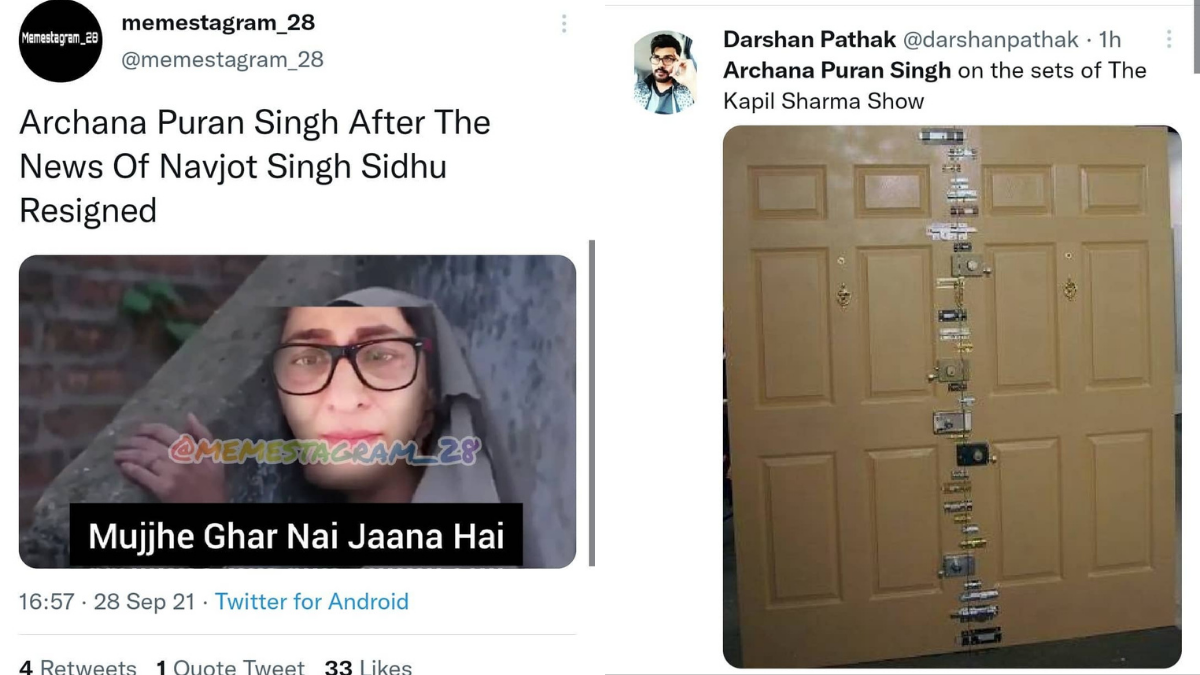 After the resignation of Sidhu Singh, there have been a plethora of memes on Archana Puran Singh. Sidhu resigned from his post of Punjab Pradesh Congress Chief. Sidhu had taken over as the state party chief in July this year. People are contemplating that Sidhu Singh might join The Kapil Sharma Show back