Archana Puran Singh's Children Have To Give Audition, Not Getting The Benefit Of Being A Star Kid
Ever since Kangana Ranaut raised the issue of nepotism, it has become a topic of discussion. Whenever a star kid goes to step into the film world, at that time the word nepotism comes on people's tongues. Some people favor it and do not consider it wrong, then few people feel that if star kids are taken in films without audition, due to this many talented people lose the opportunity to show their talent. Actors who have made their mark in Bollywood too, absolutely agree that entry of Star Kid's in films is much easier. There are some people in this industry whose parents may have been successful actors, but their children give auditions to make their place in films. Archana Puran Singh and Parmeet Sethi are one of them.
Archana reacted to nepotism:
Archana Puran Singh, who has been a part of many successful films including Kuch Kuch Hota Hai to Kick, has expressed her reaction to nepotism. In a media interaction, Archana said that her children have to work hard to make their place in the film world. According to Archana, her son Aryaman wants to make a career in acting, due to which he is constantly giving auditions at many places. Archana said that my son has not got any good work till now.
Archana Puran Singh and Parmeet Sethi have two sons. Whose names are Aryaman and Ayushman? Archana said in the media interaction that she is happy with the decision of her sons. Both of them are constantly giving auditions because they want to stand on their own feet. Archana told that even though her children belong to the film family, they do not get any special and different treatment.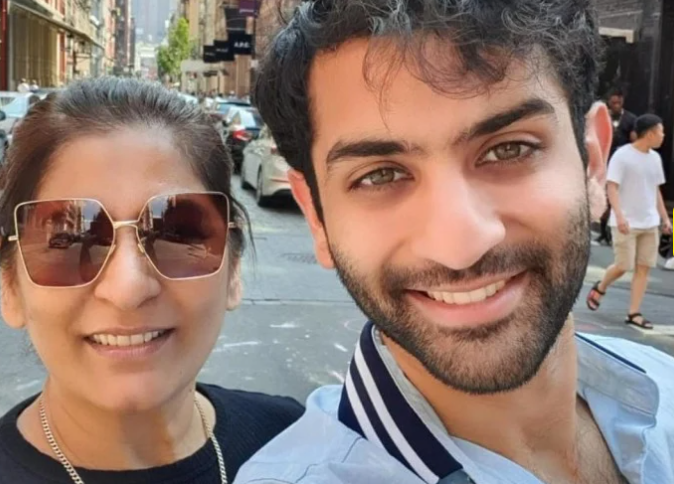 Archana Puran Singh
Archana told that Aryaman and Ayushmann maybe star kids but they have not got any benefit from it. Archana said in the conversation, 'My sons are working hard to make their place. My eldest son has also given many auditions, although he still hasn't got the job he wants. My son is constantly looking for work. It is very easy to say that children of artists get jobs easily because in my case it is not so. Both my kids are from a film background, their parents are actors, but still, they are struggling to get work. I just hope they get the job soon.'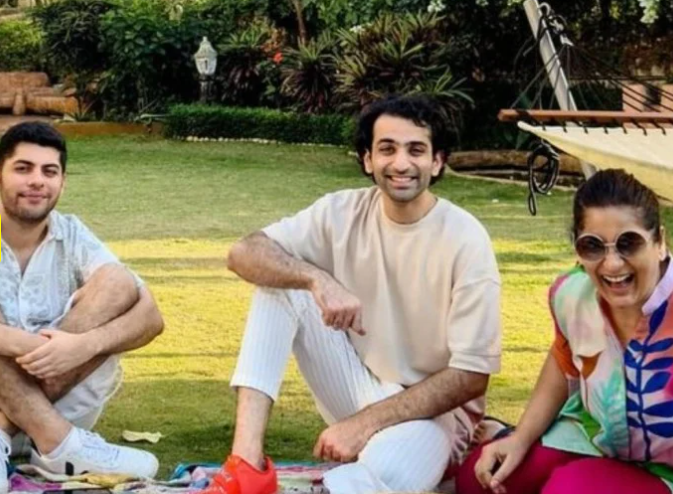 Archana And Her Family
Archana and her husband Parmeet Sethi are well-known names in the film world. Both of them have achieved this recognition through their work. Archana has appeared in many films like 'Agneepath', 'Kuch Kuch Hota Hai', 'Mohabbatein', 'Masti'. Her husband Parmeet has also done many films. Parmeet was last seen in 'Dil Dhadakne Do'. Recently, the couple completed 29 years of their marriage.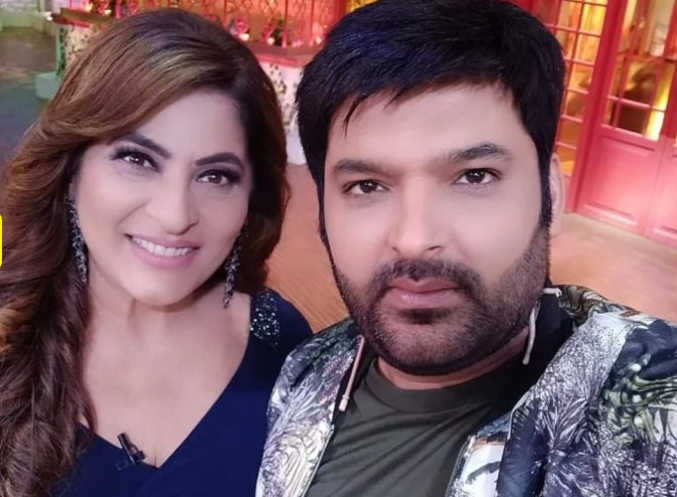 Archana and Kapil
Archana Puran Singh is taking over the chair of the comedy show 'The Kapil Sharma Show' after Sidhu's departure. But for some time now the news was coming that Archana is leaving the show. However, she has denied all these reports. Talking about this, she said, 'I don't know anything about it. I am a part of the upcoming season of the show. There were such rumors last year also when I was shooting for a film. This year also I am shooting for a series and people are feeling that I will leave the show. These are all false rumors.'