Arjun Kapoor Wished Mom-To-Be Sonam; Says, "Time To Be A Mamu"
The announcement of Sonam Kapoor's pregnancy has sent the Kapoor family into a craze. After Sonam and Anand Ahuja revealed the news on social media on Monday, even fans couldn't keep their cool. From all sides, the pair has been showered with good wishes. Sonam's cousin, Arjun Kapoor, couldn't help but share his happiness on social media. On Instagram Stories, the actor shared the couple's post.  He captioned it, "Good things happen to good people" and attached a white heart to it. "It's time to be a mamu [uncle]," he continued.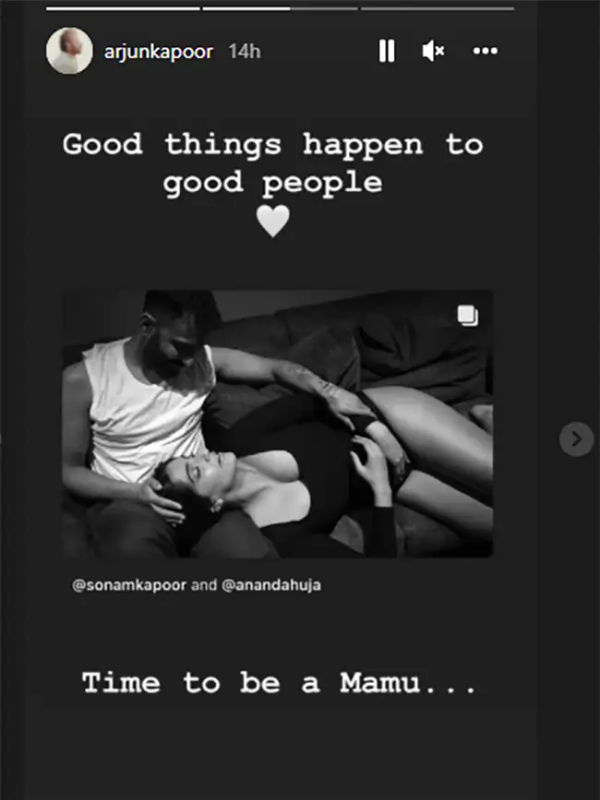 Rhea Kapoor, Sonam Kapoor's sister, has also shared a lovely post on social media for the soon-to-be mommy to convey her joy at the new chapter in her life. Rhea uploaded a wonderful photo of the soon-to-be parents sharing a love-filled moment on her Instagram account. In the photo, Sonam and Anand are seen laughing heartily while holding the actress' baby bump.
In the caption, she expresses her joy at the prospect of becoming an aunt soon, Rhea wrote, "That's Rhea Masi to you #everydayphenomenal Love you @sonamkapoor @anandahuja".   Rhea also tweeted a lovely photo of Sonam resting her head in Anand's lap while holding her baby belly on the couch, complete with an angel baby emoticon.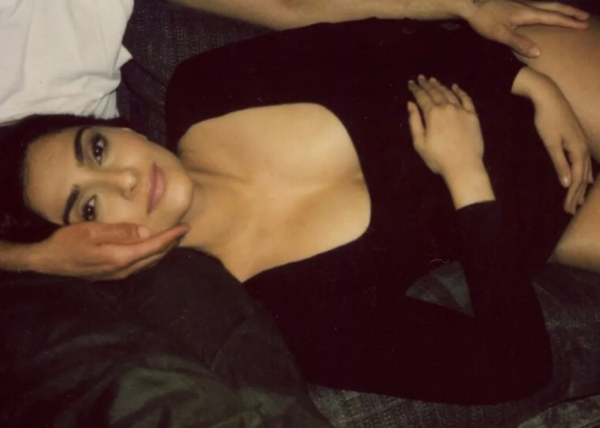 Anil Kapoor, Sonam Kapoor's father, remembered to write a particular note for his daughter. He shared a snapshot of Sonam and Anand Ahuja on his Instagram page. Anil Kapoor also penned a cinematic caption. We also enjoyed it. " Now preparing for the most exciting role of my life – grandfather. Our lives will never be the same again and couldn't be more grateful. Sonam Kapoor and Anand Ahuja you have made us happy beyond measure with this incredible news," it read.