Arun Govil Emotionally Blesses A Woman As She Lays At His Feet; Watch Video!
Nearly 35 years after playing Shree Ram's character on screen, Ramayan actor Arun Govil still enjoys the same love and respect from fans as he did in the 80s. Now a viral video shows the actor, who looks shocked when he sees a woman touching his legs at the airport, continuing to kneel on the ground in reverence and fold his hands in prayer.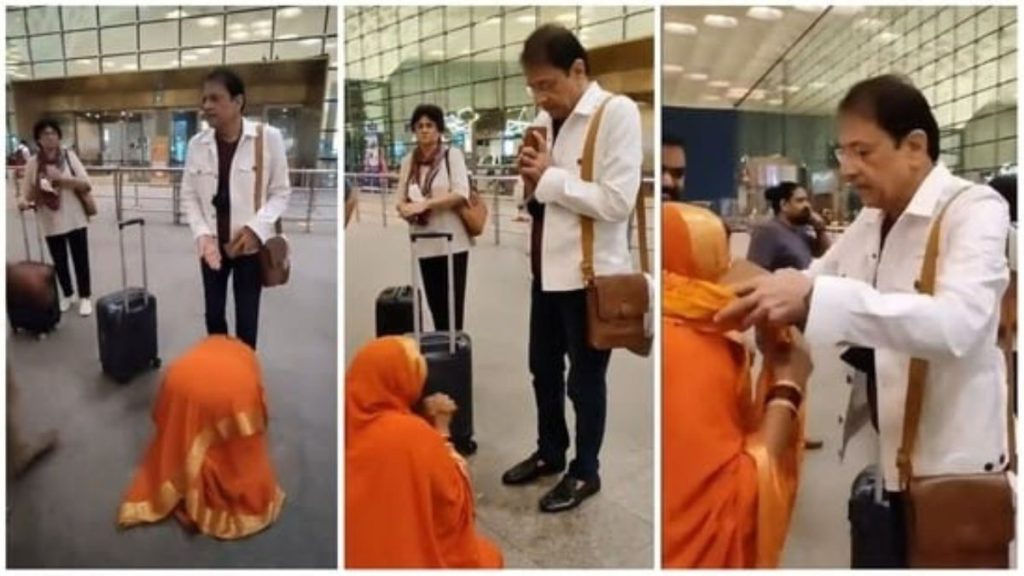 In the video, Arun can be seen standing awestruck seeing a woman in a saffron sari, kneeling on all fours listlessly and greeting him. The actor beckoned and requested her co-traveller to stop her. But the man also fell to the ground a few inches from the actor's feet, and the people at the airport, including the actor's wife, just watched. As a sign of blessing, The actor put a yellow dupatta around the woman's neck and continued to pray in front of her, making an emotional expression on his face.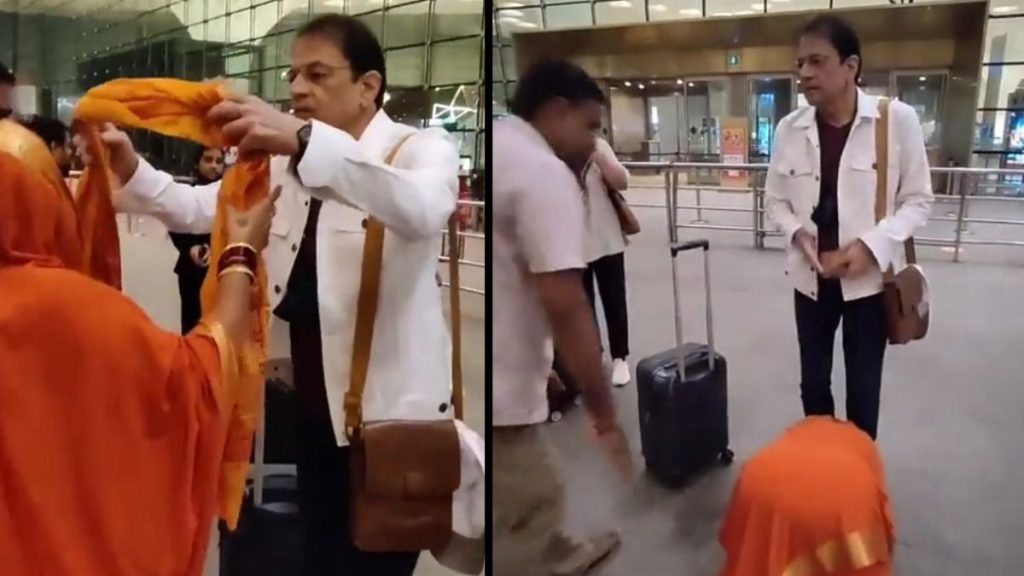 Arun Govil played Ram in Ramanand Sagar's hit TV show Ramayan from 1987 to 1988. Deepika Chilkhia played Sita and Sunil Lari played Lakshman in the series. The show returned to the small screen at lockdown and delighted many. He also shared a photo of his family watching the 2020 return of the Ramayana.
Exactly 35 years ago, Ramayan aired for the first time in 1987.

Arun Govil played the role of Shri Ram. He is now 64 years old. pic.twitter.com/3jYE9Xe6yi

— Anshul Saxena (@AskAnshul) October 1, 2022
Asked about the role of Shree Ram in a 2020 interview, PTI's Arun said, "After Ramayan, my film career was almost coming to an end. Before that, I made films. But the image was so strong that the film was not released. trying to get out of the picture. But to no avail…" It was only then that I realized that perhaps God wanted me to become a "Raam". How many people have been given this rare opportunity? Many people Don't call me Arun Govil and call me "Ram" and it is a big thing.
Last year, the actor joined the Bharatiya Janata Party (BJP). Arun said in an interview with Hindustan Times that he did not want to enter politics at an early age, but "Prime Minister Narendra Modi's work" changed his perception of politics. He said that the "objection" put forward by West Bengal Prime Minister Mamata Banerjee to the "Jai Shri Ram" slogan was a "direct motive" for political participation. "Jai Shri Ram is not just a slogan, it is our way of life and our sanskar," he said.