Aryan Khan is the eldest son of Bollywood superstar Shah Rukh Khan and his wife Gauri Khan. He was born on November 13, 1997, in Mumbai, India. Aryan has always been in the public eye since his childhood, owing to his famous parents. Despite being born into a family with a strong Bollywood background, Aryan has remained relatively low-key and has mostly stayed away from the limelight.
Aryan has a considerable following on social media platforms such as Instagram, where he regularly shares glimpses of his life with his fan. Recently, Aryan made his acting and directorial debut in a project alongside his father, Shah Rukh Khan. Check out further for more details regarding his directorial debut.
Aryan Khan Debuts With His Father On Screen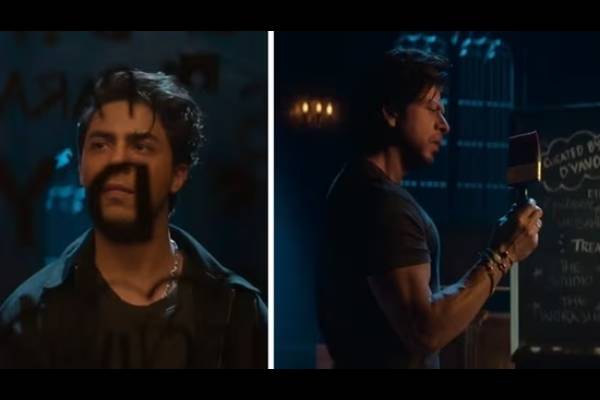 Aryan Khan announced a new streetwear brand D'yavol X and finally debuts on screen with his father Shahrukh Khan. The teaser launched yesterday and was directed by Aryan Khan himself.
Watch the video here:
https://twitter.com/i/status/1650867210565591040
The advertisement introduces Aryan Khan's new line of streetwear gear. Aryan Khan struggles to create the ideal logo for his new clothing line on a chalkboard at the beginning of the film. But when he struggles to design the ideal logo, he loses patience and throws the chalk away. Then, using red paint, he draws a line through the chalkboard and discards the paint.
Later, SRK can be seen walking into the picture and picking up the paintbrush to finish painting the emblem on the blackboard.
Fans Are all Cheering up for the Teaser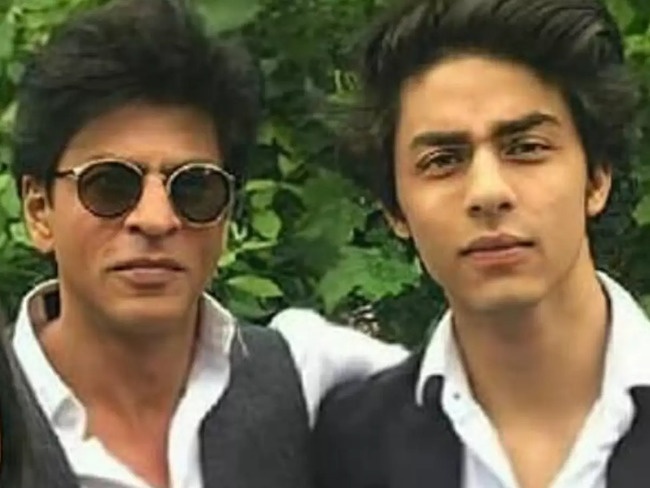 SRK followers were mesmerised by the advertisement and flocked to social media to gush about the young Khan.
A fan said, "Aryan Khan has everything to become India's next superstar."
A different commenter said, "Aryan khan's performance shows that he is definitely a star's actor."
Another person commented, "Aryan Khan already appears like he'll be going someplaces".