Best Countries And Resorts For Family Vacations
If you're a Mom I probably don't have to tell you how hectic the past 2 years have been.  After months of quarantine and playing the role of being your children's at-home teacher, I'm sure you have also been dreaming of that long-awaited family vacation.
But where would you go? Which destination offers family-friendly vacations in 2022?
So when planning a family vacation we know that the destination is the most important part of the search. Because planning a trip to Las Vegas sounds great right about now, but throw kids into the equation and Las Vegas might not be the best option for you. 
In this post, you will find many vacation options around the world that are perfect for kids but offer great experiences for adults as well.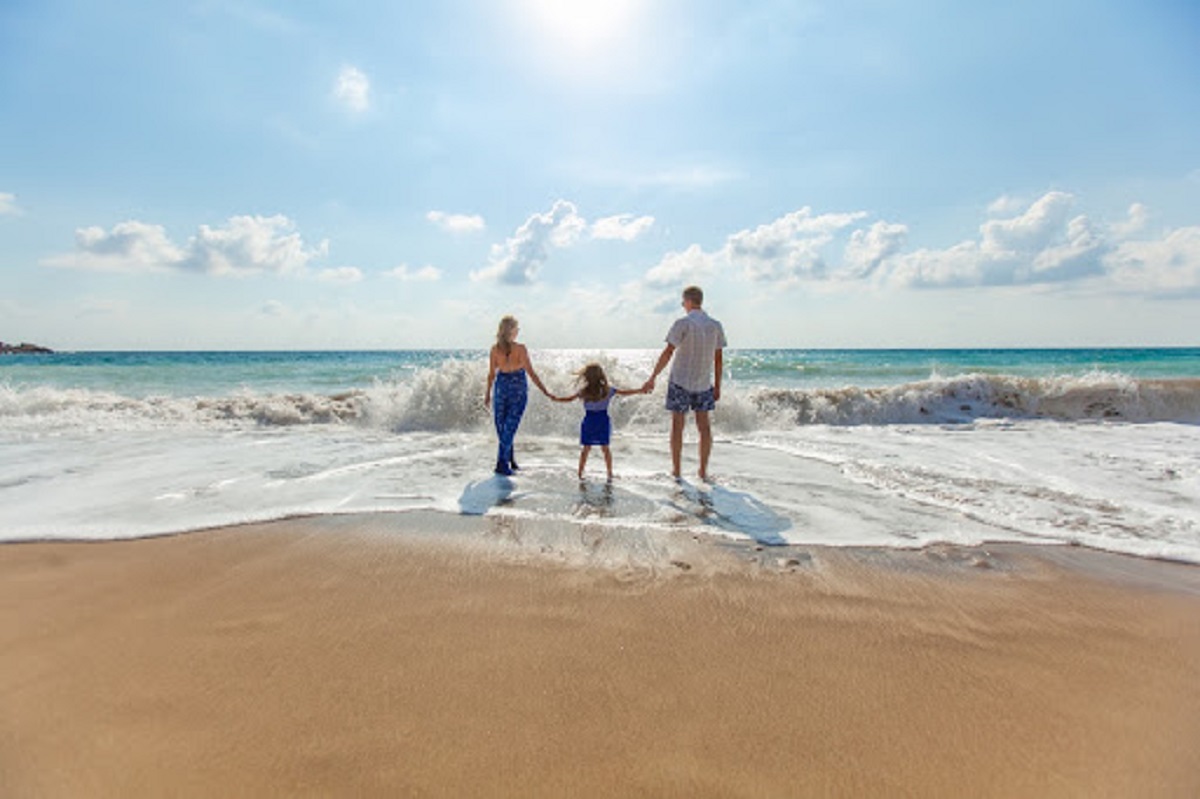 5 Best Countries And Resorts For Family Vacations
This list contains destinations that have long been rated as the best countries for family vacations by families that have experienced all that the country has to offer.
Mexico
What kid isn't going to freak out about the famous Nickelodeon Hotel and Resort Riviera Maya in Mexico? The resort features 5-star accommodations, all-inclusive food, and drink as well as a 6-acre water park.
The resort caters to kids as well as adults. Kids will be able to meet some of their favorite Nickelodeon characters such as Spongebob, Dora the Explorer, Paw Patrol, and many more. Club Nick is also an exclusive kids' hangout.
Aqua Nick also offers water play for every age – from an interactive water playground for toddlers to waterslides and lazy rivers for older children.
The resort also has the parents covered with their state-of-the-art spa offering a range of magical relaxing treatments.  For the parent not wanting to miss their morning workout, the resort also has a state-of-the-art fitness center. The resort also offers tequila tasting and the opportunity to have a romantic dinner with your partner.
All accommodations can sleep up to 5 and have 2 bathrooms.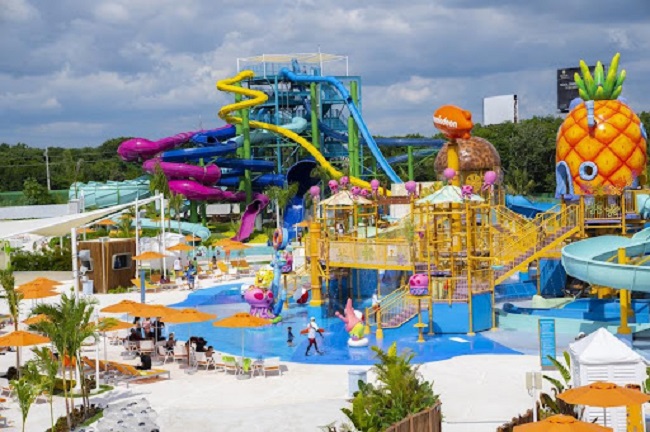 California, United States
It is no secret that every child dreams of going to Disneyland.  Therefore Disneyland Resort and California Adventure in Anaheim is the next on the list of best family vacations.
There are 3 Disney hotels you can choose from: Disney's Grand Californian Hotel & Spa, Disneyland Hotel, and Disney's Paradise Pier Hotel. All with a different look and feel, it would be completely up to your personal preference which one you choose. 
Both theme parks offer amazing activities to keep you and your little ones entertained.  Rides are quite close to each other so you won't end up with cranky and tired kids halfway through your day.
Experiences include character experiences, parades, and slow rides for children of any age and height.  Start your day with a relaxing spa treatment, afterwards enjoy some quality time at the park with your family and end off your special day with the fireworks at Disneyland Park.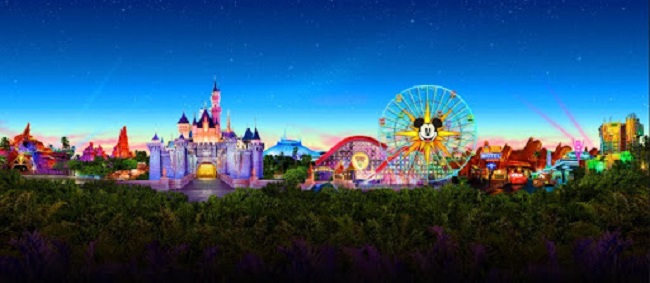 Turkey, Europe
The all-inclusive Limak Lara Deluxe Hotel & Resort is another great option for a family-friendly vacation. 
Your holiday starts the moment you set foot on this resort.  The resort has amazing entertainment programs for adults and kids alike. The resort offers a few pools as well as a gaint waterslide for kids. 
The resort also offers watersports, wonderful shows created by dancers, swimmers, and archers from all over the world, a spa, a fitness center as well as a kids club. 
Their economy accommodation can host 2 adults, 1 child, and 1 infant whereas their family room can accommodate 3 adults, 1 child, and 1 infant.
One thing that is great about traveling to Turkey as a family is that you can apply for a group tourist visa. You can apply for your family or group of friends as long as all those traveling in your party will be traveling with the same type of passport. 
How to get your visa in a group? Make sure to check how you can complete your Turkey Visa application as a family.
Bolivia
I'm sure you never thought of this location as a great destination for a family trip.  But Bolivia offers a lot of adventure, gorgeous nature, and delicious cuisine all possible in creating one never to be forgotten trip.
Hotel de Sal Luna Salada should be on the top of your accommodation list. Built from blocks of salt from the surrounding Uyuni Salt flats, it offers the most amazing view. This secluded hotel makes for the perfect getaway to reconnect with your family.
The resort offers a range of exciting excursions to keep you and your little ones busy such as Cruzani travel tours, Incahuasi Island, stargazing, and Tunupa volcano tours. The hotel also has a spa that offers a wide range of treatments and has a hot tub as well as a sauna.
The surrounding salt flats give ample opportunity for kids to explore and play.

Costa Rica
During your visit to Costa Rica, you should ensure you stay at the JW Marriott Guanacaste Resort.
The resort offers amazing experiences for everyone in the family.  Relax at the spa while doing some indoor or outdoor treatments, enjoy the state-of-the-art fitness center or soak in the sun at their beach club. The JW Adventure Kids club offers daily supervised activities for children ages 4 – 12.  
With the perfect beachfront location, the resort also offers amazing experiences such as beach bonfires, kayaking, and biking. Some of the local attractions include snorkeling, scuba diving, and jungle and riverboat tours.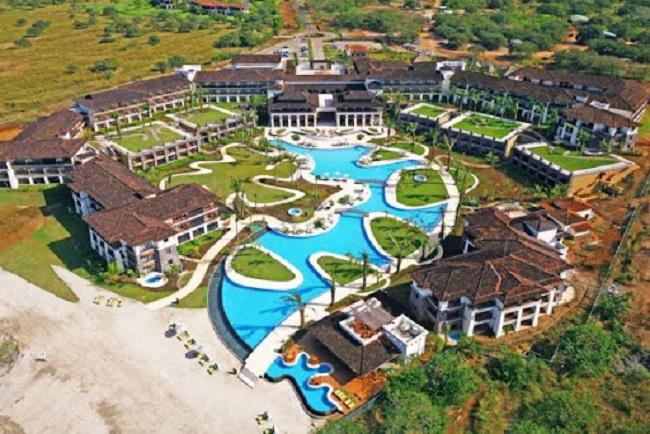 Conclusion
A perfect family vacation doesn't always have to be over-the-top spongebob-themed rooms.  This list offers you a balance of theatrical resorts as well as toned-down resorts that still classify as very family-friendly vacations. 
Whether you are into riding all the rides at the theme park with your kids or just hanging out at the pool, these options are suitable for you and your family.
Remember that Atlys can help you with your group tourist visa applications, making your trip even less stressful! So what's your next family vacation destination?