Deepika Padukone's Cannes Look: Fans In Pain After Seeing Her Heavy Earring; Check Out Pics!
Bollywood diva Deepika Padukone's desi girl look has also been revealed with a bang at the Cannes Film Festival. At Cannes, Deepika is keeping no stone unturned in spreading her beauty. So far, two of his books have come to the fore. After the retro look, Deepika walked the red carpet with the jury of the Cannes Festival. During this, Deepika gave an Indian touch to her look.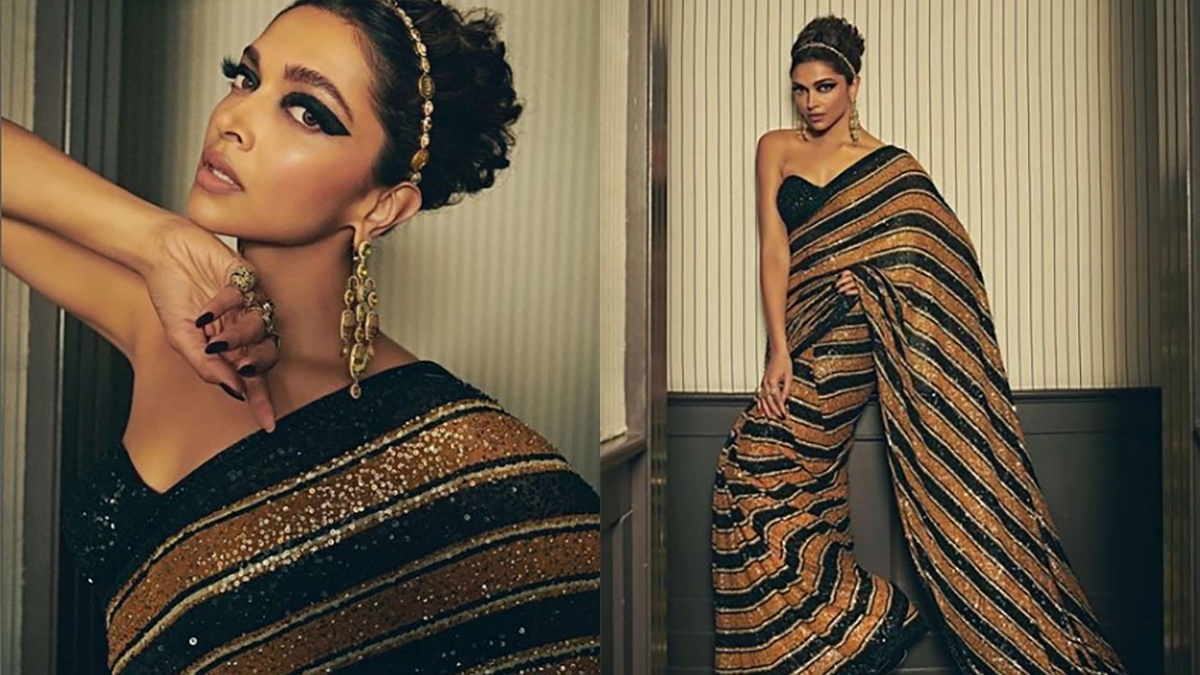 Deepika wreaked havoc on the red carpet of Cannes wearing a black and gold sequined sari by famous fashion designer Sabyasachi. To make the saree look extra special, the actress gave it a dramatic touch. Deepika highlighted the funky hair bun with a golden headband. Completed her look with dramatic eyeliner, nude lips, chandelier earrings, and rings. The sequin sari added to the beauty of Deepika. The biggest highlight in the look of the actress was her ultra-bold eye makeup. On the first day of the Cannes festival, Deepika appeared in head to toe Sabyasachi outfit and accessories.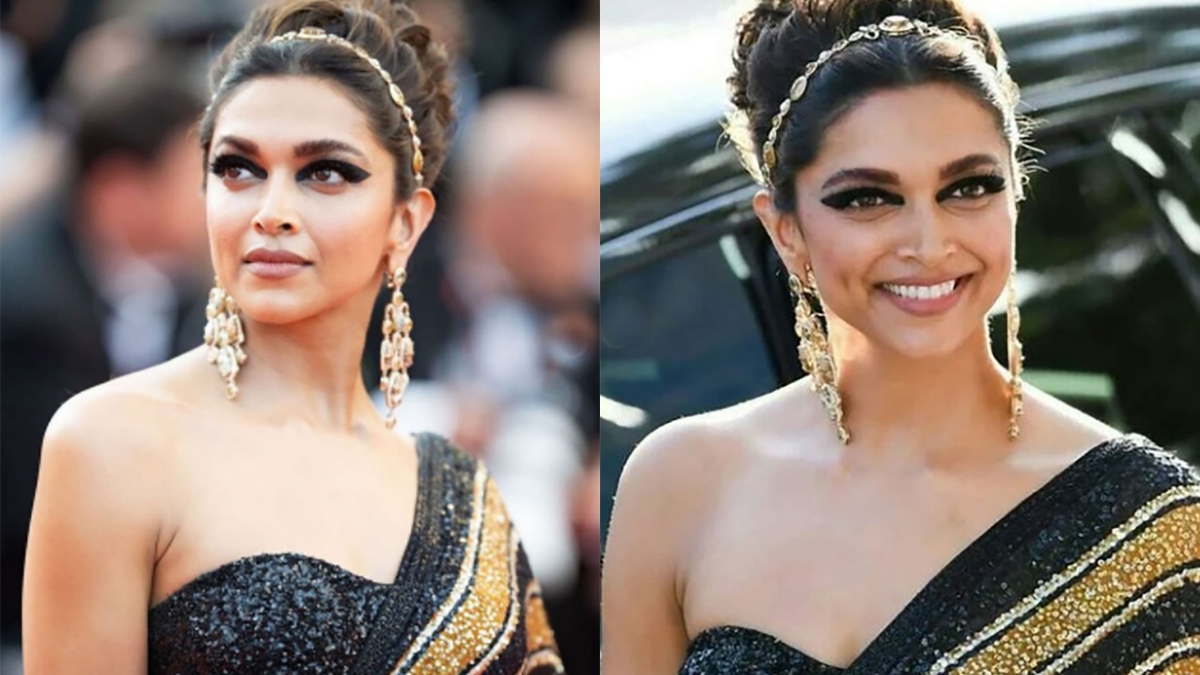 This was the talk of Deepika Padukone's banging look. Now let's talk about how people have given the response to the look of the actress. People have given a mixed response to Deepika's saree look on social media. Many have got stunning in Deepika sari. They are not tired of praising Deepika's beauty. but…There are many people who are not impressed with Deepika Padukone's look at all. He has trolled Deepika from makeup, and accessories to saree. The thing that has upset people the most in Deepika's look is the long heavy earring of the ear. Seeing whom people have pity on their ears.
As you can see in Deepika's pictures, she is wearing chandelier earrings from Sabyasachi Jewellery Bengal Royal Collection. Users are enjoying seeing these heavy earrings of golden colour. A person writes – Deepika's ear lobes are screaming for help.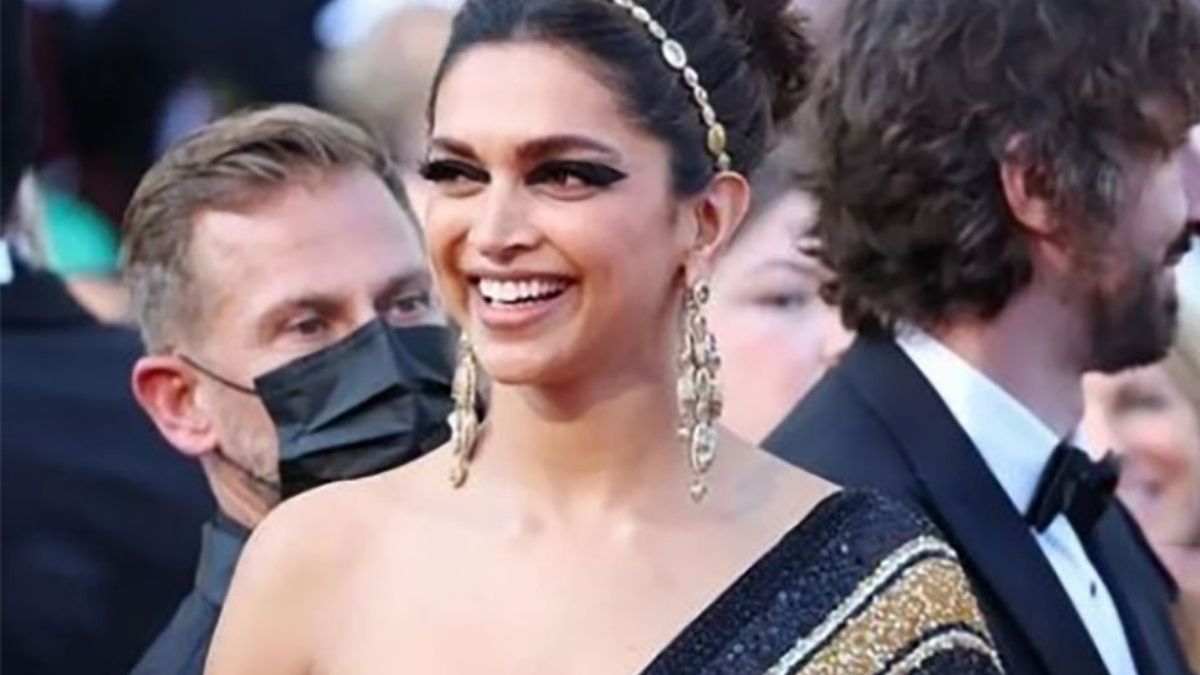 One wrote, 'I feel sorry for Deepika's ears'. A user wrote, 'Why do people torture themselves so much for fashion. Deepika's ear'. Another wrote, 'Poor ear lobes. It was over when a user started trending #justicefordeepikasearlobes'. Many trolls have also taken a dig at Deepka's dramatic eyeliner. The user wrote – I did not like Deepika's makeup at all. While praising Aishwarya's looks, a user has described Deepika's look as cheap. Overall, there are many people who have found the saree look of the actress faded. Which includes makeup to the hairstyle.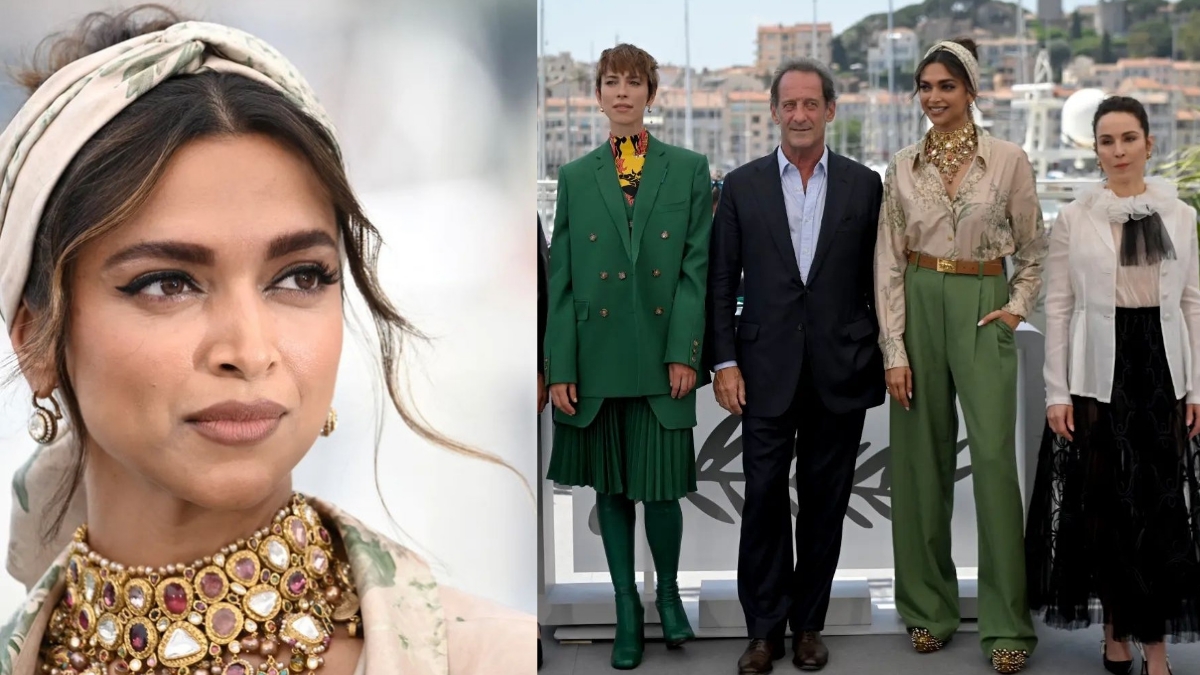 Before the sari look, Deepika's retro look in shirt and trousers was revealed. Deepika wore a printed Mysore silk shirt and monogram buttons and pleated wool trousers from Sabyasachi's collection. Deepika completed her look with a Maharani necklace and headband. This look of Deepika also did not feel WOW to the users. Now that the Cannes festival is about to begin, fans are hoping that the rest of Deepika's red carpet looks will create a sensation. Well, for that you will have to wait a bit.