Demi Lovato & Jimmy Fallon Dance To The Bollywood's Superhit Song 'Kala Chashma'-Watch
In a new Instagram video, Demi Lovato and Jimmy Fallon dance to Katrina Kaif and Siddharth Malhotra's Kala Chashma song from Baar Baar Dekho.
It's been years since 'Kala Chashma' from Baar Baar Dekho was released, and we all remember how big of a hit it was. It's that song that always gets people excited and makes them want to dance at any time of day or night. So it wouldn't be surprising to see Hollywood's biggest stars dancing like there's no tomorrow to 'Kala Chashma'!
Demi Lovato and Jimmy Fallon perform a fun dance video. Demi Lovato recently appeared on The Tonight Show Starring Jimmy Fallon, and in a new behind-the-scenes video from the show, the duo was having a good time dancing. Lovato appeared on the show to promote their new album Holy Fvck. The duo can be seen performing a small skit in a new video shared by Lovato on Instagram.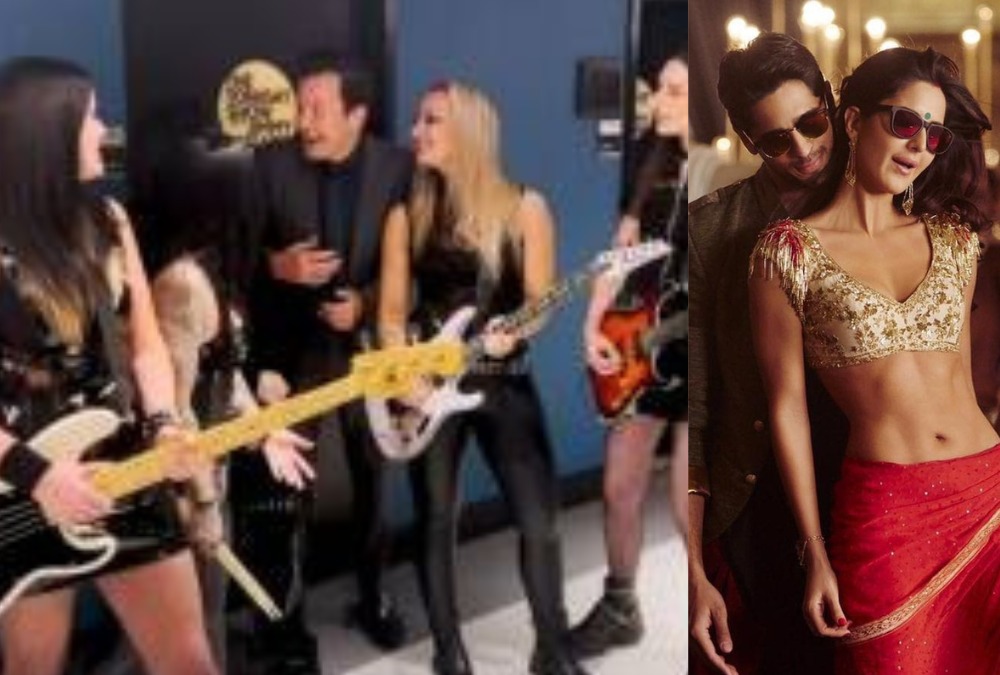 Demi's video shows them dancing with Jimmy to the popular Bollywood song "Kala Chashma," which originally starred Katrina Kaif and Siddharth Malhotra. Fallon can be seen performing some amazing moves as he dances to the music, while Demi and her band cheerfully groove to it as well. Demi's Indian fans expressed their excitement in the comments section about Demi's choice of Bollywood song.
Checkout the video below:
https://www.instagram.com/reel/ChYBarfDKtq/?igshid=YmMyMTA2M2Y=
Demi also joined Fallon for a fun co-hosting segment during which the duo performed the opening monologue together and Lovato also tried their hand at cracking a few jokes. Lovato also played Can You Feel It? with Fallon, in which both hosts took turns putting their hands in mystery boxes and guessing what was inside.