Designer Sabyasachi Reveals Deepika Padukone Wore Burqa To Visit For Her Bridal Dress Trials-Deets Inside
Bollywood's A-list couple, Ranveer Singh and Deepika Padukone recently celebrated their 3rd wedding anniversary. The two also shared glimpses of their celebrations on Instagram. The most-loved duo of Bollywood went to Uttarakhand to mark three years of togetherness with some 'me' time.
Now, reminiscing the time around their wedding, Deepika's bridal outfit designer, Sabyasachi in an interview has revealed some interesting incidents that happened before DeepVeer was about to exchange wedding vows.
In an interview with Filmfare, one of the best designers of India, Sabyasachi has unfolded some secrets about Deepika Padukone and Ranveer Singh's wedding. He has said that Deepika used to wear a 'burqa' to visit Sabyasachi for her outfit trials in order to avoid the paparazzi's attention.
Sabya said, "When Deepika called, and it's not because of her, the first thing that flashed into my head was Nightmare on Elm Street part 5. I was like 'oh my god' because you see I did Anushka's wedding before that…We do a lot of celebrity weddings but in India when you are doing the wedding of a movie star you're very worried the secrets will go out and I was like when we were doing Anushka's wedding there was a month we had but with Deepika's, there was six and everybody was speculating. I mean she and Ranveer must have gotten married 50 times in the press before she was actually married."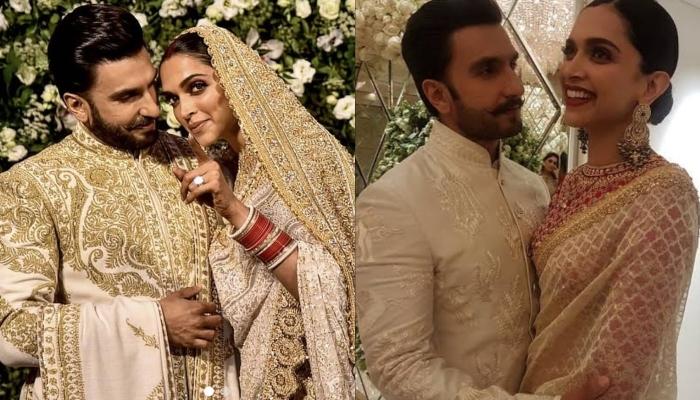 Deepika Padukone and Ranveer Singh's wedding came as a surprise to all their admirers. They had hinted already about it but there was no confirmation from either side until the two shared their wedding invitation on social media a month before the wedding. The couple got married in Italy and their wedding pictures had created a huge storm on the internet.