During the Eid Bash, Shehnaaz Gill Got Trolled Over Connection With Salman Khan
Last night at Arpita Khan Sharma's Eid celebrations, Shehnaaz Gill and Salman Khan drew all the attention. Unlike previous years, our superstar's sister was in charge of the festivities at her home this year. Sana's hugging of her favourite, on the other hand, has wagging tails. All of the information may be found by scrolling down.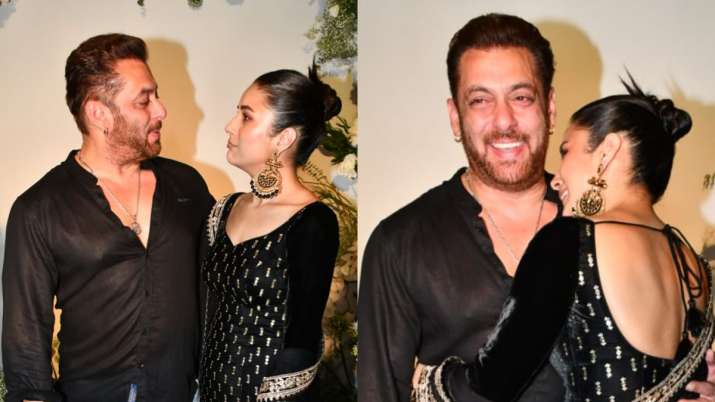 Salman refers to Shehnaaz as "Punjab Ki Katrina Kaif," as many people know. According to recent rumours, the Bigg Boss 13 participant has been cast in the superstar's upcoming film, Kabhi Eid Kabhi Diwali. Not only that but she's reportedly been permitted to accept the fee according to her wishes. Isn't that enormous? Even more impressive is that a female on the red carpet dared to hug and kiss a celebrity in front of the cameras.
Salman Khan was seen heading out to the event to see off Shehnaaz Gill in a video that has gone viral. The pair poses for the photographers on the red carpet. The actress then embraces and kisses the superstar on the neck. "Jao Punjab Ki Katrina Kaif," he says later.
Shehnaaz Gill takes his hands in hers and drags him behind her. "Chorke aao mujhe," she informs Salman Khan. The host even tells her as she walks towards her car, telling her she's in the wrong car.  She sits in her car and drives away, he escorts her.
The viral video has elicited mixed emotions from internet users. Shehnaaz was always a pure soul who has never held back from expressing herself. Since Sidharth Shukla left us, Salman, on the other hand, has been extremely protective of the beauty.
"Aaj toh jalne walo ki rooh bhi jal gayi," a user wrote.
"She's so high," another commented.
Another wrote, "She's drunk"
A worried fan shared, "Sorry but this doesn't look normal, I think both are either drunk or high, I haven't seen Shehnaaz like this ever, hope she is fine."
"Ye kya hai… is she drunk?" another questioned.
A troll wrote, "daaru utni piyo jitni sambhali jaye"
We adore Salman Khan and Shehnaaz Gill's friendship. So, how about you? Shehnaaz Gill and YouTube superstar Yashraj Mukhate recently appeared on Season 3 of Social Media Celebrity With Janice. The two had a great time on-air and discussed a variety of topics. The most often requested question concerned her relationship with Sidharth Shukla.
"The only reason SidNaaz is still a topic is that it is genuine," Shehnaaz Gill said. We had a purely romantic relationship. That is something I believe people can relate to. I felt good about it because of the way he cherished and lavished affection on me. We both felt affection for one other in some way. It was adorable. My relationship with him is unique, and I will admit that. He's like a member of my family."