Fall Gifts for Your Valued Employees
A business is really nothing without its employees, and when it comes to gift giving, it's best to give those hard working employees something they crave. You want to thank them for their dedication, long hours on the job, and enthusiasm for helping the company grow and thrive. What better way to do this than with a useful, delightful fall gift?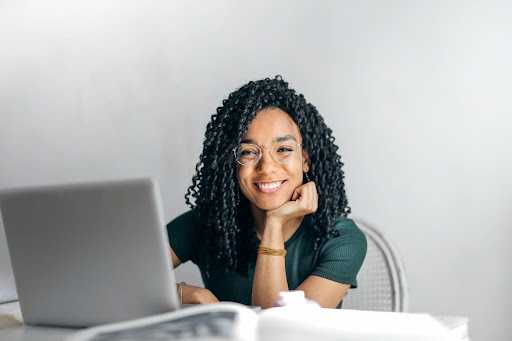 Sips and Snack Box.

Starting at just $25 a box, this assemblage of treats is a great way to say thank you for being you. From personal gift boxes to enterprise solutions, these boxes are stuffed with healthy gourmet snacks, sweets, wines, chocolates, and more.

Happy Pawlidays Pack.

For employees with fur babies, there's no quicker way into their heart than gifts for their pets. Comes complete with a travel dog water bowl bottle, custom pet bandana, plush pet blanket, and even more items for beloved four-legged friends.

Gift Card.

Show your gratitude and appreciation by giving your employees a

gift card.

With millions of products to choose from thousands of vendors, you'll be boosting morale and creating a positive corporate environment, to boot.

Techie Box.

Chances are good that many of your employees are technology-driven. Appeal to that side of them with a tech lover's box. Comes with a portable charger, blue-light blocking glasses that will protect the eyes from excessive screen time, a cable organizer, a leather mouse pad, and more.

Holiday Candle Trio.

Nothing sings 'holidays' more effectively than the scents of fir, fireside embers, and vanilla. This holiday candle trio will beautifully accent any desk or living room, fireside hearth or bedroom.

Cookie Decorating Class.

Give the gift of higher learning! Yes, cookie decorating counts and it's fun as well as educational, and social. They'll receive a kit with over 10 freshly baked vanilla sugar cookies and pastry bags filled with frosting. Classes are conducted over zoom. They'll be so excited; they'll likely share their goodies with the office.

Winter Cozy Swag Pack.

Help them keep snug as a bug this winter with this winter cozy swag pack. Comes with just about everything that's needed to brave the brisk weather such as a sweatshirt, fuzzy socks, mug, blanket, and more.

Holiday Cheer Box.

When you give a box of goodies like gourmet coffee, coffee mug, seasonal treats, holiday candles, and more, it's hard

not

to spread festive holiday cheer around the office.

Books.

Fill up your employees' bookshelves by gifting them a variety of popular fiction and non-fiction books. People love majestic coffee table books that may also be used in break and lounge rooms.

Noise Cancelling Headphones.

Working effectively means being able to focus and concentrate. Sometimes, even in remote settings, unwanted noise can be a hindrance to productivity. Choose noise cancelling headphones for employees to help them relax and to achieve a better balance.

Customized Notebooks.

While computers and intra-office connections might be the go-to in every company these days, employees will always have a use for good old-fashioned stationery. Make them feel special with customized notebooks that boast their name and title.

Bonsai Tree.

Colors make a difference in our lives. Orange makes us hungry, red evokes passion, and green represents health, good luck, and tranquility. The color green calms us, so a beautiful Bonsai Tree employee can perch on their desks.

An Extra Day or Two off of Work.

Want to really say "thank you"? Give your employees an extra day or two to play hooky. If that's not viable, even an extra few hours will do the trick. Letting them go early on a Friday is a great way to say "You are appreciated."

Neck Pillow.

Working many hours can't be helped. It's the nature of the American workplace. Employees are bound to feel physically uncomfortable at some point, so why not ease that burden with a neck pillow.

Fitness Equipment.

The world is becoming more and more aware of the necessity of balance between work and home. Create a space for your employees to work up a little sweat. A punching bag, yoga mats, resistance bands, and forming walking groups is a great way to get the blood pumping and spirits soaring.
Your employees work hard, and they deserve a heartfelt thank you. There are a vast number of products and services you can choose from to help show your appreciation. In return, you're likely to get higher productivity, greater employee morale, and sincere gratitude.