Farhan Akhtar & Shibani Dandekar Will Host A GRAND Haldi Ceremony Today!
Farhan Akhtar and Shibani Dandekar are set out to be married, and the wedding preparations are well on. According to the newest information we have for you, the pair will have a spectacular Haldi ceremony today at their home, where they reside together.
Yes! "Farhan and Shibani will throw a big Haldi ceremony at the Bandra mansion today," a trusted insider tells us. As they'll be marrying in traditional Maharashtrian fashion, Haldi is the most significant occasion in their caste, and the couple has determined to celebrate it in grandeur.
They've requested all of their friends and family members who work in the sector. It's going to be a wild night. The pair does not want the media to be present at their wedding, so following the Haldi, they will go for their Khandala farmhouse, where they will marry in a secret ceremony."
"Farhan and Shibani have previously requested that the media respect their privacy, but the paparazzi may visit their bungalow to catch a peek of the would-be husband and wife, and they may even pose together for the pictures," the insider continues.
In a recent interaction with our source, Farhan's father, Javed Akhtar, spoke candidly about his son's second marriage to Shibani. He claimed that the wedding would be conducted in their Khandala family home and a private affair. Farhan Akhtar and his long-term girlfriend Shibani Dandekar will be married in a civil ceremony on February 21, 2022. A close insider told us that the couple is planning a simple Maharashtrian wedding for February 19, 2022.
The couple's family also wants to keep their wedding out of the spotlight, so they've only invited close family members; consequently, their wedding preparations and programs are unknown.
The Marriage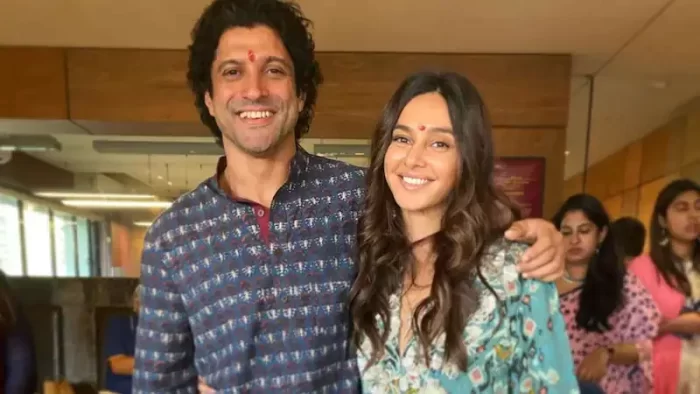 A Maharashtrian wedding would be conducted at Farhan's residence in Khandala, Maharashtra, according to the source later in the chat. On the other hand, their civil ceremony will take place in their Bandra home. Their families will leave for the traditional wedding on February 18, 2022, and the bride, Shibani's sisters, and close friends will be in charge of all pre-wedding activities.
Farhan and Shibani's wedding dresses are something we're looking forward to witnessing.