"Felt bad, Didn't Want To Take Alia There, "Ayan Mukherjee Opens Up Facing Protests Outside Mahakaleshwar Temple!
Bollywood actors Ranbir Kapoor and Alia Bhatt are in the last leg of the promotional spree for their upcoming film Brahmastra. As the movie is gearing up for a release this weekend, the couple along with their director Ayan Mukherjee recently jetted off to Madhya Pradesh hoping to seek blessings at the Mahakaleshwar Temple. But it did not go as per the plan.
The trio had to face protests from the activists of right-wing groups- Vishwa Hindu Parishad and Bajrang Dal due to Ranbir's alleged remarks over beef-eating and Alia's comment on watching Brahmastra. Amidst all the ruckus, Ayan went inside the holy place to offer prayers.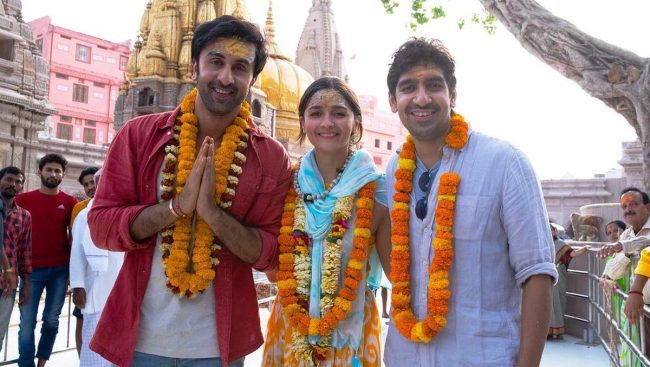 Now, at a press conference in Delhi, Ayan expressed how he felt bad about the star couple not joining him for darshan at the Mahakal temple. "I was feeling bad that Ranbir and Alia could not come with me for darshan at Mahakaleshwar temple. I had gone to Mahakaleshwar temple before my motion poster was released. And, I had told myself that I would come here before the release of my film. And, both Ranbir and Alia were keen to come with me. But, when we reached there and heard about this, I felt bad about what happened there. And, then I told Ranbir and Alia to let me go alone. I went there to seek blessings and energy for the film."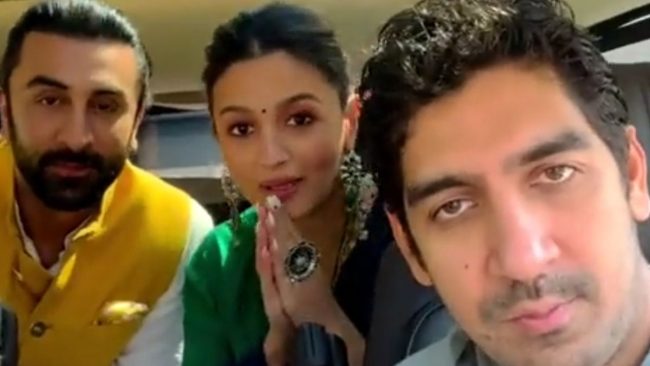 Further in the conversation, Ayan shared that he was not in favour of taking a pregnant Alia along given the kind of situation there. "I just didn't want to take Alia there in her current condition. So, I felt very bad going there alone. And after visiting the temple, honestly, I felt that they could have also come."
Let us tell you that as soon as the right-wing workers got to know of Ranbir and Alia's visit to Mahakaleshwar temple, they gathered at the main gate and the conch gate meant for VVIPs with black flags in their hands. They were chanting 'Jai Shriram' slogans while protesting against the duo outside the premises of the temple. The couple had to resort to cane-charge to disperse the protesters. But despite that, protesters did not allow them to enter the temple. Police have registered an FIR against the ones who dismantled peace under section 353 (Assault or criminal force to deter public servant from discharge of his duty) of the Indian Penal Code.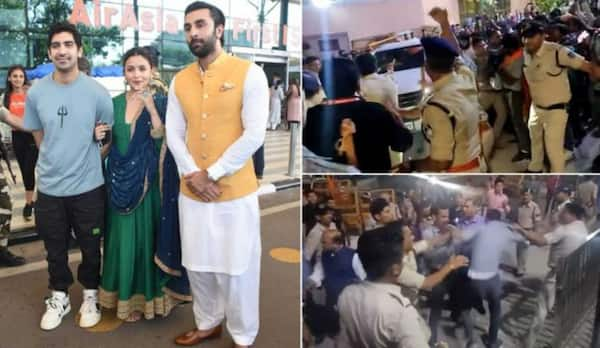 As far as Brahmastra is concerned, the movie will hit the theatres on September 9. Besides Ranbir and Alia, it also stars Mouni Roy, Nagarjuna and Amitabh Bachchan.