"I love hugging you": Neha Bhasin Shared Cosy Pictures With Nishant Bhatt, Take A Look!!!
Neha Bhasin and Nishant Bhatt have dominated social media since 'Bigg Boss OTT'. Neha has shared her cosy pictures while having fun with Nishant and has written a very special caption. These pictures are becoming increasingly viral on social media.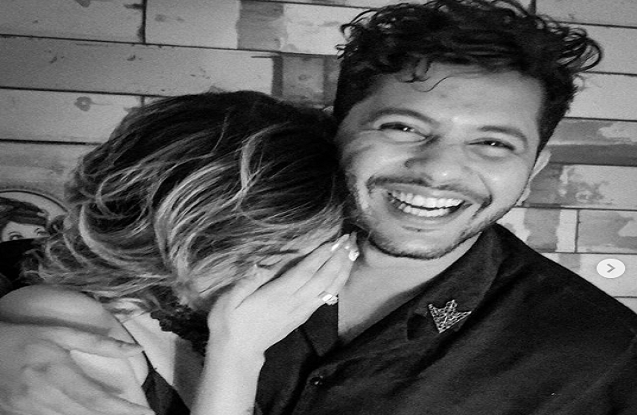 Neha Bhasin
In these pictures, Neha Bhasin and Nishant Bhatt are seen kissing each other and sometimes they are seen very close. Sharing these pictures, Neha wrote, 'Gantundi I just want to tell you that I love hugging you, talking to you, biting you, shouting and doing unusual things with you. Witch you are my teddy (so am I) but mine. Be happy, stay settled.'
View this post on Instagram
Commenting on this Instagram post of Neha Bhasin, Nishant wrote, 'Witch, I am the king of witches. Love you Surchundi'. Apart from her singing Neha Bhasin is also known for her bold fashion sense along with her singing. Even in Bigg Boss, Neha Bhasin continued to impress her fans with her sizzling fashion sense.
Neha Bhasin
Neha Bhasin is very famous for her glamorous style. Her glamorous videos keep surfacing on social media every day, which also become very viral. When Neha entered 'Bigg Boss 15', she revealed that she got to hear many things outside.
Singer Neha Bhasin, who made her mark in the industry with superhit songs like 'Long Gawacha', 'Jag Ghoomeya', 'Kuch Khaas', 'Dil Diyan Galla'. She got secretly married in Tuscany, Italy with musician Sameeruddin in the year 2017.
While sharing the pictures from her wedding with her husband Sameer on Instagram, Neha shared this information with the fans. Neha wrote in the caption, 'I am so thrilled to inform you that, I married my best friend and the love of my life in Tuscany on 23 October.'