Impressed By Abhishek's Acting In 'Dasvi', Big-B Declared Him As His "Uttaradhikari", Deets Inside!!!
Bollywood actor Abhishek Bachchan is in discussion about his new film 'Dasvi'. Recently, the banging trailer of his film has been released. In this film, Junior Bachchan will be seen in the role of Gangaram Choudhary, a chief minister who is serving a sentence on corruption charges. Gangaram has studied only till class VIII and hence he has to face many problems in jail. After this, he decides that now he will give the 'X' examination. Now after the release of the film, it will be interesting to see whether Abhishek Bachchan turned Ganga Choudhary can pass this exam or not. At present, Gangaram may or may not be able to pass the 'X' examination, but Abhishek Bachchan has definitely passed his father's test.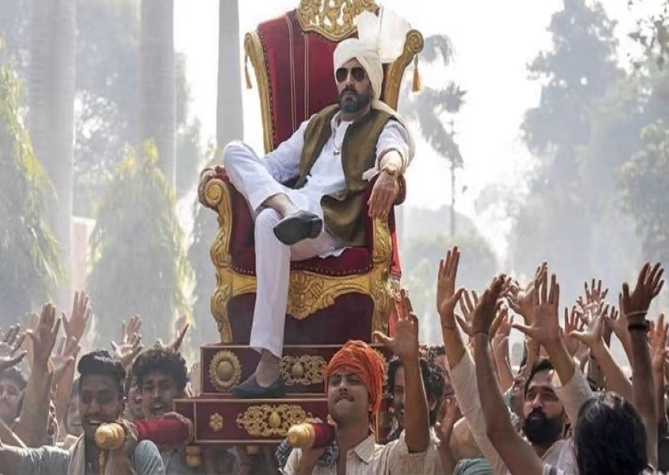 Abhishek Bachchan
The megastar of the century Amitabh Bachchan is very active on social media and many times he keeps on tweeting about his acting in Abhishek Bachchan's films. Now after watching the trailer of Junior Bachchan's film 'Dasvi', Amitabh Bachchan has tweeted in a very different way. He has written few lines of his father Harivansh Rai Bachchan. Big-B has been so happy with Abhishek's acting in the film 'Dasvi' that he has finally made Abhishek his successor.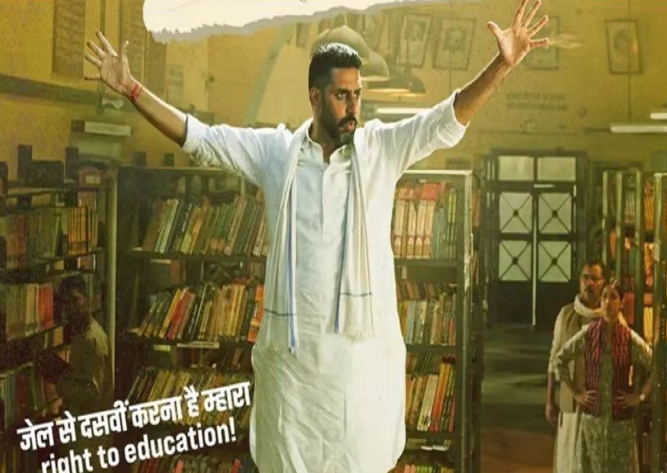 Abhishek Bachchan
Sharing the link of the trailer of the film 'Dasvi' from his official Twitter handle, Amitabh Bachchan wrote, "My son, being a son will not make me heir; whoever will be my heir will be my son!" Harivansh Rai Bachchan …. Next to this Big-B writes, 'Abhishek you are my heir – just said it and said it! People by this style of Amitabh Bachchan have become convinced and after his tweet, people are giving their reaction in a funny way one after the other.
Despite being a star kid, Abhishek Bachchan has struggled a lot to make his mark in the film industry but he did not give up and always kept working, finally he got a different identity in Bollywood on his own. Everyone was surprised to see the transformation of Abhishek Bachchan in the recent film Bob Biswas and now his look in the film 'Dasvi' also looks very strong.