Kartik Aaryan and his ex-girlfriend Sara Ali Khan made headlines when the former arrived in style at the latter's Diwali party.
Kartik Aaryan arrives at his ex-girlfriend, Sara Ali Khan's Diwali bash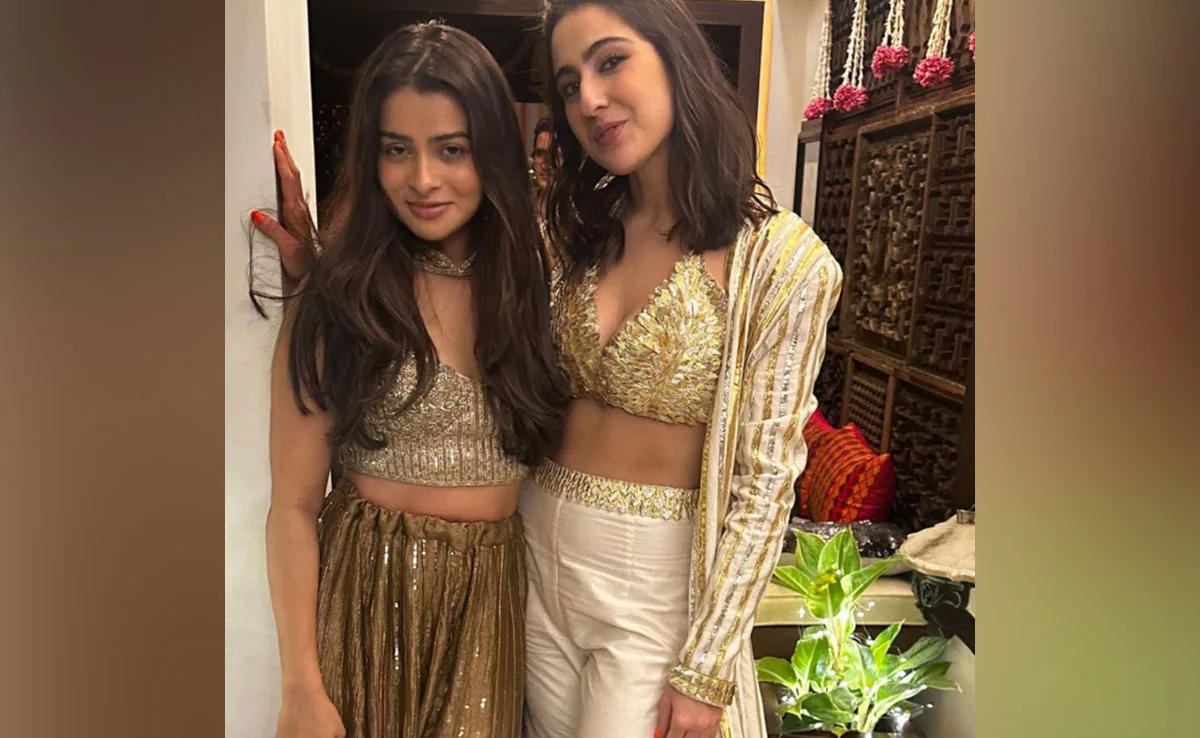 Sara Ali Khan threw the star-studded Diwali celebration at her Mumbai home on November 9, 2023. Prominent figures from the industry were present at the celebration. But what really got everyone's attention was the presence of her ex-boyfriend, Kartik Aaryan. The actor can be seen arriving at Sara's Diwali celebration in style in glimpses that are making their way around the party.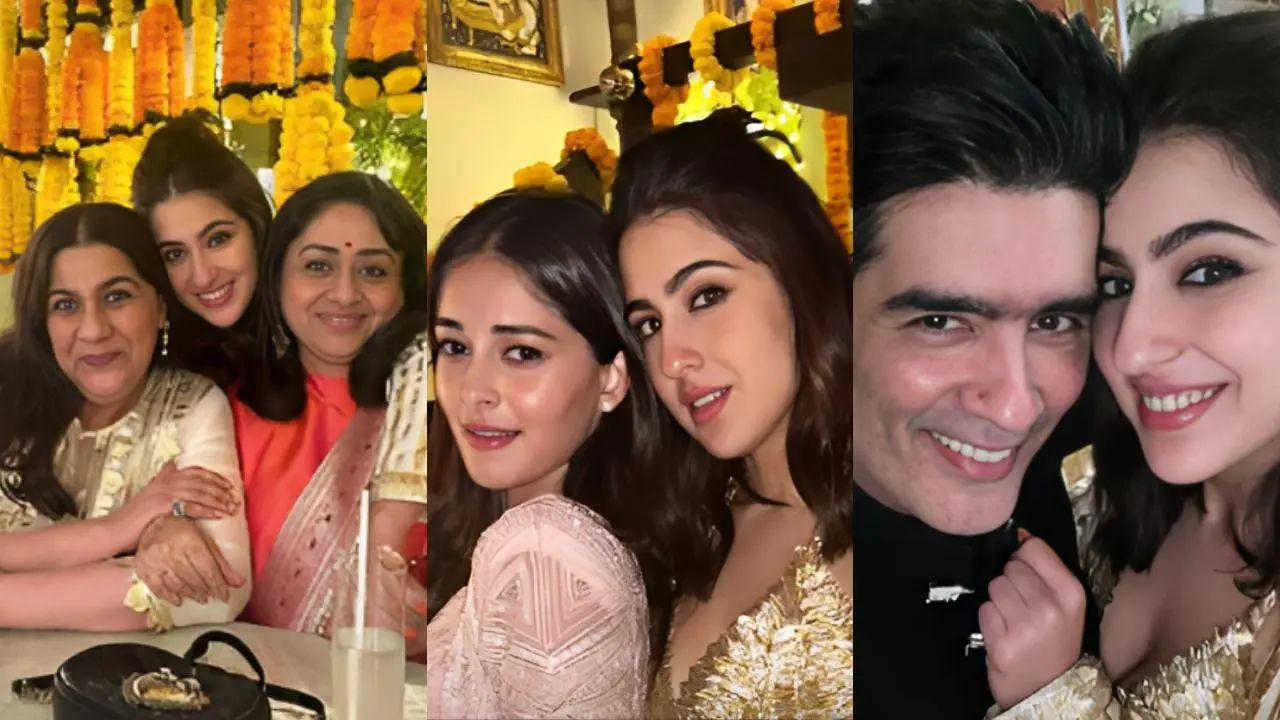 Kartik Aaryan even struck a pose for the photographers positioned outside the event space. The actor wore a yellow kurta and white pyjamas for the celebration. Kartik looked good as he added some chappals to finish off his ensemble.  To watch the video, click here.
Sara Ali Khan's best friend, Ananya Panday looks pretty in a blush-pink outfit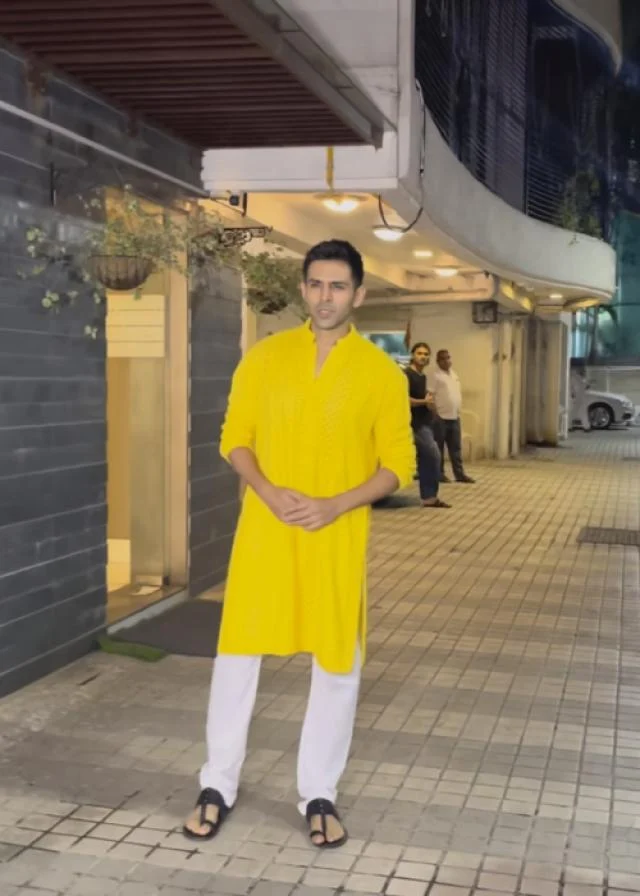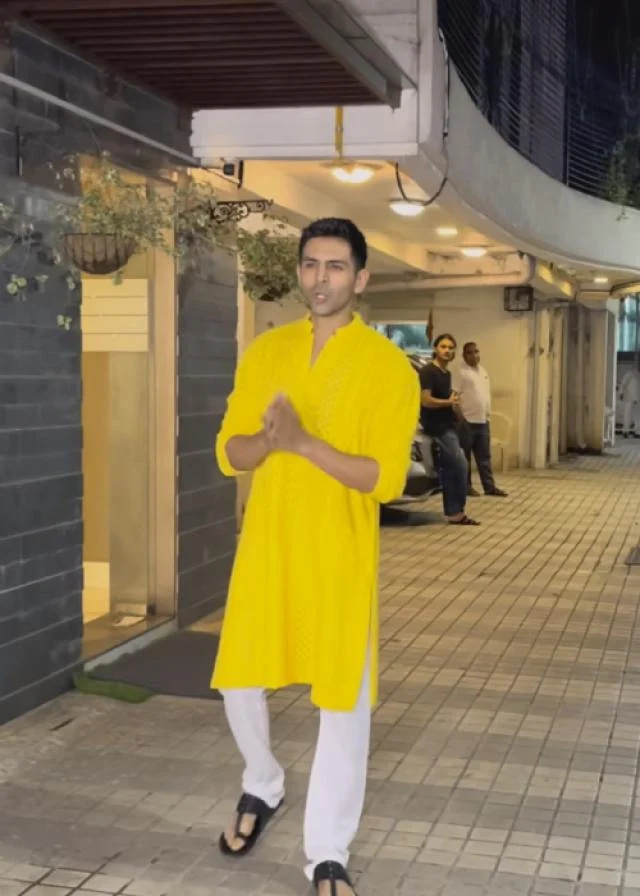 Ananya Panday, Sara's friend, and her Koffee With Karan partner were present at her Diwali celebration. The diva dressed in blush pink for the celebration. Ananya wore a co-ord set embellished in blush pink hue, which included a seductive blouse and a sharara. She accessorised it with open hair, a sleek diamond necklace, glam makeup, and a matching cape. At Sara's Diwali celebration, Orhan Awatramani accompanied Ananya. Additionally, he looked good in a printed co-ord set with a black hue. To watch the video, click here.
When Sara Ali Khan revealed about her breakup with Kartik Aaryan at Koffee With Karan 8
Sara made a stylish entry with her friend Ananya Panday in the most recent episode of Koffee With Karan 8. The stunning woman revealed some shocking details about her personal and professional life during the show. But what really got everyone's attention were her disclosures regarding her split from Kartik Aaryan. The actress admitted that it wasn't simple to stay friends with her ex-boyfriend when Karan questioned her about it. According to her words: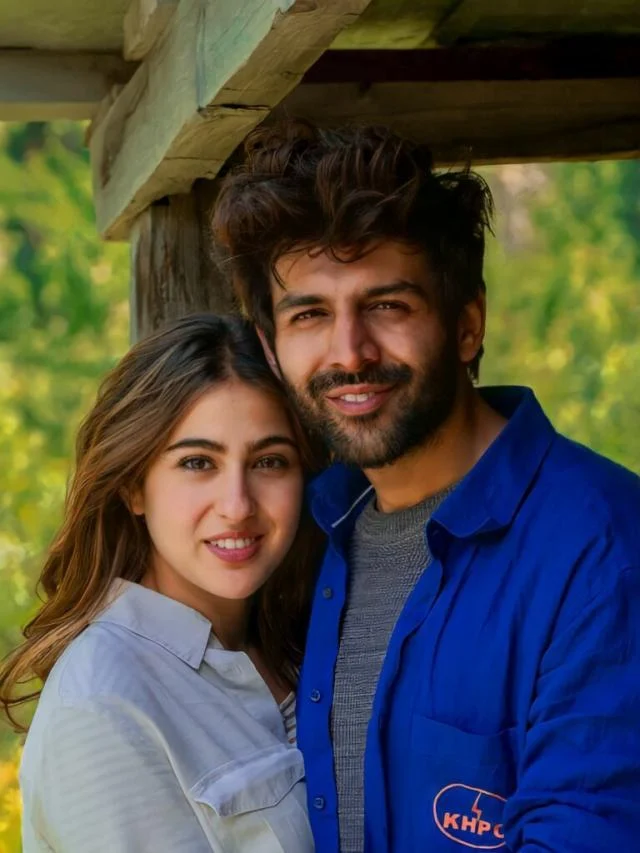 "I don't want to say that ya, it's all easy because then it comes across as a little more frivolous than it is. It isn't always easy. When you are involved with anybody, whether it's friends, professionally, romantically, especially if I am, I get involved and invested. It is not like, 'Oh yeah, it doesn't really matter, whatever its today, whatever its tomorrow'. It's not like that. It does affect you. But ultimately you have to rise beyond that."
When Sara attended Kartik's Ganpati celebration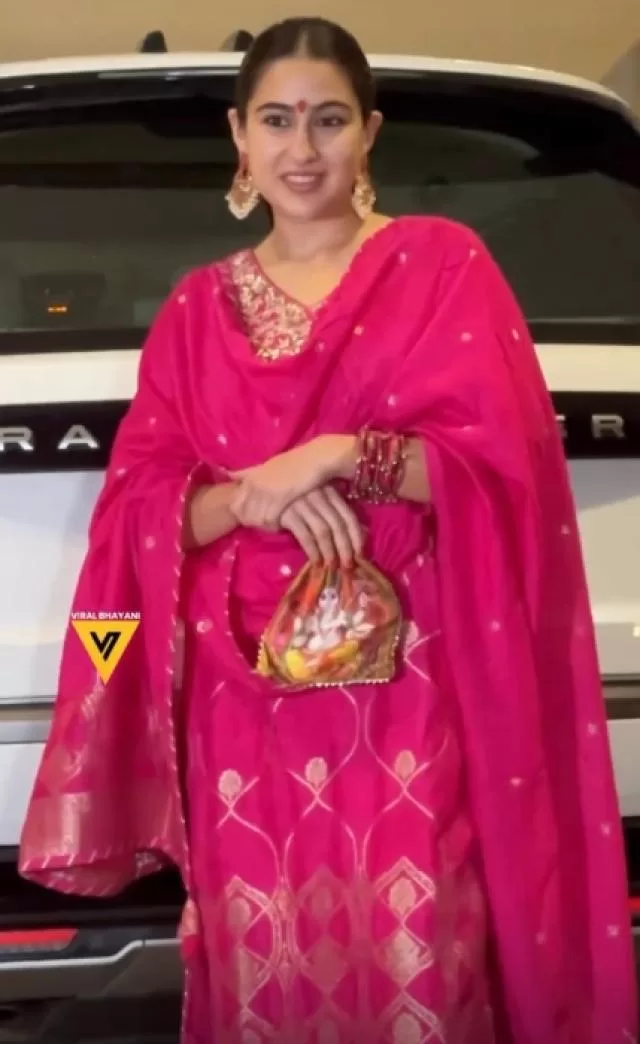 Sara had previously gone to Kartik Aaryan's house for the Ganpati celebration on September 20, 2023. The diva was seen hanging out with the paparazzi outside of Kartik's house. Sara wore a rani-pink palazzo suit and accessorised it with a dupatta to the puja. A potli bag with Ganpati printed on it, dewy makeup, bangles, and a pair of earrings finished Sara's ensemble.