Katrina Kaif, the stunning B-town diva, attends a Diwali party in a lovely lehenga ensemble. Continue reading for a closer look. As the holiday season approaches, some incredible Diwali parties are underway, and let us tell you, the fashion game is on fire! Katrina Kaif is a diva who knows how to take center stage. The Tiger 3 actress recently attended Ramesh Taurani's Diwali celebration, where she looked stunning in a floral lehenga. The combination of colors and intricate motifs was stunning.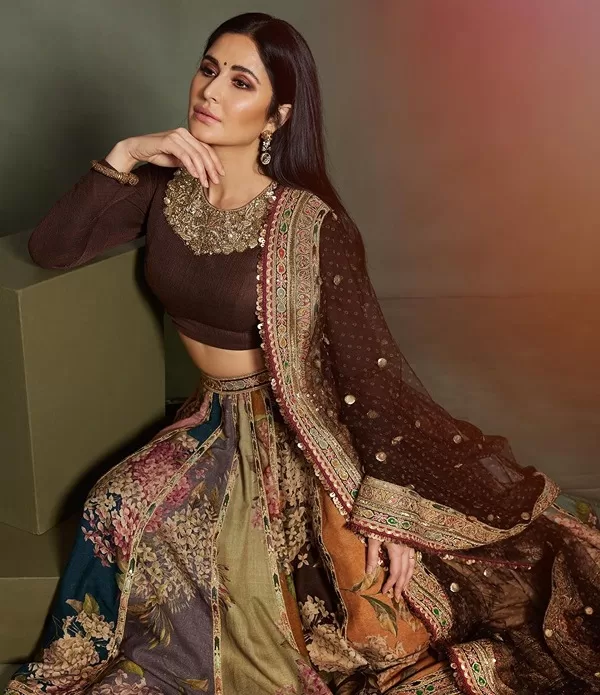 Diwali parties are always a glittering affair, complete with blingy lights and glittery outfits. The holiday season necessitates bright day outfits and glamorous, sequined evening wear. This is something that Bollywood superstars always do. As Diwali celebrations get underway, Bollywood celebrities have been spotted dressed in ways that are sure to turn heads. Katrina Kaif appeared to understand what was being said, as evidenced by her stunning brown Sabyasachi lehenga.
Katrina Kaif stole the show, effortlessly blending grace and glamour. Katrina Kaif's appearance at the Diwali bash was a delight for her fans, who know her for her versatility as an actress and her magnetic presence on screen.
Let us get into the details and figure out this stunning ensemble. Even though traditional clothing has taken over the show, we have to give her extra credit for her glam factor.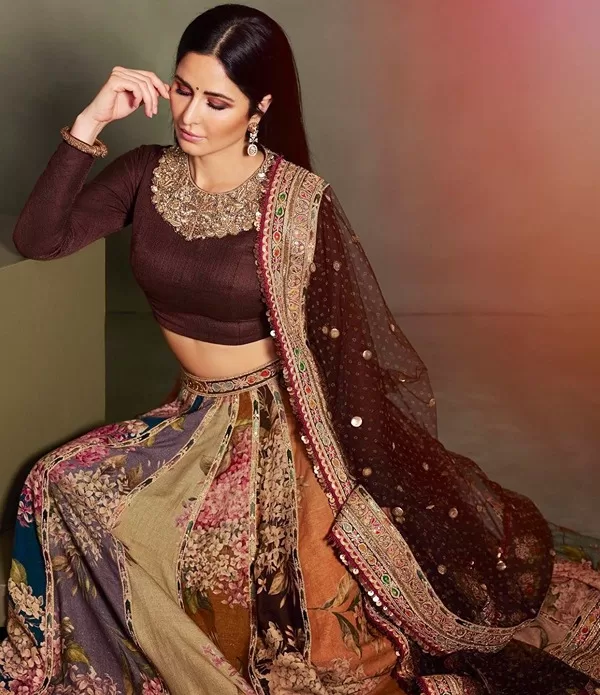 Outfit Details
Katrina Kaif looks stunning in a deep brown blouse with a multi-colored lehenga. The actress arrived at the bash in a multi-hued panelled lehenga set, exuding desi glam. The lehenga was complemented by a dark brown top that stole the show. With long sleeves and a jeweled collar, it exuded elegance and charm. The delicate stitching on the embellished neckline, on the other hand, really made it stand out, giving the impression that the actress was wearing a lovely necklace. The rest of the top was simple, allowing the needlework to stand out. It was a brilliant style that added a touch of glitz to the overall appearance. Ami Patel styled the look flawlessly.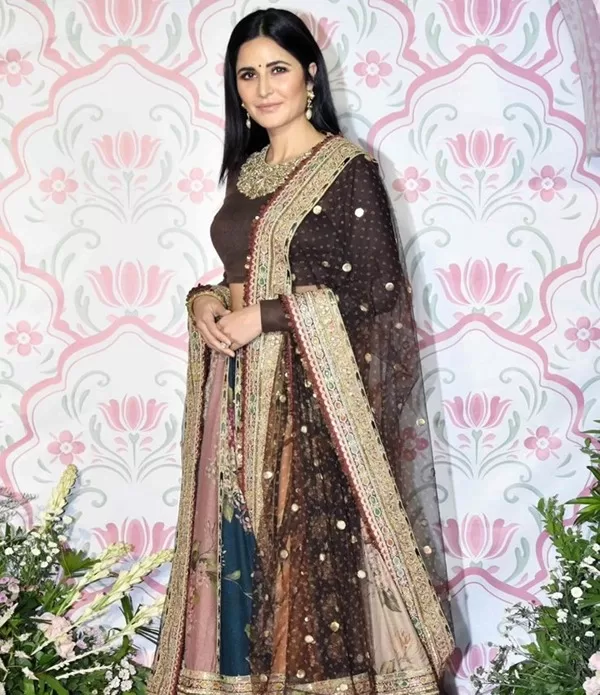 Accessories
When it comes to accessorizing her exquisite lehenga style, the actress knows how to strike the perfect balance. What is fascinating is that Katrina did not feel the need to wear a necklace, which is understandable. The actress accessorized her look with a pair of Sabyasachi Jewellery dangling earrings, the earrings added a sense of refinement to the entire ensemble. The actress completed her look with a black bindi, which added a classic and exquisite touch.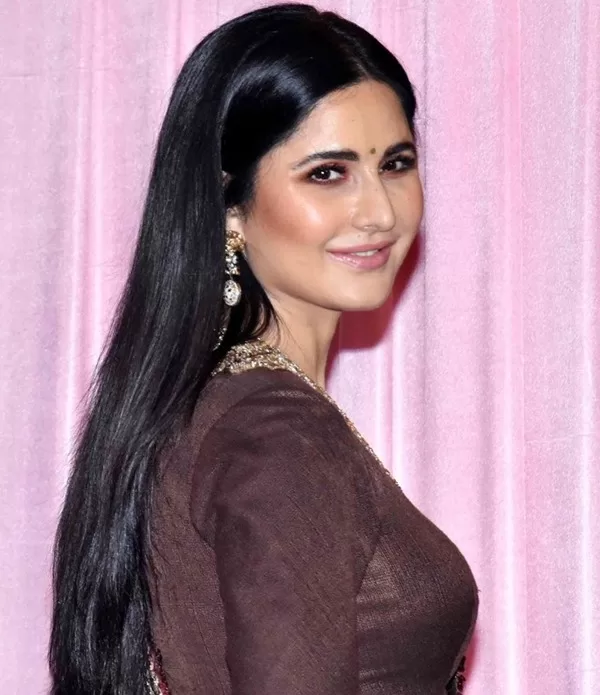 Glam Picks
Katrina's makeup was all about soft elegance and natural beauty. Her makeup was flawless, giving her a natural and bright glow. Smudged eyeliner and kohl eye makeup were used to highlight her captivating eyes, giving her a seductive and appealing appearance.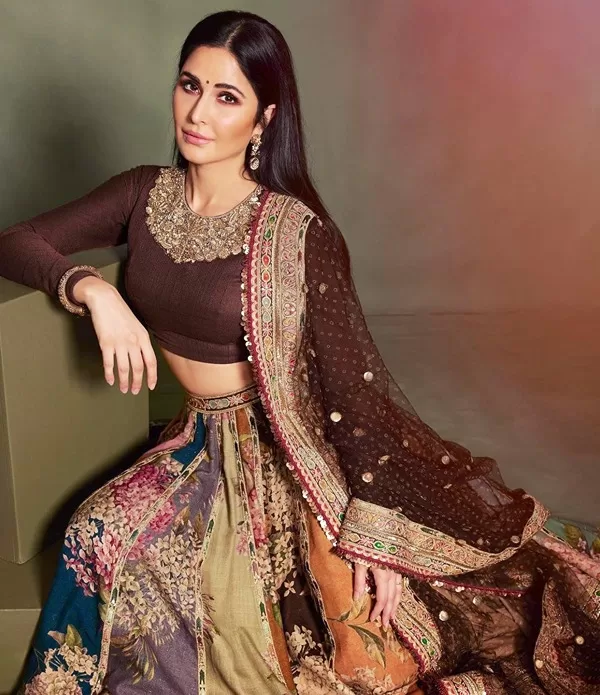 The look was completed with a delicate flash of light pink lipstick on her lips. Her hair was sleek and straight, with a center partition that allowed her locks to flow freely in all their glory.