Lawrence Bishnoi And Goldy Brar Took Responsibility For The Murder Of Sidhu Moosewala, Deets Inside!!
Gangster Lawrence Bishnoi has taken responsibility for the murder of Punjabi singer Sidhu Moosewala. Lawrence Bishnoi is a notorious crook. Presently he is in Ajmer jail of Rajasthan. He wrote in a Facebook post that 'Ram Ram Bhai Sabko… I and my brother Goldy Brar take responsibility for the murder of Sidhu Moosewala today. Whatever people call us today but he helped in the murder of our brother Vicky Middukheda. Today we have avenged our brother."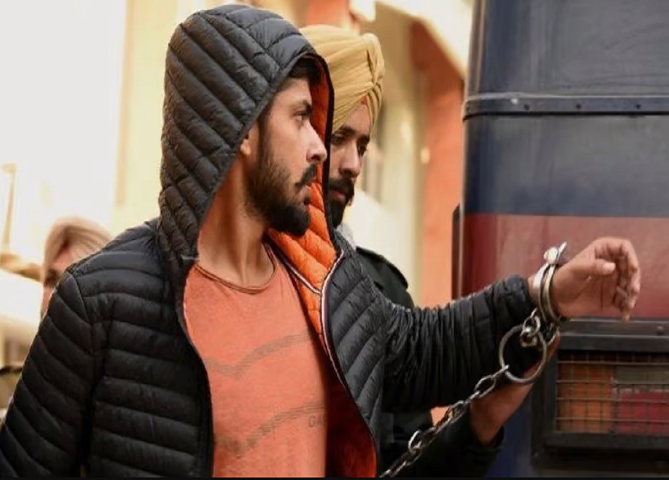 Lawrence Bishnoi
On the other hand, Goldy Brar, sitting in Canada, posted on social media, 'He was responsible along with Sachin Bishnoi, Lawrence Bishnoi group for the murder of singer and Congress leader. He said he was working against them'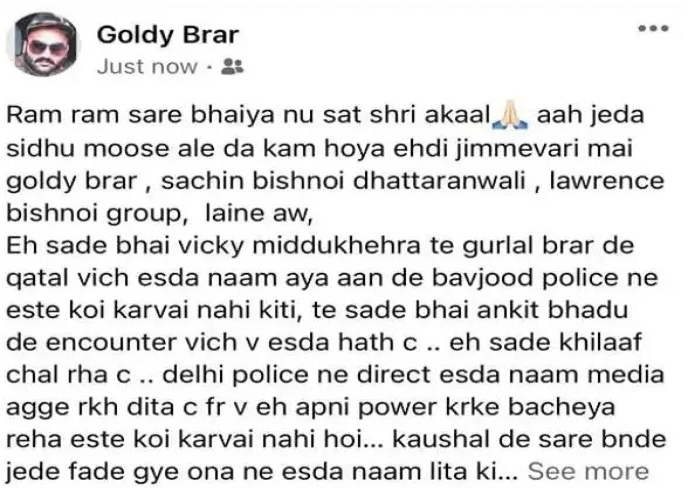 Goldy Brar's Post
Lawrence is a resident of Fazilka in Punjab, which is an area bordering Rajasthan. Lawrence's network is spread across the border districts of Punjab and Rajasthan and he also misleads the youth here. The terror of gangster Lawrence Vishnoi extends to Punjab, Haryana and Rajasthan and with the help of his network, he works to extort extortion from big businessmen.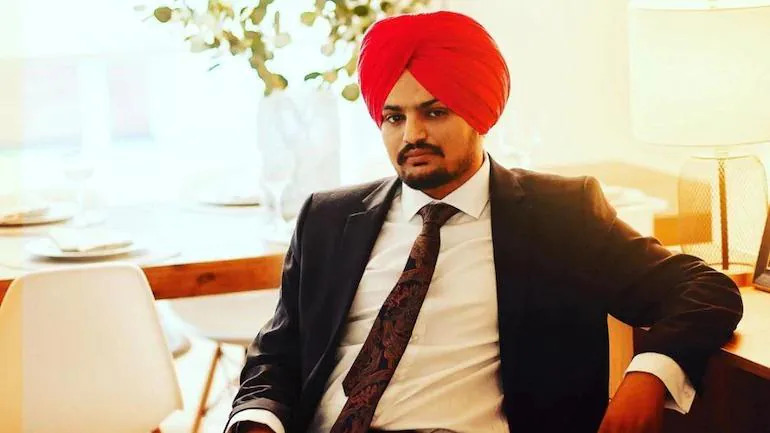 Sidhu Moosewala
Even while in prison, Lawrence easily keeps in touch with his henchmen and threatens people and extorts money from them. Lawrence is the main accused in the famous Vasudev Israni murder case of Jodhpur. Lawrence is the leader of the students' organization 'SOPU' which has pushed many students to illegal work and extortion and many black businesses.
Lawrence had told media persons during the court appearance in Jodhpur that he would escape from jail whenever he wanted. Lawrence had also said that he would kill Bollywood actor Salman Khan. Gangster Lawrence Vishnoi does not try to show himself as less than a Robinhood by tricking the youth through social media.