Malaika Arora makes a fashion statement in a white shirt and black mini crocodile skirt, turning heads and leaving fans swooning. Malaika Arora's beauty never ceases to captivate and astound us. She looks stunning in anything she wears, whether it is a stunning gown or a trendy top-skirt pair. Not to mention her recent Instagram photos, which showed her looking stunning.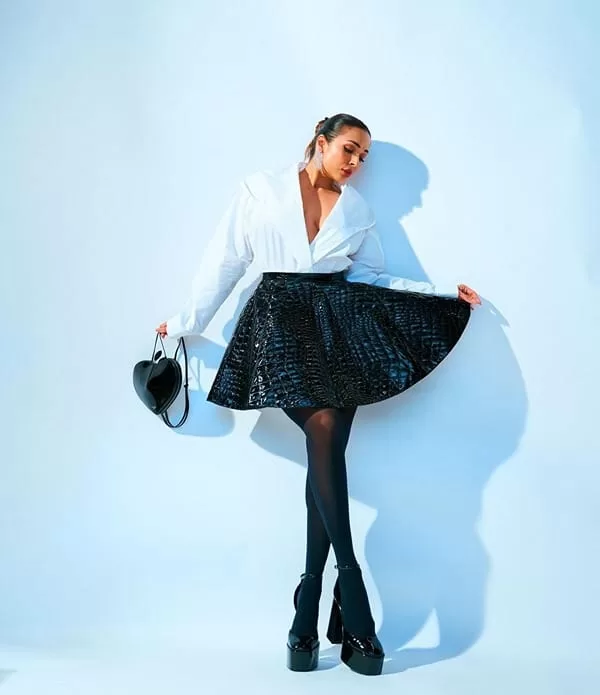 Malaika Arora effortlessly steals the spotlight wherever she goes. She showed off her stylish fashion sense once more at David Beckham's welcome party. Malaika dominated the gala night in an Alaia black and white ensemble. She went for a daring look, wearing an oversized crisp white shirt with a deep plunging neckline. Her white canvas was complemented by a glossy black crocodile-embossed mini skirt.
Malaika Arora is one such actress who is aging like a fine wine and becoming hotter by the day. She is a total fashionista who can pull off any look to perfection. She looked like a beautiful doll in a white shirt and black skirt. With her undeniable beauty and amazing sense of style, she had her fans swooning while we could not take our gaze away from her. Scroll down to learn more about her style.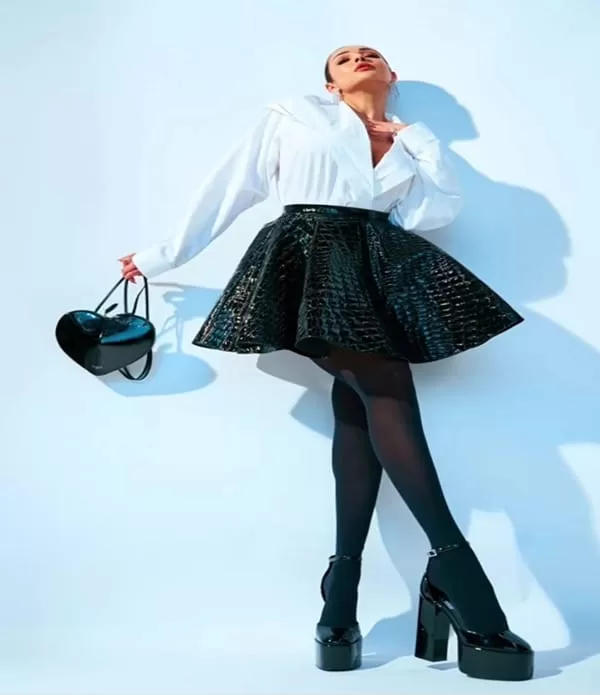 Decoding Malaika's Monochrome Ensemble
With her monochromatic elegance, Malaika Arora slayed. She looked stunning in a large white bodysuit that complemented her eye-catching ensemble. Malaika exuded sophistication and flair by wearing it with a crocodile-patterned Alaia's black skirt. Her outfit was completed with a sparkly PVC skirt, which added the perfect touch to the party atmosphere. She finished the look with a pair of black stockings, which added a touch of sultriness to the overall look.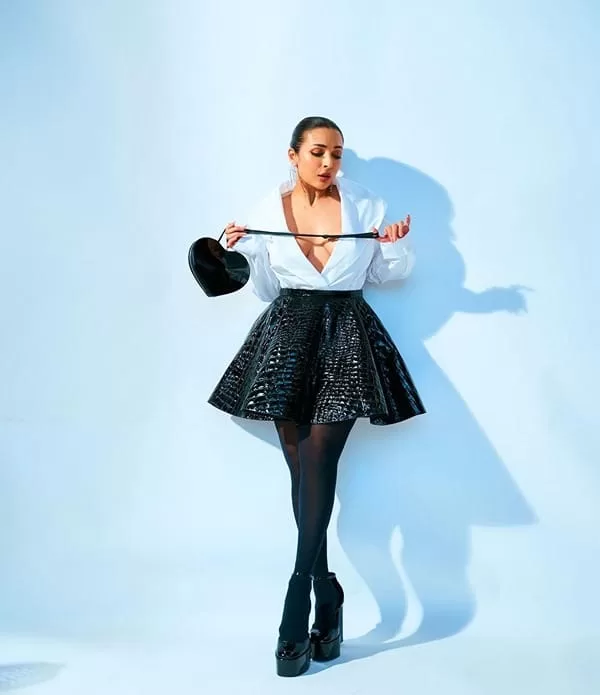 Her ensemble featured a white hooded bodysuit with a plunging v-neckline, an elasticated waistband, and snap fastenings at the viscose jersey bottom. It was worn with a black mini skirt with a flared silhouette, styled by celebrity fashion stylist Maneka Harisinghani. Malaika's outfit is from the ALAA collection. Her skirt costs 1.86 lakh, while her white shirt costs 1.43 lakh, bringing the total cost of the outfit to 3.29 lakh.
Accessorised The Look
Let us talk about Malaika's stunning outfit accessories because they were flawless! She complemented her overall look by accessorizing her ears with magnificent silver-stone studded chandelier earrings. Malaika carried her belongings in an adorable solid black heart-shaped sling bag by Maison Alaia. Malaika finished off her look with gleaming ankle-strapped high heels that added a touch of refinement.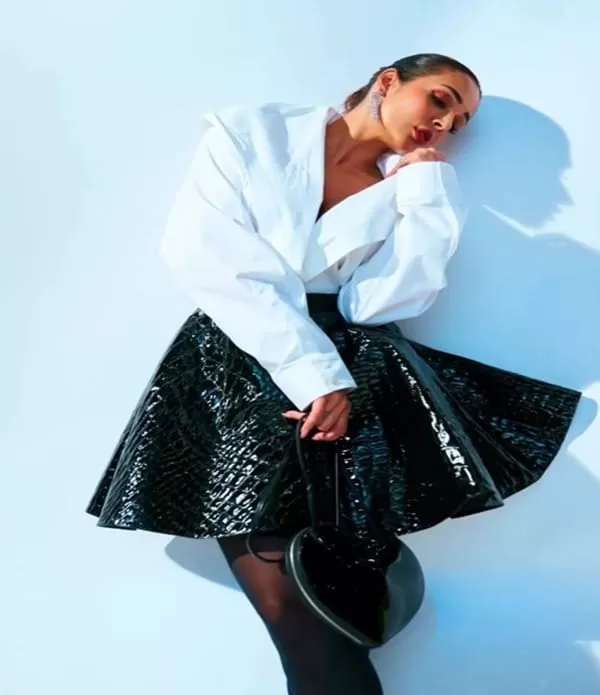 Makeup
Let us take a look at Malaika Arora's flawless makeup for this look. She used a matte foundation to make her skin look smooth and flawless. Her cheekbones were beautifully sculpted, adding dimension to her face. Malaika chose stunning brown makeup to complement her captivating appearance.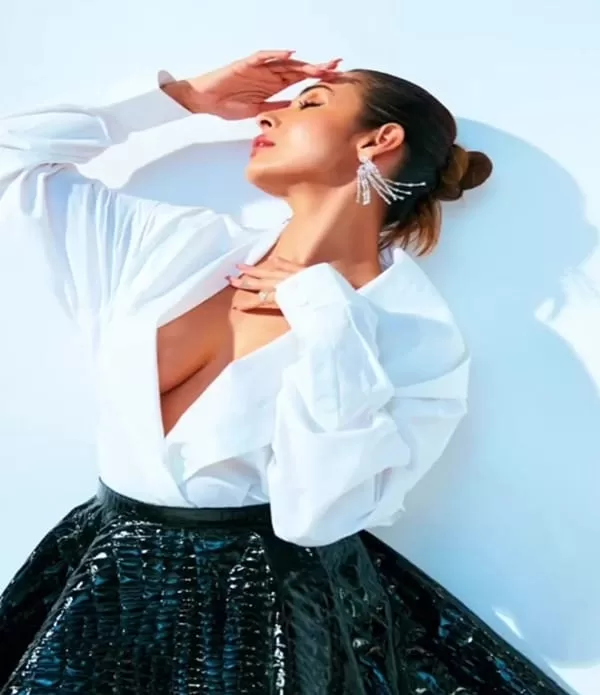 She completed her look with a bold red lipstick that added a pop of color. Malaika styled her lush locks into a neat bun with the help of hairstylist Meghna Butani to complement her stunning look.