Mohanlal, Malavika Mohanan Shares Festive Photos & Wishes For Vishu & Tamil New Year 2022
The Hindu festival of Vishu is observed on April 15 in Kerala. It heralds the beginning of the traditional Malayalam New Year, which is marked with a prayer to the goddess Vishukani, followed by a delicious feast with family.
Celebrities from the Malayalam and Tamil film industry, including Mohanlal, Malavika Mohanan, Keerthy Suresh, and others, took to social media to share pictures of their festivities with their fans and to send warm wishes to their followers. While Mohanlal shared a photo of himself and Vishu Kani for the festival, Malavika Mohanan and Keerthy Suresh looked stunning in traditional sarees for the occasion. Check out these celebrities' Malayalam new year greetings:
Mohanlal resorted to his Instagram account and published a photo of himself dressed in striped trousers and a shirt as he stood with Lord Krishna to wish his followers a happy new year. He wished everyone a "Happy Vishu." Here's what Mohanlal had to say in a tweet:
Happy Vishu🌾#Vishu pic.twitter.com/wimIzu6l3Z

— Mohanlal (@Mohanlal) April 15, 2022
Meanwhile, the Aaraattu actor is hard at work on his debut directorial project, which is now in the works. It is his debut feature film as a filmmaker named Barroz: Guardian of D'Gama's Treasure, which is a fantasy adventure drama.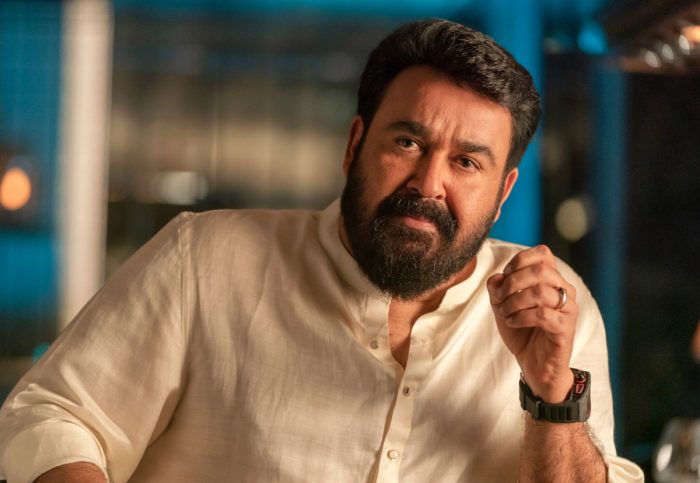 Mohanlal also has a role in the forthcoming film Monster, in which he will play Lucky Singh and which will be directed by Vysakh.
Keerthy Suresh channeled her ethnic thoughts in a stunning pastel green embroidered saree that she looked stunning in.
இனிய தமிழ் புத்தாண்டு நல்வாழ்த்துக்கள் 🙏🏽🙂 pic.twitter.com/KdxOhtSqN2

— Keerthy Suresh (@KeerthyOfficial) April 14, 2022
She is now awaiting the release of Vaashi, a Malayalam film in which she co-stars alongside Tovino Thomas, in which she will be seen. The film's production has come to a close, but an official release date has not yet been declared.
On the other hand, Malavika dressed up for the festival and celebrated in the boathouse, where she also shared pictures of the occasion with her family on Facebook.
இனிய தமிழ் புத்தாண்டு நல்வாழ்த்துக்கள் ✨

Happy Tamil New Year! ☺️✨

I hope your day was as lovely as mine 🥰

P.S Isn't my Amma the prettiest? 😍 pic.twitter.com/hfYL4Kv8rM

— malavika mohanan (@MalavikaM_) April 14, 2022
When it comes to Malavika, she is yet to announce her next project after the critical and public reception of her previous film, Maaraan, in which she co-starred with Dhanush.
இனிய தமிழ் புத்தாண்டு நல்வாழ்த்துகள்!! pic.twitter.com/Adgd6odF7o

— Suriya Sivakumar (@Suriya_offl) April 14, 2022
Kollywood's biggest star Suriya has released a unique video to greet his fans with a happy Tamil New Year. The Jai Bhim actor is spotted walking a buffalo with his friends on the streets.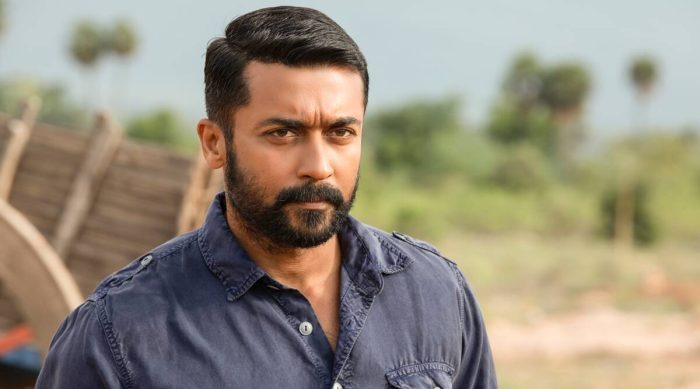 Vaadivaasal, directed by Vetrimaaran, will star Suriya in the lead role. The film is a cinematic adaptation of C S Chellappa's Tamil novel of the same name, published in 1992. The story is told following the development of the bond between a fighting bull known as a Jalikattu Kalai and an ordinary man. Suriya seems to be giving us a sneak peek at what he has planned for the future.