Mommy-to-be Alia Bhatt Satiates Her Pregnancy Cravings, Binges On A Tiramisu- Checkout!
The time of pregnancy is not easy for moms-to-be. It comes with its fair share of ups and downs. The constant mood swings, cramps, and sweet-sour cravings are some of the difficulties that expecting ladies experience. But when they hold their baby for the first time, it becomes all worthy.
Currently, Bollywood actress Alia Bhatt, who is all set to become a mother for the first time is enjoying every bit of this beautiful phase. Taking to her social media handle, Alia has shared with her fans and well-wishers how she is satisfying her pregnancy cravings. In her latest post, she put out a picture of a dessert Tiramisu kept in a book. Describing the entire scene, she revealed about enjoying the delicacy while reading her book. On the top of it, she wrote, "Tiramisu and a book. Such a gram scene.
After shocking everyone with her announcement of pregnancy just two months post her marriage with beau Ranbir Kapoor, Alia Bhatt shared the first photos of herself on her IG handle. In the ensemble of pictures, the pregnancy glow on the actress's face is evident. She is seen spotting her charming smile. Walking down some picturesque locations in London,  Alia also shared a photo of blue sky and beautiful landscapes. In the write-up, Alia penned, "Nothing a walk with yourself can't fix."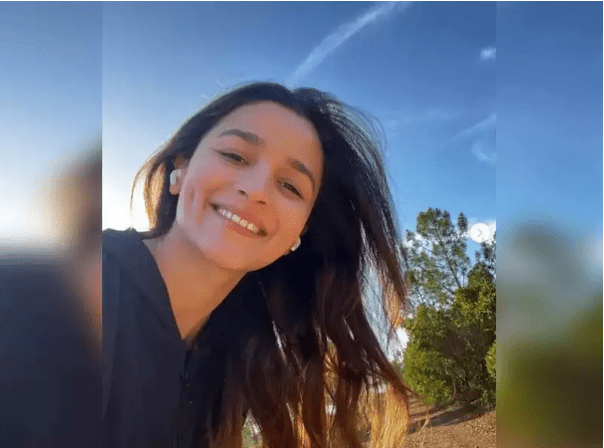 Celebrating her good news with the world, Alia shared about her embracing motherhood soon on her Instagram handle. The actress posted a picture of herself lying on a hospital bed and looking at the ultrasound image of her child-to-be on the monitor. Ranbir was seen sitting beside Alia showing his back to the camera. Alongside the snap, Alia wrote, "Our baby … coming soon."
Professionally, Alia Bhatt is shooting for her Hollywood debut Heart Of Stone in the UK. After wrapping this up, she will begin with the promotions of Ayaan Mukherjee's Brahmastra, alongside her husband Ranbir Kapoor. The fill will be Alia and Ranbir's first collaboration on-screen.