"My Dream Turned Into Reality With Bunty Aur Babli 2": Says Pankaj Tripathi- Exclusive!
Pankaj Tripathi means just name is enough. The era of his dialogue delivery has been crazy. And, lakhs of people go crazy to see his face on a screen. Actor Pankaj Tripathi, who has managed to make a special place in Hindi cinema due to his strong performance, is going to be seen in the role of a police officer in the film 'Bunty Aur Babli 2' releasing next week. In his personal life too, Pankaj has a very old relationship with the police. His stories and anecdotes have often turned into an experience for Pankaj which helps him to portray his characters on screen. But, Pankaj's first face-to-face with the police, who was a Khanti agitator in student life, was not that pleasant. He was then beaten up by the police.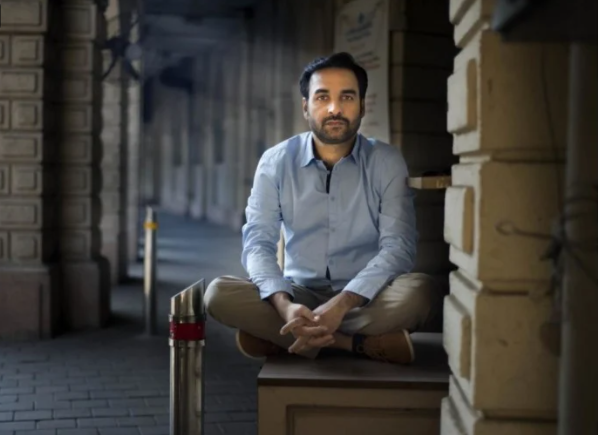 Pankaj Tripathi
Pankaj Tripathi is very pleased with the fact that his films, web series are being watched a lot. His reputation in the industry is increasing. He says, "Whatever I am, it is because of these viewers. I have been a seed that never left the soil. It took time but as soon as we got water we sprouted. This plant, which grew out of struggle, is now flourishing, so my fans and the audience of my films and web series have the biggest hand in this".
In his next film 'Bunty Aur Babli 2', Pankaj Tripathi is in the character of a cop whose looks and style are both unique. Pankaj says, "As soon as I heard this character, the first face that came to my mind was that of Mishra ji. He has been quite a cartographer-type police inspector. He kept his hair completely set and did not wear a cap on his head until a senior officer appeared in front. Something similar is also my character in the film 'Bunty Aur Babli 2′".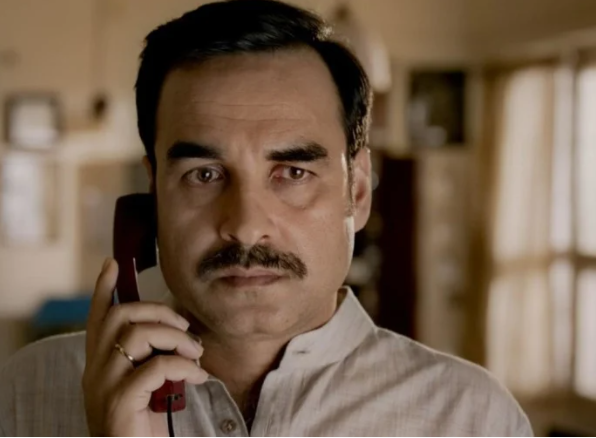 Pankaj Tripathi
Did Pankaj Tripathi ever have anything to do with the police mapping in his life? On this question, at first Pankaj Tripathi said that he did not have any special memories, but when the face-to-face talk broke out before the police, he was stunned. He started saying, "This happened in Patna during the days of student politics and this first face-to-face cannot be forgotten. All of us students were gathering at one place and were making speeches and sloganeering till then the police came there. At that time I was on the stage and seeing the police, I got more enthusiasm and I started giving speeches with double enthusiasm. I still remember the sticks used by the police that day".
Recalling the film 'Bunty Aur Babli' released in the year 2005, Pankaj says, "Then we were in Patna and we saw this film in the single screen theater there. It was a pleasure watching this film. Especially the background of the film, Banaras Fort. The railway tracks and the climate of the villages, everything was like its own in this film. And, now that we are working on its sequel, it seems like a cycle of wishes has come true".