Netizens Call Urfi Javed 'Sasti Poonam Panday'; Check Out What She Says!
Urfi Javed admitted in one of her interactions that she enjoys being a meme. The girl is an outspoken diva who doesn't give a damn about what other people think of her. She's come a long way, ignoring and ignoring all the bad in her life and living it the way she wants.
Urfi, who was sighted in town again again, was heavily mocked for her attire. She elected to wear a nude-colored cut-out body-hugging dress, and she was mocked as a result. The haters who love to criticise, notably Urfi, dubbed her the Sasti copy of Poonam Pandey. One user commented, " Sasti ponam pandey".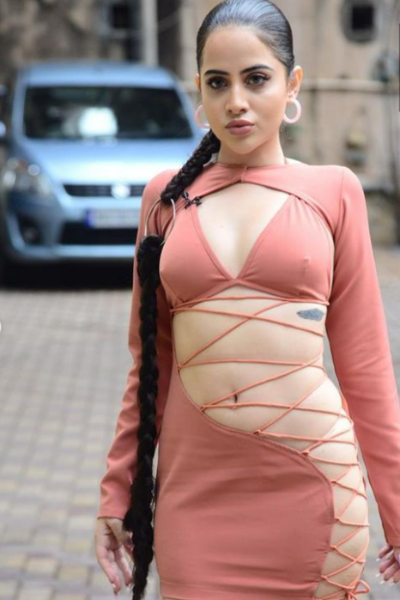 Every when being embarrassed and trolled, she had said, "To be honest, I really don't care about my image as long as I am doing what I love! In the end, everybody is going to die, and will I take my 'too good to be true' image to the grave? No right. How will it help me? On the contrary, being a badass and being myself is helping me more. Not caring about my image is working for me quite right. I am freer than any other person out there right now. Other celebrities cannot do things like I do as they are concerned about their image. I don't really care about what people think of me, I don't fret over it, and it really helps me a lot."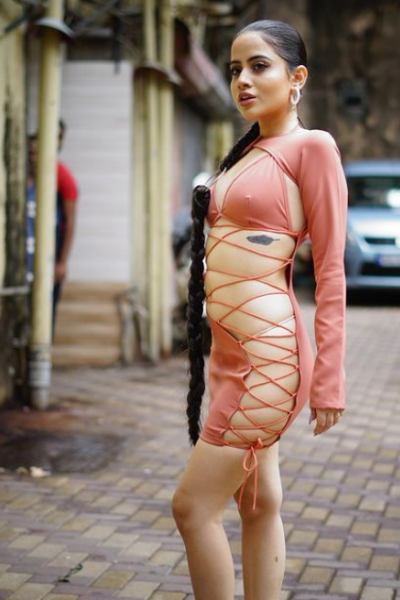 Speaking about the trolling to ETimes, Urfi had said, "I would have gone without clothes if I needed publicity. It's just who I am, and if that creates publicity then good for me." She further added, "There is so much more to me than my clothes! Why don't people talk about me as an individual? I have realized that no matter what I post, people will say things. Be it a bikini or a salwar-suit, there are nasty comments always."
"I have grown up in a conservative family in Lucknow. But even then, our clothing was never an issue. Today when I wear outfits which I love, I feel good and don't care about what people say. I get inspired from various places and then I get then I get my clothes made. Initially I used to wonder whether I was at fault for putting up something but now I don't feel that way anymore. I have grown a thick skin I think and these things don't bother me now," said Urfi.