Nisha Rawal Accuses Karan Mehra Of Not Returning Her Jewellery Post Their Fallout
A few months back, the marital dispute between TV actor Karan Mehra and his wife Nisha Rawal shocked the entire nation. The two were seen washing their dirty linen in the public. The blame game even led to the Police arrest of Karan Mehra. He was alleged by his estranged wife Nisha of beating her. The two have since then kept themselves a little away from social media and public outings.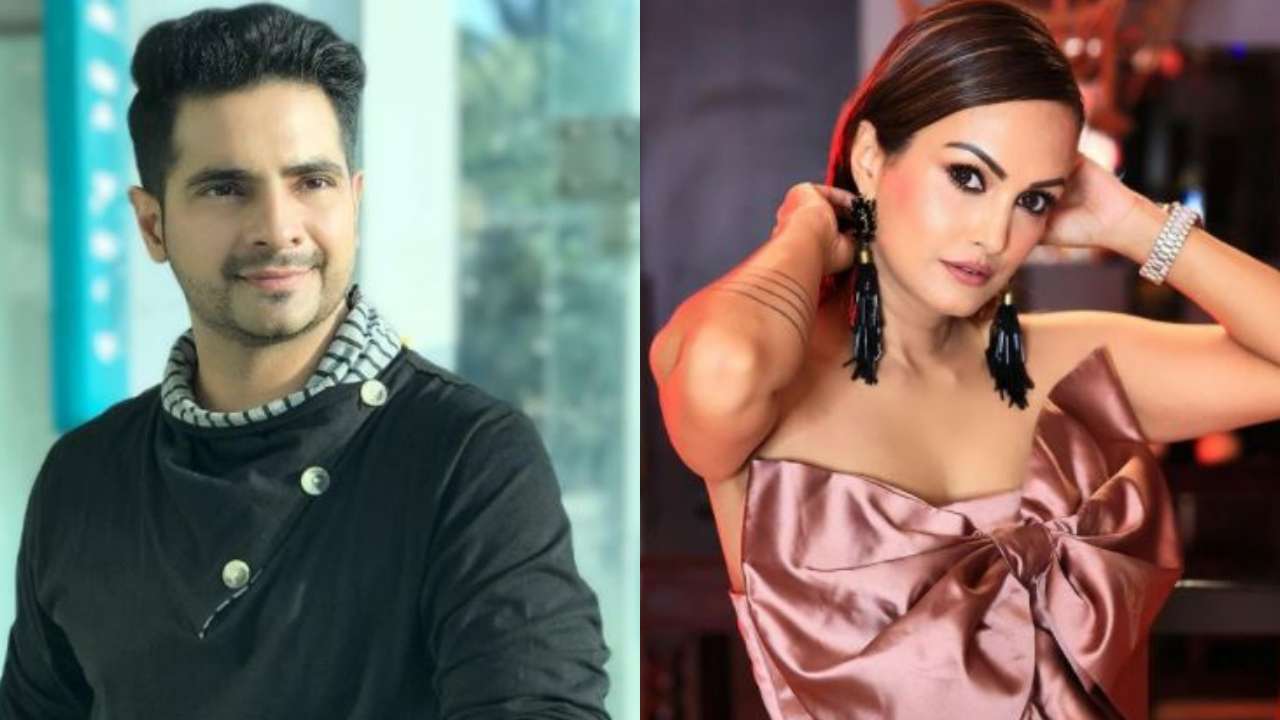 But now, Nisha in an exclusive interview has come up with some fresh accusations on the Ex-Bigg Boss contestant. She has said that he is refusing to return her jewelry and is holding back the property papers amid their ongoing divorce dispute. She also revealed that Karan hasn't called their son, Kavish in these months and didn't even consider sending him birthday gifts.
In the same interview, Nisha, who has accused her estranged husband, Karan Mehra of domestic abuse, has said that she doesn't want alimony from him, but wants to lead an independent life with sole custody of their child.
Nisha stated, "I don't want any alimony. What will he provide me with that I haven't given him? We built everything together. I started earning at a very young age and supported him throughout even before he became a part of Yeh Rishta Kya Kehlata Hai. I have done so much work and whoever I collaborated with will vouch for the fact that Karan was in charge of the commercials. He took away all my jewelry and everything I got with me during our marriage. I have asked him to return the jewelry he has disposed of because I need to start my life again. Meri mom ke property ke papers bhi uske paas pade hue hain (my mother's property papers are also with him), which I want him to return. There's nothing that I am asking for myself. I am an independent girl and will look after my child and me."
Nisha also revealed that Karan hasn't taken any initiative to speak to their son Kavish since his birthday in June. "He called just once on Kavish's birthday (June 18) on an actor's friend's number to wish him. He posted a picture of gifts he had ordered for Kavish on his birthday. I want to know why those gifts never reached our son. Let me tell you, he hasn't called Kavish even once since his birthday," she said.
For the unversed, Nisha registered a police complaint against Karan in June, after alleged domestic violence against her. According to her, Karan pushed her against a wall which caused her a head injury. She told a leading daily that she tried to save their marriage multiple times by planning staycations and even speaking to his parents, but the water went over the head when Karan admitted to having an extramarital affair.
In several interviews, Karan has countered Nisha's claims. He accused Nisha of staging the entire head injury scene. As per Karan, Nisha spat at him on the night of the alleged altercation.