People Calling Poster Of Annu Kapoor's Film 'Hum Do Hamare Barah', "Islamophobic", Read To Know Why!!
The poster of Annu Kapoor's film 'Hum Do Hamare Barah' has been released recently. The subject of the film is based on population explosion. Now a ruckus has started on social media regarding this. There is an objection to the particular community that confusion is being spread in the society regarding them. Seeing the controversy growing, the director of the film Kamal Chandra has given a clarification on this. He says that this film has not been made to malign the image of any particular community.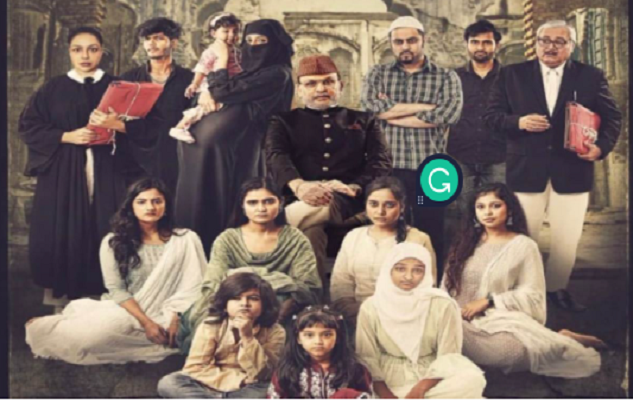 Hum Do Hamare Barah's Poster
Annu Kapoor is playing the lead role in 'Hum Do Hamare Barah'. In the post of the film, he is surrounded by many children, a pregnant woman is standing next to him on one side and a lawyer on the other. Reacting to this controversial post, journalist Rana Ayyub wrote on his Twitter account – 'How does the Censor Board allow such a film, which depicts Muslims as the cause of population explosion and continues to promote attacks on the community? Huh. It is completely Islamophobic to write 'Hum Do Hamare Barah' by putting a picture of a Muslim family like this'.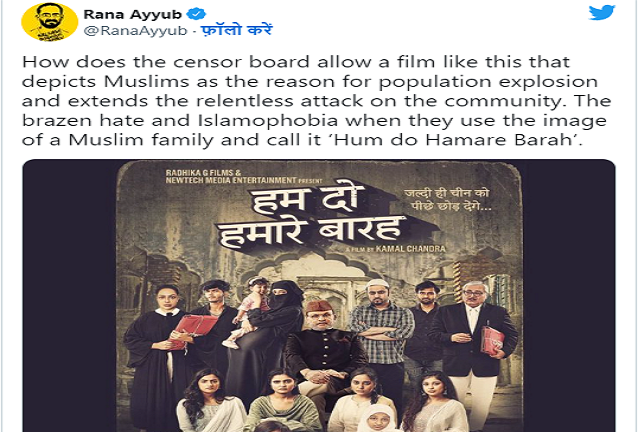 Journalist's Post
While sharing the poster of the film, it was written in the caption 'Soon we will leave China behind'. There has been a lot of uproar on social media regarding this post. Seeing the matter increasing, now the director of the film has also given clarification on this. According to the report of E-Times, Kamal Chandra said, "The poster of our film is not objectionable at all. You just need to see it from the right perspective. We are not hurting the sentiments of any community, nor are we targeting anyone. When you watch the film, you will also feel that a film can be made on sensitive issues without hurting anyone".