"Rekha Is Just A Time Pass For Me", Said Jitendra While Dating Rekha, Know The Secrets Of Jitendra; Deets Inside!
Actor Jitendra, who is known as the first chocolate boy of the Bollywood industry, is celebrating his 80th birthday today. He was born on 7 April 1942 in the city of Amritsar. Jitendra is known as the 'Jumping Jack' of Bollywood. He has acted in more than 200 films in his whole acting career and around 121 of his films have been a hit at the box office. It can be guessed from the number of his films that Jitendra's career has been very good.
Jitendra used to be in discussions sometimes because of his brilliant work as well as for his personal life. He got married to Shobha Kapoor in the year 1974. But his name has also been associated with many actresses. It is claimed that he has dated multiple actresses of Bollywood.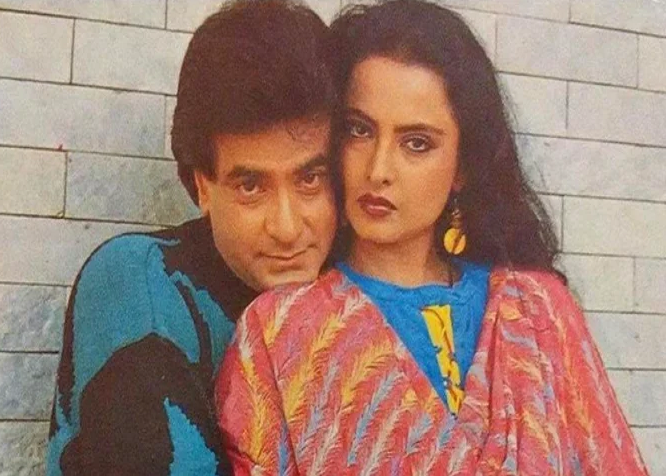 Rekha
Rekha:
Rekha and Jitendra have worked together in many hit films of Bollywood. Their fans loved this pair very much. It is claimed that the closeness between Rekha and Jitendra started growing during the shooting of their film 'Ek Bechara'. However, those days Jitendra was dating his wife Shobha Kapoor. Jitendra got many films because of Rekha only. According to the reports, Jitendra had called Rekha a 'time pass' in front of a junior artist in a film, only after which Rekha ended all relations with Jitendra.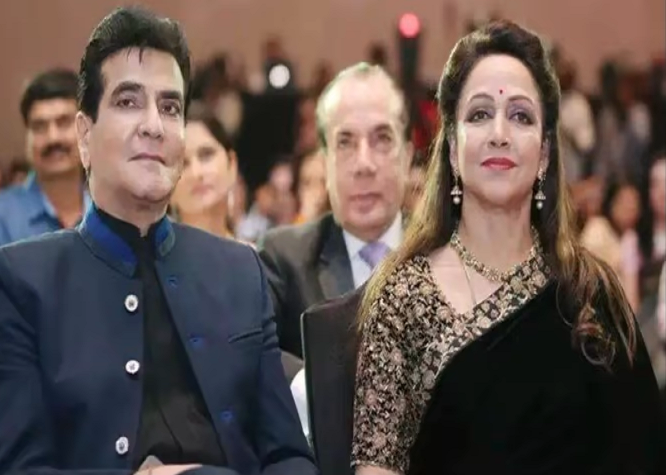 Hema Malini
Hema Malini:
After Rekha now Hema Malini entered Jitendra's life. The love of both of them flourished in such a way that both of them had decided to get married. It is also claimed that Hema and Jitendra had reached a temple in Madras to get married. But Dharmendra did want this to happen. Dharmendra had reached the location of Hema and Jitendra's wedding with Shobha Kapoor, only after which Hema and Jitendra's relationship ended. And Hema had refused to do this marriage.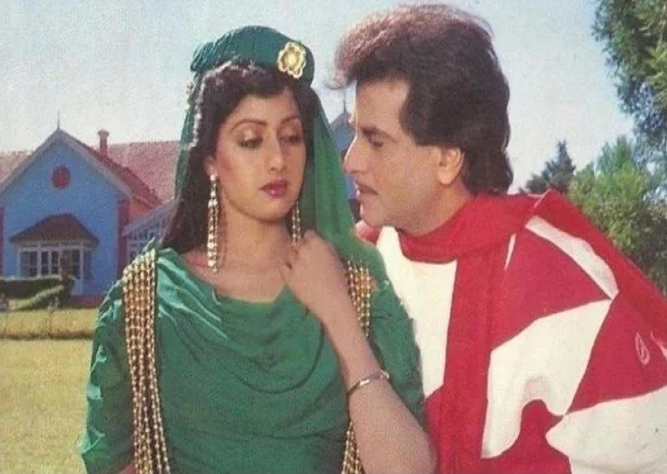 Sridevi
Sridevi:
After Hema Malini, Jitendra's name was also linked with late Sridevi. Both have worked together in many films for example 'Himmatwala', 'Jani Dost', 'Justice Chaudhary'. It is also claimed that during the shooting of their film 'Himmatwala' that released in the year 1983, the closeness between Jitendra and Sridevi started increasing. In those days, the news of their relationship was in the Bollywood. By that time Jitendra got married to Shobha Kapoor, due to which Shobha Kapoor also used to be upset because of this. It is claimed that once Shobha had even invited Sridevi for dinner at their place. And after this meeting itself, Sridevi broke all relations with Jitendra.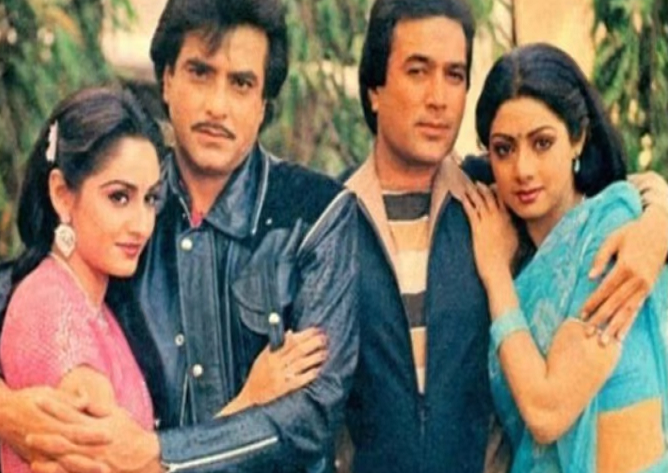 Jaya Prada
Jaya Prada:
Jitendra's name was also associated with Jaya Prada once. And many reports have claimed that Jitendra and Jayaprada's relationship was very special. The two had dated each other for some time and then they parted their ways. The two have even worked in many hit films like 'Swarg Se Sundar', 'Sanjog', 'Lok Parlok', 'Aisa Pyaar Kahan'.