Rupali Ganguly Shows Off Her Bridal Ensemble As She Prepares For Maan's Wedding; SEE PIC!
Anupamaa has dominated the TRP ranking for the past two years. This renowned daytime drama is one of the most popular shows among viewers. Anupamaa stars Rupali Ganguly, Sudhanshu Pandey, and Gaurav Khanna in prominent roles, and the plot of this family drama has elicited a strong response from the public. The Shah family and the Kapadias are preparing to celebrate the wedding of their cherished couple Anupama and Anuj.
The connection between Rupali Ganguly, who plays Anupama, and Gaurav Khanna, who plays Anuj, has the crowd swooning. The show's current narrative revolves around Anuj and Anupamaa's wedding.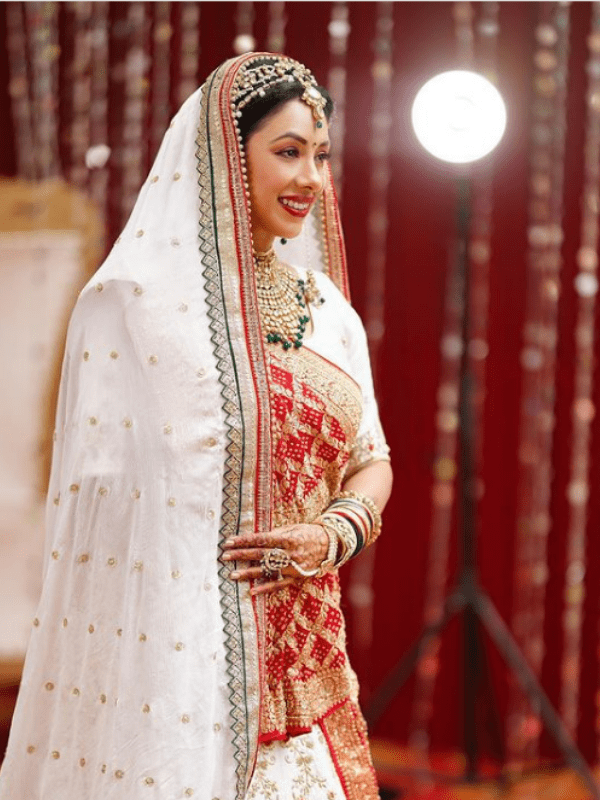 Rupali Ganguly showed her bridal attire on her Instagram account today as she prepares for her wedding on the show. Rupali chose a brilliant white lehenga and draped a bandhani red dupatta with a large border over it, instead of the conventional heavy wedding lehengas. She looked stunning and accented her clothing with a thick necklace, matching earrings, and matching bangles that completed her ensemble perfectly. She completed her bridal outfit with a matha patti, a nath, and a Kamar patta. Sharing these pictures, Rupali captioned, "Anupamaa Here comes the bride".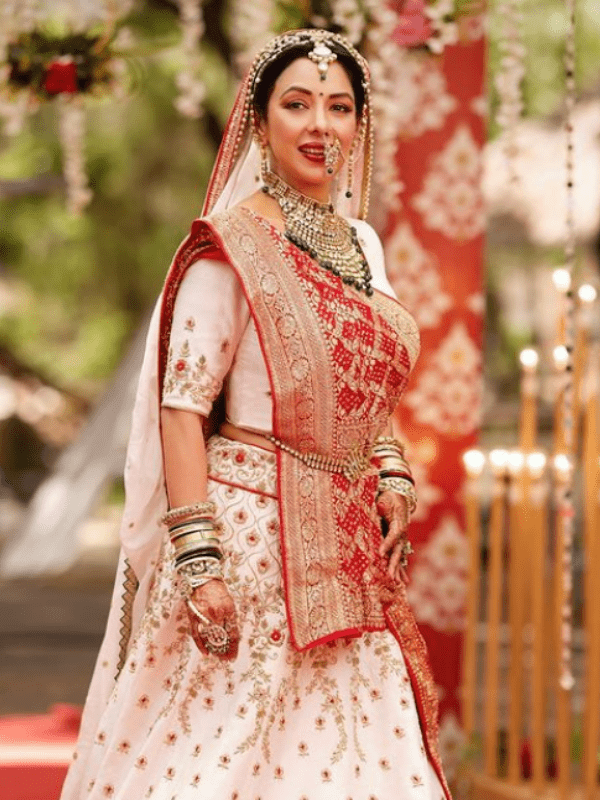 Gaurav Khanna debuted his royal groom look the day before, sporting a crimson all-overwork sherwani and matching red stole. It was worn with white jammies and maroon shoes. Gaurav was also wearing a beaded necklace and a green turban.
Anupamaa is a Hindi-language television drama series set in India. Anupamaa, a Gujarati housewife, mother, and daughter-in-law, is the protagonist of the show. She is a family-oriented and selfless individual. She is constantly insulted for being an ordinary housewife with inadequate education and degree. Anupamaa, who sacrifices her aspirations and aims to raise her family, is disappointed when she receives little recognition for her efforts and struggles. She then makes the decision to live life on her own terms.