Selena Gomez, Hailey Bieber's Feud Comes To An End As They Follow Each Other On Instagram; Details Inside!
Hailey Bieber took to her official Instagram account to thank Selena Gomez for defending her in the face of social media backlash.
Selena Gomez, a popular American actress-singer, and Hailey Bieber, a model-social media star, have been feuding online for quite some time.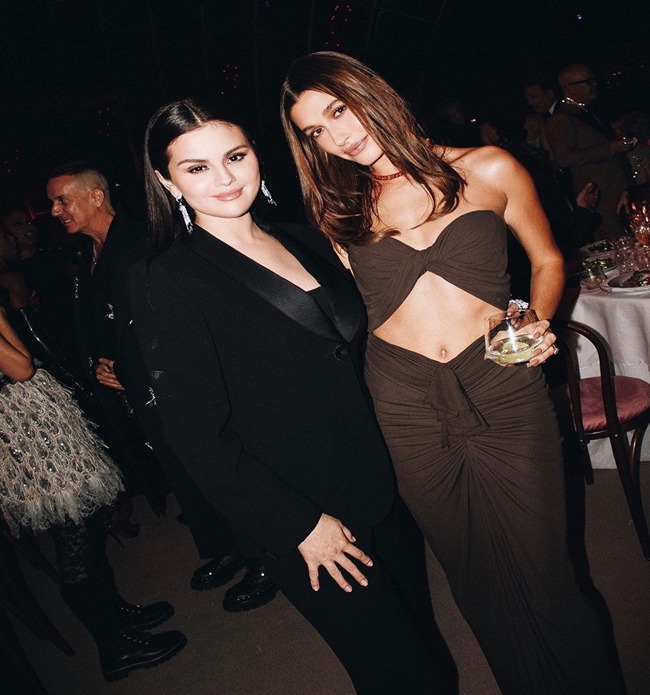 In the end, netizens, particularly Selena's and Hailey's respective fans, pitted the former against Hailey, now married to Selena's former boyfriend Justin Bieber. This sparked a massive social media backlash, with the Hailey Bieber being brutally attacked online in recent weeks by the actress-fans singer's and netizens for her remarks.
Hailey Bieber expresses gratitude to Selena Gomez for defending her.
Selena Gomez recently took to Instagram to speak out against the social media bullying directed at Hailey Bieber. After Selena extended an olive branch, Hailey took to Instagram to thank the actress-singer for defending her and speaking out during these 'very difficult' times.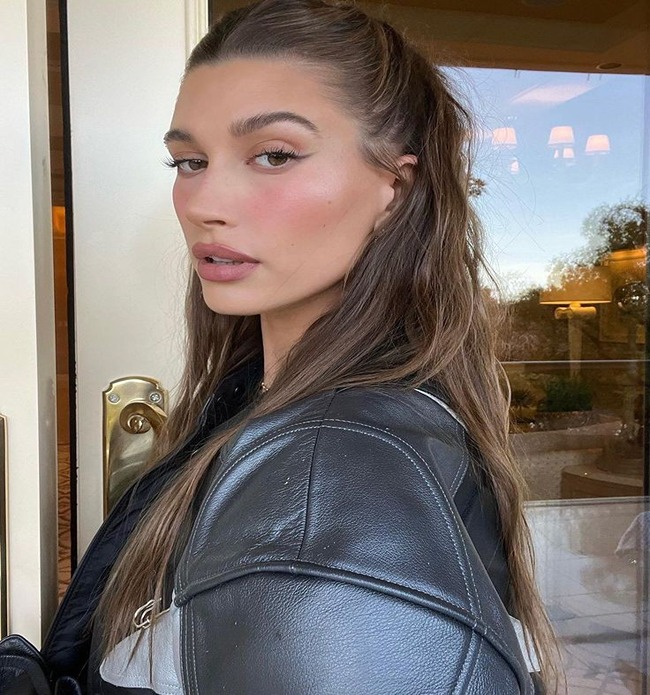 "I want to thank Selena for speaking out, as her and I have been discussing how to move past this ongoing narrative between her and I for the last few weeks," Hailey Bieber posted on Instagram.
"This has been a difficult time for everyone involved, and millions have witnessed hatred surrounding this issue, which has been extremely harmful."
"While social media is a fantastic resource for connecting and building community, incidents like this only serve to further divide rather than bring people together. Things can always be taken out of context or built differently than intended," she added.
See below Hailey Bieber's Instagram Story: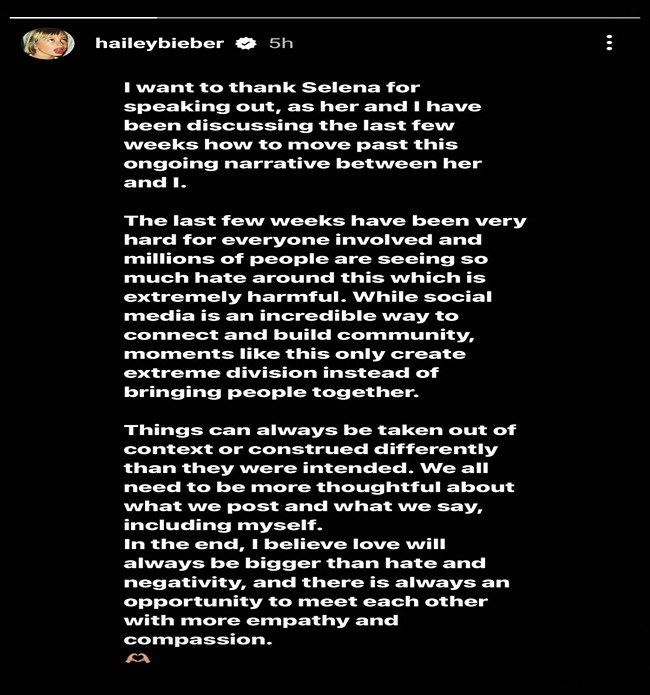 Hailey and Selena follow each other on Instagram.
Fans and followers were surprised when Hailey Bieber and Selena Gomez began following one another on Instagram after Hailey expressed her gratitude to Selena.
This incident is intended to put an end to the Selena Gomez and Hailey Bieber's feud.
Selena Gomez's Instagram Story made similar points to Hailey
The American singer, who has long advocated for peace and kindness, recently took to her official Instagram account to express her dismay at the harsh social media attack on Hailey Bieber.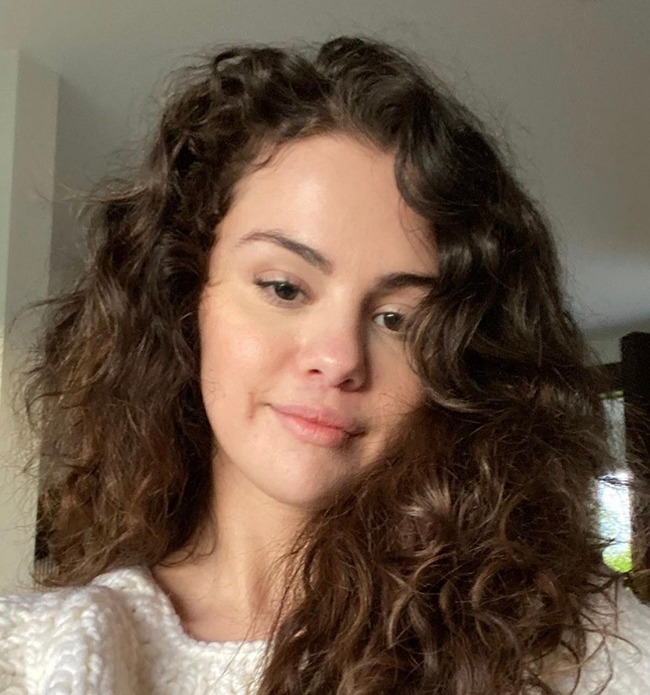 This is not what I stand for. No one should have to face hatred or bullying. I've always advocated for kindness and would like for all of this to stop "reads her Instagram story.