Shah Rukh Khan, the Badshah of Bollywood, turned 58 yesterday and celebrated his birthday privately with no media or paparazzi. Several celebrities like Kareena Kapoor, Karisma Kapoor, Amrita Arora, and more attended the party to wish the King of Bollywood.
The Dunki star, Shah Rukh Khan, had a lavish yet private birthday with his family, friends, and colleagues from Bollywood on Thursday night. If you are surprised by the lack of pictures flooding social media, it's because the paparazzi were not invited/allowed at the party.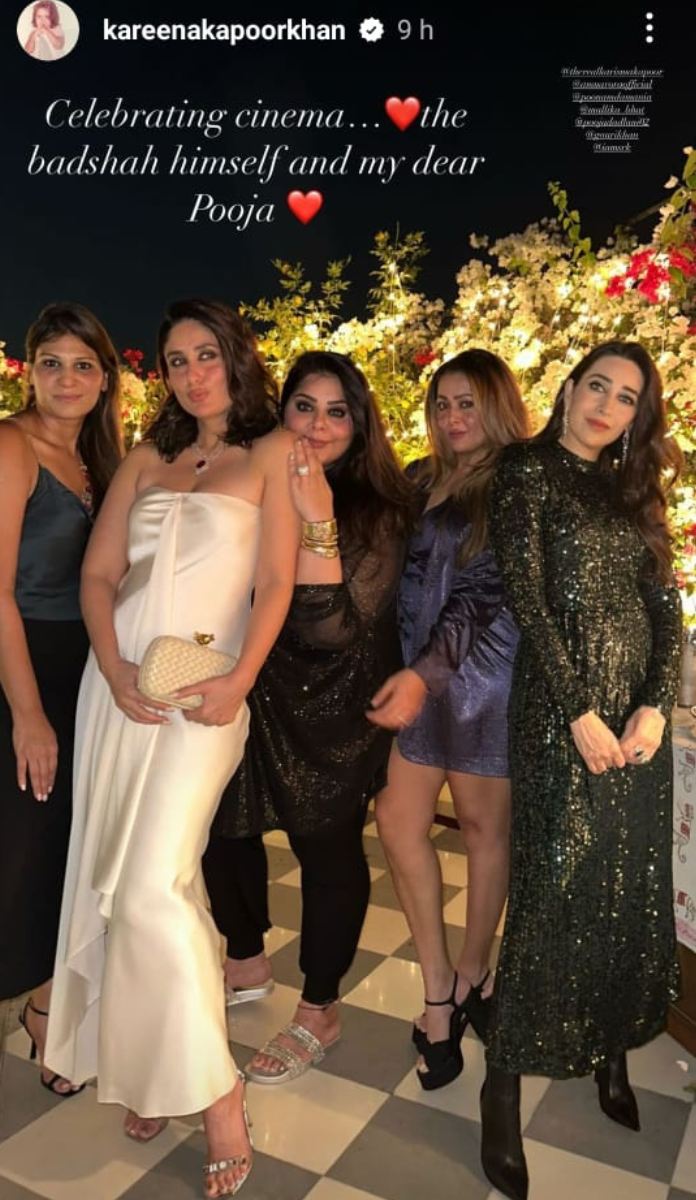 But we owe our thanks to the Kapoor sisters for at least giving us a glimpse of the event. Both Kareena and Karisma Kapoor posted snaps of themselves with other celebrities. Kareena Kapoor looks stunning in her off-shoulder white satin dress. The minimal makeup, classy pendant, and open hair made her even more beautiful. On the other hand, Karisma Kapoor looks elegant in a long-sleeved green sequin dress.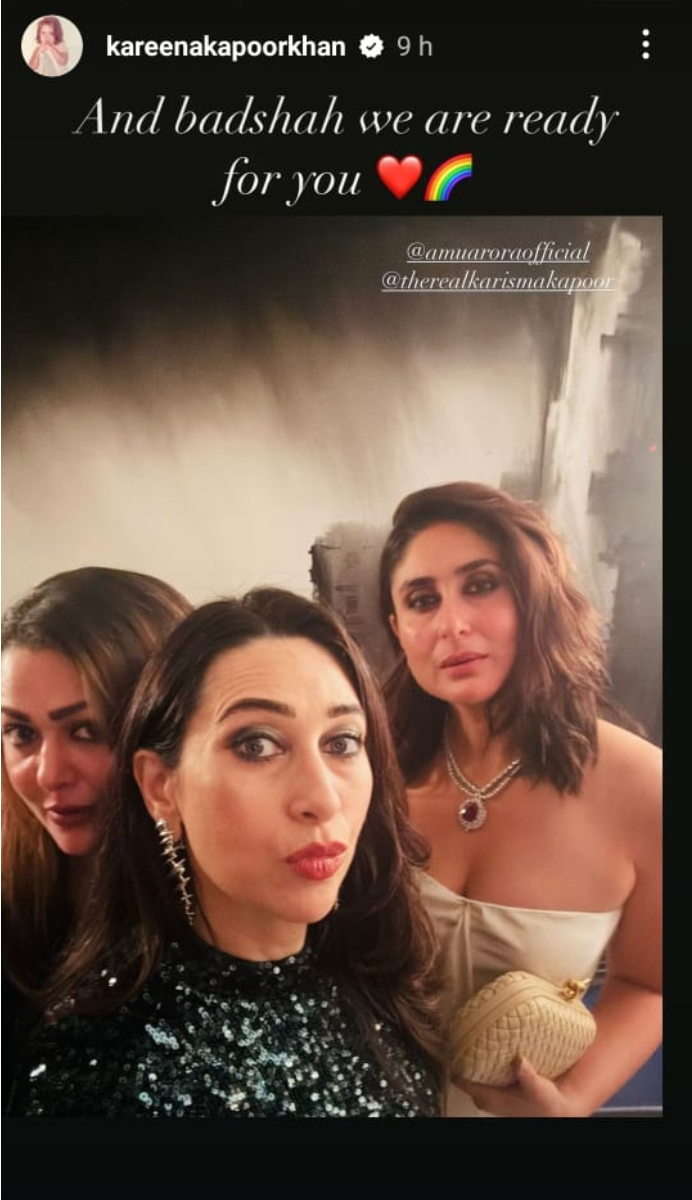 For us, SRK-ians, the birthday of our beloved King Khan is a festive occasion. Like every year, Shah Rukh Khan showed up at the balcony of Mannat to wave to his fans, keeping his promise. And like every year, thousands of people stand outside Mannat just to get a glimpse of the global icon, King Khan. With two super-duper hits under his belt this year, Pathan and Jawan, the actor is all set for a hattrick with Dunki, which releases on December 21, 2023.
After greeting his fans, SRK took to X (formerly known as Twitter) and wrote a heartwarming note. He posted – "It's unbelievable that so many of you come & wish me late at night. I am but a mere actor. Nothing makes me happier, than, the fact that I can entertain u a bit. I live in a dream of your love. Thank you for allowing me to entertain you all. C you in the morning…on the screen and off it."