Shamita Shetty Facing Mental Issues After Big Boss, Has To Undergo Treatment!
Actress Shamita Shetty made a lot of headlines while being a part of 'Bigg Boss'. But due to this show, she has to suffer a lot. After becoming a part of this house, she has become so anxious that now she has to resort to therapy. Shamita Shetty herself has revealed this during a recent interview.
Shamita Shetty
Recently, Shamita Shetty opened up about the damage to her mental health after being a part of 'Bigg Boss 15'. She said that nowadays she is taking therapy. Let me tell you that Shamita Shetty was a part of 'Bigg Boss OTT'. Shortly after that, she appeared as a participant in 'Bigg Boss 15'. During the interview, Shamita said that her level of anxiety in the Bigg Boss house has increased a lot and she is still battling it.
Shamita said, 'So far my life is not completely back on track. You can understand what I am trying to say. The interesting thing is that I didn't even realize it. My birthday was about to come in a few days, I had to see many people around me, but actually, I wanted to run away from there.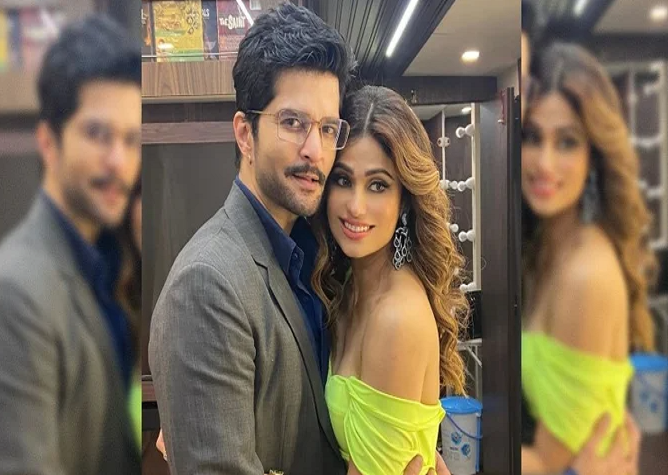 Shamita Shetty
Shamita termed the Bigg Boss show emotionally 'toxic'. She said that once you come to Bigg Boss house, it takes time for you to return to normal life again. She said that my anxiety level inside the house had increased very much. I already had an anxiety problem. Now I have to deal with it. For this, I am taking therapy. The biggest thing that I know is that this phase of life is temporary. She told that meditation has helped her a lot.
Let us inform you that earlier Shamita Shetty was a part of Bigg Boss 3, but she left the show midway to attend the wedding of her sister Shilpa Shetty and Raj Kundra. Along with 'Bigg Boss 15', she was also one of the top 5 contestants in 'Bigg Boss OTT'. In this show, she met Rakesh Bapat. Both are dating each other.