ShaRa Fans Go Gaga Over Shamita And Raqesh's Chemistry; Video Of Two Sharing A Laugh Goes Viral
The house of Bigg Boss has been a blessing for many of its contestants. Some have earned a lifetime of fame from it, while some have found their soulmate on the show. Many celebs who had stepped into Bigg Boss house have come out as a couple and the same happened recently on the very first season on Bigg Boss OTT. Shamita Shetty and Raqesh Bapat entered the controversial house as a connection and soon developed a soft corner for each other. Though the two have admitted that there's something more than friendship between them, they are taking their time to know each other well.
Since the two have stepped out from BB OTT house, both Shamita Shetty and Raqesh Bapat, known popularly as ShaRa has become one of the most trending couples in the town. As promised in the show, the two recently met over a romantic dinner date. The outing of ShaRa grabbed many eyeballs along with a lot of media attention. Soon after, the duo was seen visiting Salon together. There also, the impeccable chemistry between Shetty and Bapat was on point as they posed for paps. The video of Raqesh whispering a joke in Shamita's ear and her bursting into laughter went viral on the internet in no time. Adding to the list is another video now that is breaking on social media.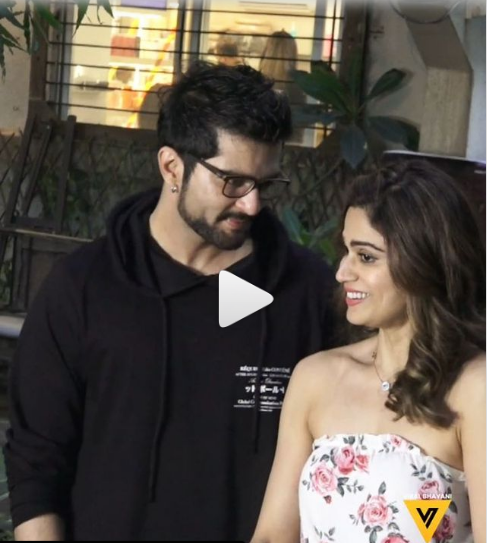 Shamita and Raqesh went live for their fans on Sunday. In the recorded live video, they both can be seen blushing and smiling as they take this selfie video. It seems like Raqesh had said something funny in Shamita's ears, which made her laugh so hard.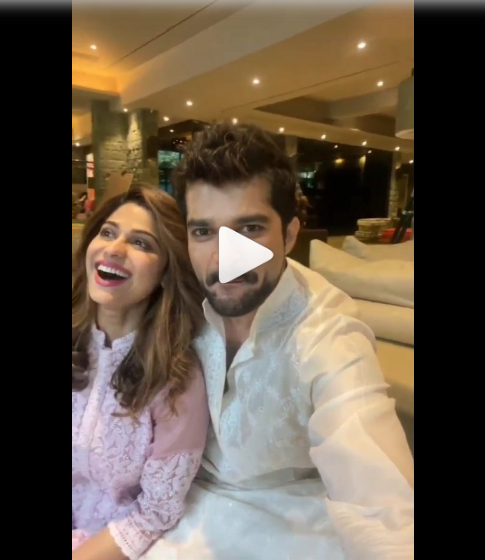 Raqesh was looking dapper in white Kurta Pyjamas. On the other hand, Shamita was complementing Raqesh in a gorgeous pink and white-colored suit. Fans poured their love for the couple after the video was posted on social media. One commented, "We love ShaRa," another wrote, "U both look so so adorable #shara."
Khiladi Kumar's Daughter Turns 9 Years Old And Here's What Akshay Has To Say About Her Cutie!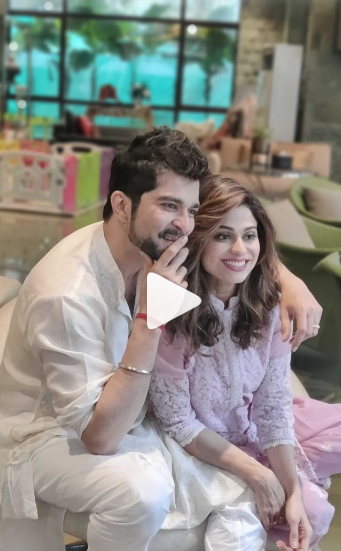 Raqesh and Shamita have also sort of verified their relationship by giving some glimpses of their togetherness. Raqesh posted a picture of themselves from their dinner date. In the photo, the two were holding each other's hands on the dinner table. Raqesh wrote on the picture, "U and I," with the hashtag 'ShaRa' followed by the red heart emoji.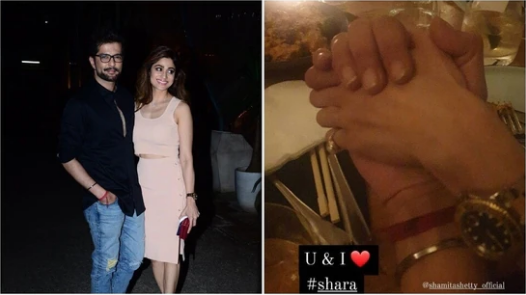 For the unknown, Shamita will be entering Salman's Bigg Boss 15 soon. As for Raqesh, it is yet to be confirmed whether the 42-year-old will participate in the upcoming season of the show or not.