Sharmila Tagore Shares Her Thoughts About Working With Kareena Kapoor Khan- Checkout!
Sharmila Tagore was one of the most popular, beautiful, and timeless actresses of her day. She appeared in several films, and her admirers are always eager to see her on the big screen. Sharmila will return to the big screen after 12 years with Gulmohar, an Amol Palekar film starring Manoj Bajpayee, Suraj Sharma of Life of Pi fame, and Simran Rishi Bagga. Fans have been waiting for the day when these two beauties will cooperate on a project and work together since Kareena Kapoor Khan became her daughter-in-law. The veteran actress discussed this in a recent interview.
Whether asked when she will collaborate with Kareena Kapoor Khan, Sharmila Tagore told The Times Of India that she prefers it if it happens spontaneously rather than being forced. Sharmila also stated that the crowd is a bit crazy and that at the end of the day, they want to witness a well-made picture. She mentioned that Kareena was working on a 'lovely film' (Laal Singh Chaddha). "I'm very happy about that because this is the first shoot happening after the lockdown and Saif has just finished another film. So, we are all a family of working actors, and we all enjoy our work," she said.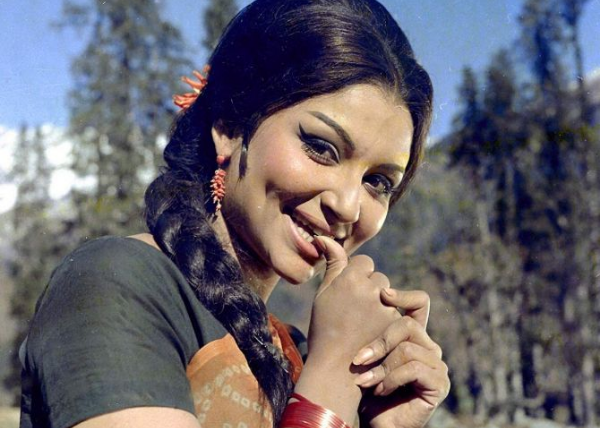 Sharmila was last seen in Deepika Padukone and Imran Khan's 2010 film Break Ke Baad. Talking about her comeback, the actress said: "After a considerable gap, I am very happy to be in the familiar and well-loved ambiance of a film set."
The Amar Prem celebrity also said she 'almost immediately' knew that she wants to be part of Gulmohar after realizing the storyline of the 'heartwarming and beautifully written story.' She also described it as a multi-layered and engrossing family story. Sharmila is confident that the public would enjoy seeing it at home with their loved ones.