Sherlyn Chopra Files FIR Against Raj Kundra And Shilpa Shetty, Alleging Sexual Harassment And Cheating
Sherlyn Chopra has once again accused Raj Kundra and regarding the same thing, she has filed a complaint against Raj Kundra and Shilpa Shetty Kundra for cheating and mental harassment in the police station. Sherlyn said- I have lodged an FIR against Raj Kundra for sexual harassment, cheating, and threatening. Sherlyn had shot three videos for Raj Kundra's JL Stream company, but she did not get the money as promised. Sherlyn Chopra has shared a video on Twitter. In which she is seen interacting with the media. While captioning this video, she wrote – Today I along with my legal team reached Juhu police station to file a complaint against Raj Kundra and Shilpa Shetty.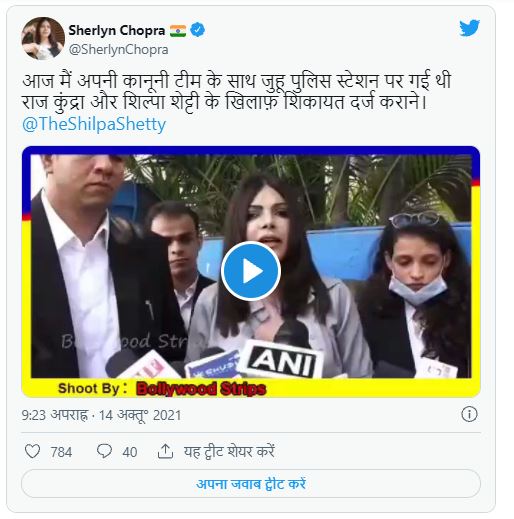 Sherlyn is seen saying in her statement that- You get girls to show their bodies and then why don't you clear their payments, why cheat them? Why do you make them wear hats? Is this your ethical business? Sherlyn says in her statement- If you want to become a businessman then go learn how Tatas do business. Do it with ethics. Those who make promises, keep them. What do you do? You go to the artist's house and sexually assault them. Threatening the underworld. And threaten to throw him out of the film industry. I'm not going to be scared anymore. Sherlyn told that the issue here is not of payment, but the atmosphere of fear that has been created, she cannot live in it anymore and in the last few months, Sherlyn has accused Raj Kudra many times of Raj Kundra. Sherlyn says that Raj Kundra had brought her to the adult industry.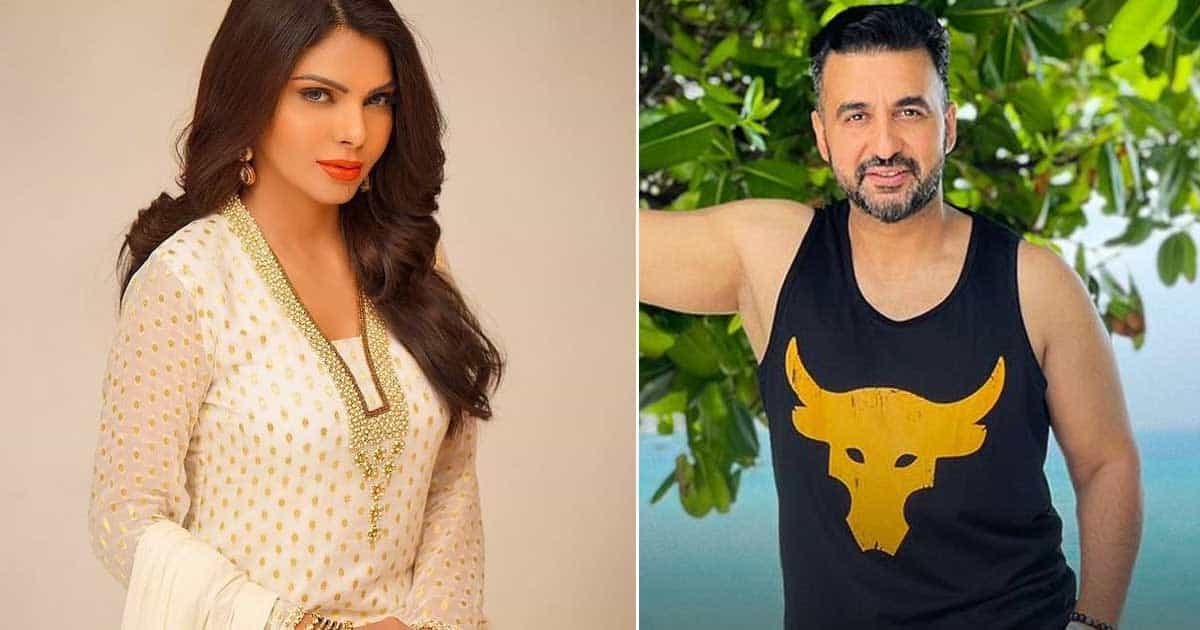 Sherlyn Chopra had accused Raj saying that Raj tried to force her into his house. She has also filed an FIR against Raj Kundra in April 2021 alleging sexual abuse. Sherlyn said that Raj Kundra had reached her house on 27 March 2019 without informing her after the business meeting. Sherlyn alleged that Raj started forcing her, while she kept refusing to do so. Let us tell you that Sherlyn had contracted with Raj Kundra. Sherlyn has worked for many projects of Raj Kundra for which she was paid a hefty fee but during an investigation, it was found that Sherlyn used to earn around 30 lakh rupees from one project and she did 15 to 20 projects for Kundra.