Taylor Swift and Travis Kelce appear to be the perfect couple in a new photo of her planting a kiss on his cheek. Their romance is heating up, and it is causing social media meltdowns. Keep reading!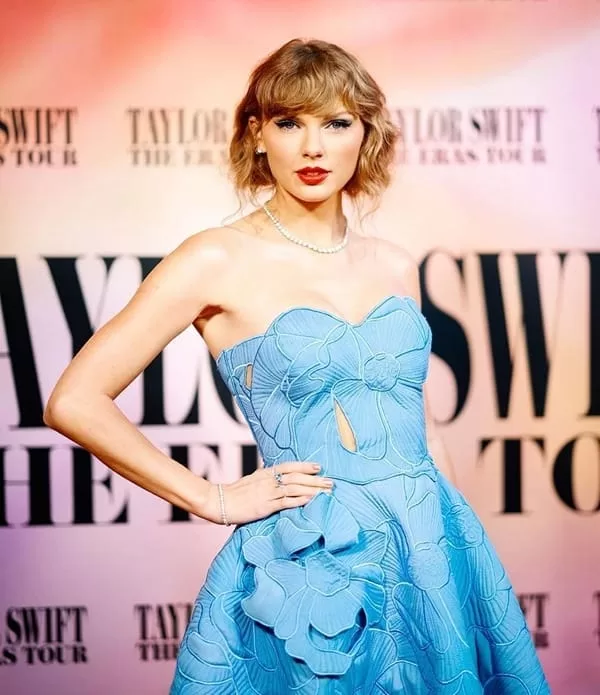 Taylor Swift and football player Travis Kelce are the cutest couple in town, and their latest photo proves it. A new photo of them has emerged on social media, showing Taylor planting a sweet kiss on Travis' cheek. Taylor was photographed in a VIP box after a Chiefs game, where she was seen supporting Kelce. Interestingly, Kelce has been performing exceptionally well since dating Swift, prompting some to speculate that she may be his lucky charm.
Taylor Swift And Travis Kelce Seal Their Apparent Romance With A Kiss On The Cheek
This celebrity couple, who have been the talk of the town for the past month, took their love affair to new heights while spending quality time with their friends, without shying away from a little PDA.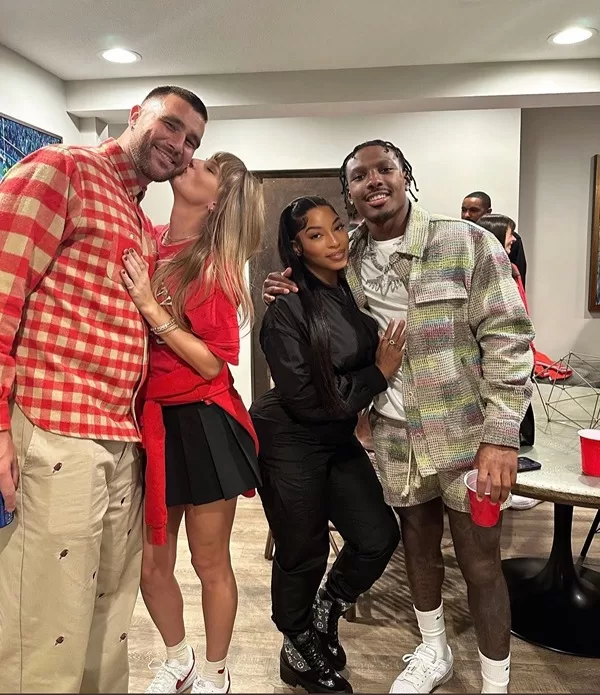 Taylor Swift was photographed kissing NFL star Travis Kelce on the cheek after the Kansas City Chiefs defeated the Los Angeles Chargers on Sunday. This occurred at the post-game gathering, where they were joined by Kelce's teammate Mercole Hardman and his partner, Chariah Gordon. Gordon shared a series of photos from the post-game celebration, including one of Swift kissing Kelce.
Although the two have been seen indulging in PDA on numerous occasions, this is the first time they voluntarily puckered up for a photo. Travis Kelce can not stop smiling when he is near Taylor Swift.
In the photo, they are both dressed in red. She is dressed in a red T-shirt and black pleated skirt, while he is dressed in a red checkered T- shirt and beige trousers. Taylor kissed Travis on the lips as he smiled for the camera. The adorable moment, which was the most intimate fans had ever seen them get, elicited a flood of reactions online.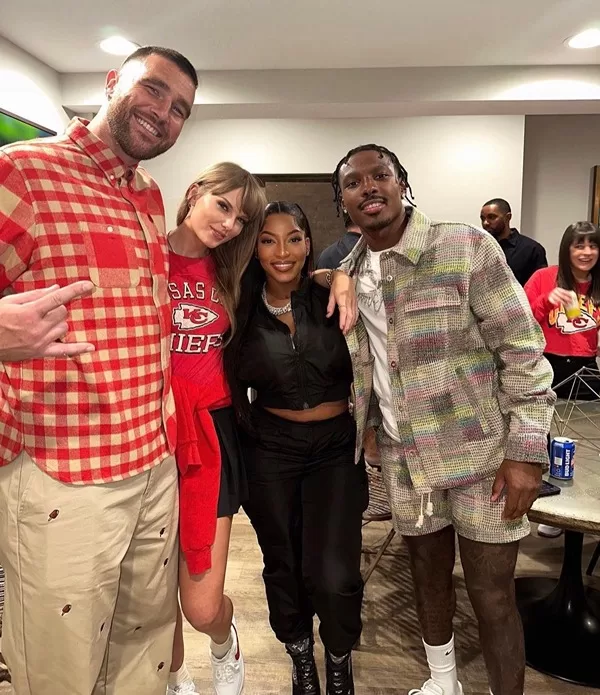 Taylor Swift also wore an 87 jersey number bracelet for Travis to Sunday's Kansas City Chiefs game at Arrowhead Stadium. She was seen laughing and applauding in a VIP box while wearing a lovely friendship bracelet with the tight end's jersey number '87' in between two hearts.
Taylor Swift And Travis Kelce Relationship 
The Grammy-winning artist and the NFL player, both 34, already have a friendship bracelet connection. Kelce blew his chance with Swift when he tried to give her his phone number during her Eras Tour concert in July.
Aside from friendship bracelets, their relationship has received a lot of attention since Swift's first performance on September 24 at Arrowhead Stadium. The Blank Space singer was spotted cheering on her rumoured boyfriend with his mother.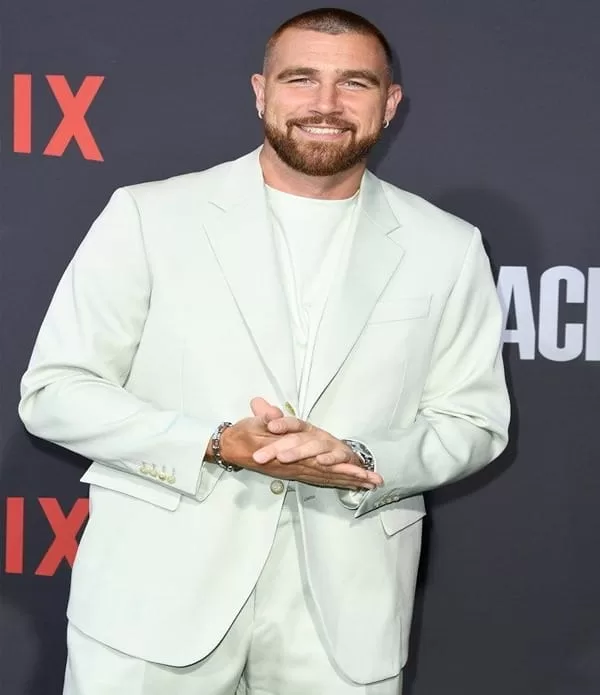 In recent weeks, the two had several PDA-filled dates in Kansas City and New York City, including sleepovers at Travis' house and Swift's New York flat. They were seen holding hands in New York City last week before their surprise appearance on Saturday Night Live.