The Car Driver Misbehaved With Soha Ali Khan & Kunal Khemu, The Actor Wrote This Post Tagging Mumbai Police
Kunal Khemu was going to have breakfast with his family and neighbour on Sunday morning. Meanwhile, the Lamborghini driver misbehaved with him. Now he has shared this whole incident on Instagram. On Sunday morning Kunal Khemu with his wife Soha Ali Khan's daughter Inaya, neighbour, we're going somewhere for breakfast with their two children. During this time this accident happened to them. Kunal Khemu has narrated this entire incident on Instagram. He has written that this driver had put everyone's safety at risk because of his misbehavior. Kunal Khemu has also shared the pictures. A white-colored Lamborghini can be seen in the pictures. Kunal Khemu has also tagged his ordeal to Mumbai Police.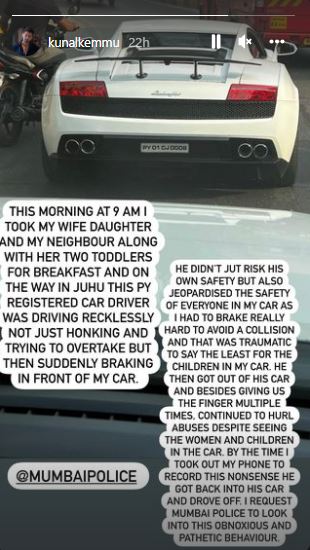 Kunal Khemu has written, 'Today at 9:00 am I was going for breakfast with my wife, child and my neighbor. The driver of this car in Juhu was driving in a very rash manner. He overtook me and came forward and then suddenly brakes were applied in front of my car. Due to this, the safety of all of us was put at risk. I had to hit the brakes immediately so that the accident did not happen. It was like a shock to all of us. Kunal Khemu further said, 'I also had children in my car. He got down from the car and started abusing me. He also abused me, while he was seeing that there are women and children in the car. When I did this whole incident on my mobile when he wanted to shoot, he got into the car and left. I want an inquiry from the Mumbai Police.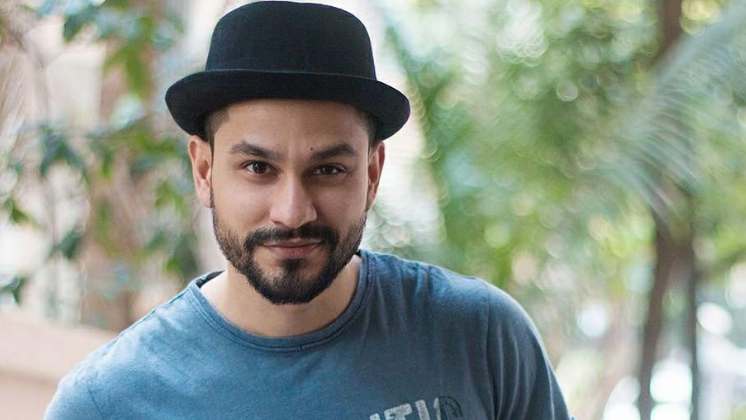 Talking about Kunal's career, he was last seen working in the 2020 film Lootcase. Rasika Dugal, Vijay Raaz, Ranvir Shorey, and Gajraj Rao played the lead roles with him in this film. The film was highly appreciated by the audience. Talking about Kunal's upcoming films, he is working in Kanjoos Makkhichoos and Malang 2.