'The OG Ladykiller': Arjun Kapoor Shares Fan's Post Featuring His Throwback Pics
As he began filming for his new film The Lady Killer, actor Arjun Kapoor shared a fan's post containing his past photos. Arjun took to Instagram Stories to share a picture collage of himself from his pre-debut days. Arjun had long hair and wore spectacles in the images, and he was clothed in various styles.
"The OG ladykiller," Arjun captioned the photo. The actor, who is presently filming The Lady Killer in Himachal Pradesh, has been giving fans sneak peeks from various places. On his way to Koksar from Manali on Sunday, he shared a video. Arjun's view, captured from a moving car, was of a cloudy sky and a road between mountains. Koksar was the site he geotagged.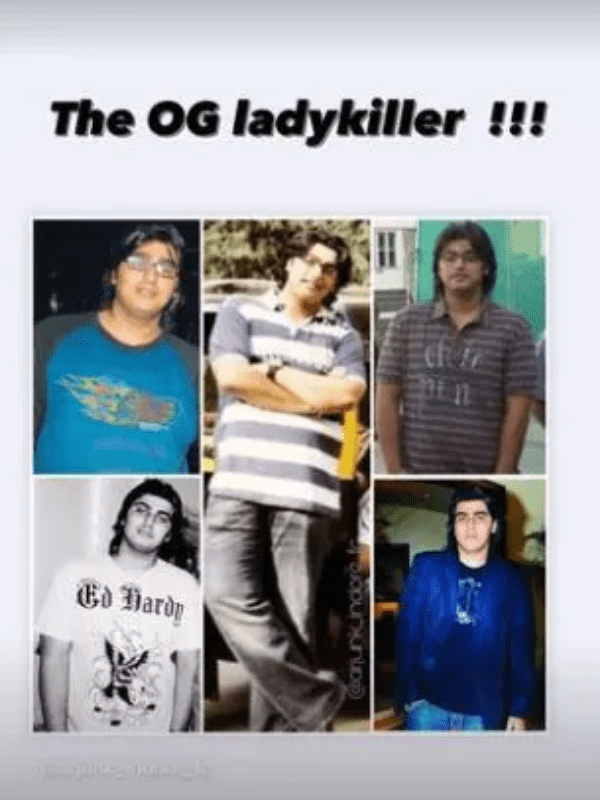 He had previously tweeted a photo of himself and his co-star Bhumi Pednekar posing in the snow at Manali. In warm clothing, the couple was seen beaming at each other.
Arjun had captioned the post, "Saw snow, felt cute, might delete later (not) Lady And The LadyKiller @bhumipednekar." The Lady Killer, directed by Bhushan Kumar, Krishan Kumar, and Shaailesh R Singh, will feature Arjun and Bhumi for the first time. The film recently began shooting in Manali.
News agency ANI quoted Arjun saying, "The Lady Killer is one of the most exciting scripts of my career and I'm thrilled to be collaborating with Bhumi and my director Ajay Bahl for the first time. I can't wait to work with them and get to know them better. I think we will have an amazing time in Manali and also have a fantastic shoot schedule. My role in the film is very intense and something unexplored for me. It is layered and it will empower me to do something new on camera in a new place with new people."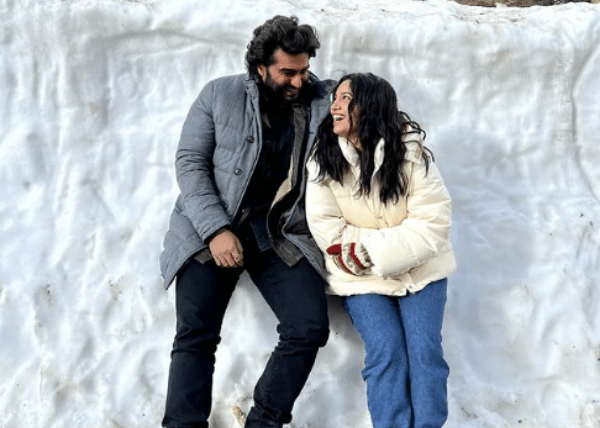 This suspense thriller will be directed by Ajay Bahl and will follow a small town playboy who falls in love with a self-destructive woman and embarks on a whirlwind affair. Gulshan Kumar and T-Series present The Lady Killer in collaboration with Karma Media and Entertainment.
Arjun will also appear in Ek Villain 2 and Kuttey, in addition to The Lady Killer. Bhumi is working on Govinda Mera Naam, Raksha Bandhan, Bheed, and Bhakshak.