The Title Of 'Bahubali Prabhas' 25th Film Came Out, Will Be Released In 8 Languages Including Hindi
Telugu star Prabhas has officially announced the title of his 25th film on the first day of Navratri. The film is being directed by Arjun Reddy and Kabir Singh fame director Sandeep Reddy Vanga, while the production is handled by T-Series and Bhadrakali Pictures. It will be a multilingual film, titled Spirit. Prabhas announced the title of the film through social media. The special thing is that Spirit will be released in Tamil, Telugu, Kannada, Malayalam, and Hindi as well as international languages Japanese, Chinese and Korean. All these languages have been mentioned on the title announcement poster.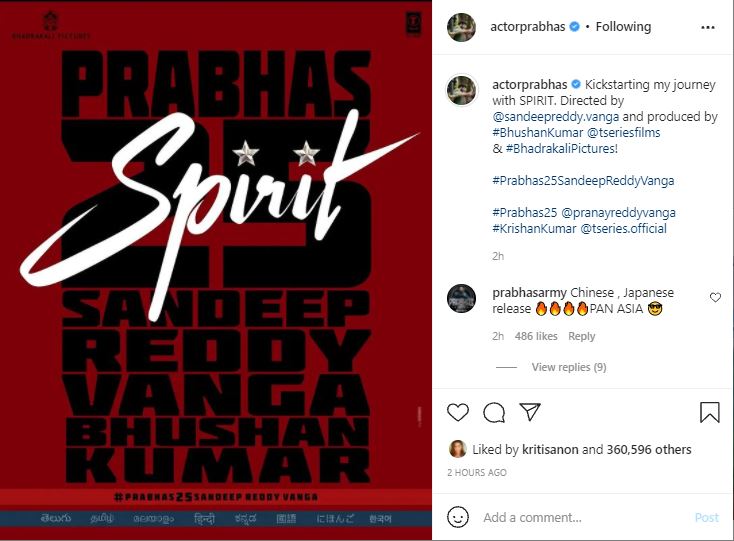 Regarding this film, Prabhas said in a statement issued to the media- "This is my 25th film and there can be no better way to celebrate it. Its story is very interesting and it will be a special film for my fans. It has always been relaxing to work with Bhushan Kumar and he is one of our best producers with whom I have a good rapport. Sandeep is a dream director for everyone. It's an amazing story and I can't wait to start working on 'Spirit' as my fans have been eager to see me in this avatar for a very long time."
Kangana Shares Post On Aryan Khan's Case After Hrithik's Post For Him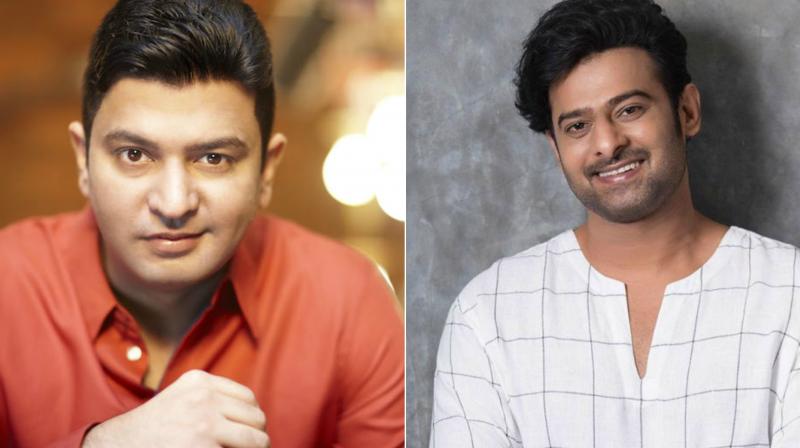 This is Prabhas' fourth film with T-Series. Prabhas has signed films like Saaho, Radhe Shyam, and Aadipurush with the banner. Radhe Shyam and Adipurush are under construction. Producer Bhushan Kumar says, "Working with Prabhas has always been a pleasure. This will also be our third project with Sandeep, who has given blockbuster 'Kabir Singh' and is now working on 'Animal'. 'Spirit' will not only be one of our biggest projects, but it will also be a very special one as it is Prabhas' silver jubliee film." The turning point of Prabhas's career was the movie Baahubali. He got worldwide fame due to this movie and his fan following increased tremendously.