These Actresses Of South Have Tattoo At A Some Special Parts Of Body.
Like Bollywood actresses, South actresses are famous for everything from their dress to their living standards. These actresses of South Indian cinema win the hearts of fans not only in their films but also with their pictures on social media. Be it Rashmika Mandanna or Samantha Akkineni, these Bollywood actresses give tough competition not only in terms of acting but also in terms of fashion and lifestyle. Talking about fashion, nowadays tattooing on the body has become a fashion. There are many such actresses who not only got tattoos but also flaunted them.
In Bollywood too, there are many such actors from Deepika Padukone to Priyanka Chopra who have got tattoos done on different parts of their bodies. But like Bollywood actresses, there are many such actresses of South cinema who love getting tattoos done. They have got not only one but many tattoos on their body. Few got their name written, others got a symbol on their hand. Be it Bollywood actresses or the beauties of the South, there is no dearth of people who follow everyone. Many South actresses are crazy about getting tattoos. Let us tell you who are those beautiful actresses of South who have got tattoos done.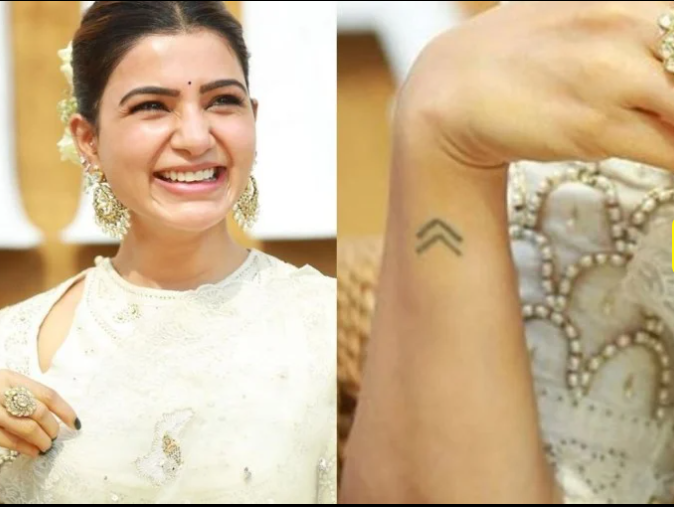 Samantha Akkineni
Samantha Akkineni:
Samantha Akkineni, the beautiful actress of South cinema and daughter-in-law of Nagarjuna, is very fond of getting tattoos. Her name is at the top of this list. Samantha Akkineni has got a 'Viking' sign made on her right wrist. Let us tell you that her husband Naga Chaitanya has also made a similar tattoo. The meaning of this sign is to make one's identity. Apart from this, Samantha has got a tattoo of 'YMC' and her husband Naga Chaitanya's signature on the back of her neck.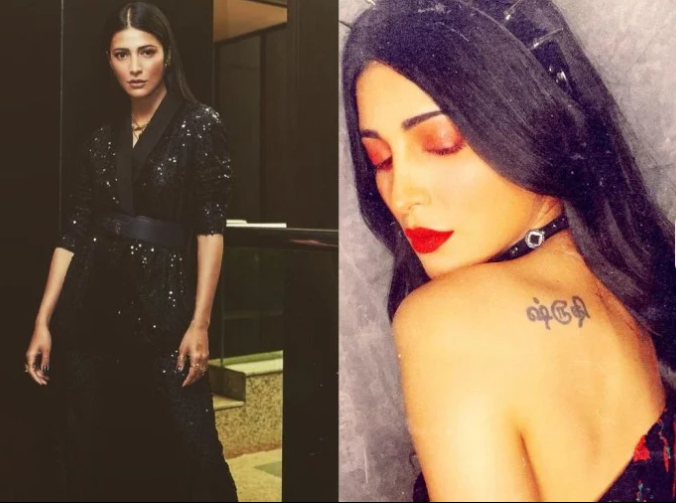 Shruti Haasan
Shruti Haasan:
Kamal Haasan's daughter Shruti Haasan is a well-known name not only in South Cinema but also in Bollywood. She inspires everyone with her fashion, but at the same time, this actress is also very fond of getting tattoos. Shruti has got a total of five tattoos done on her body. The first tattoo is made on her wrist, the second tattoo is made on her leg. Apart from this, the third tattoo is on her back, while the fourth one is made behind her ear, which has the sign of music. She has got a tattoo done near the shoulder of her left hand. On which something is written in the Tamil language.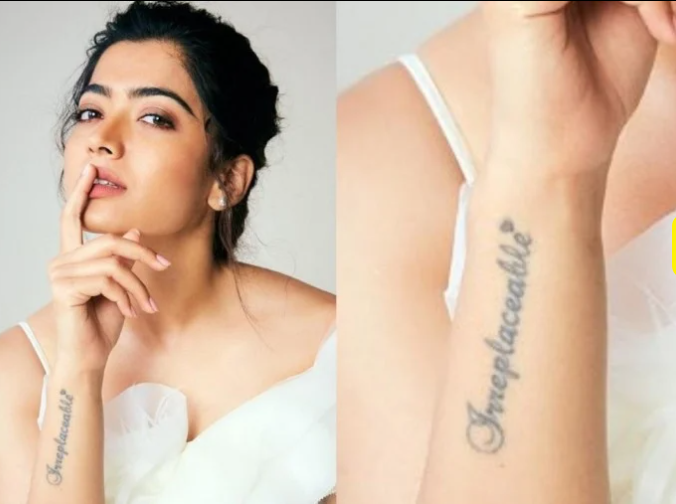 Rashmika Mandanna
Rashmika Mandanna:
Rashmika Mandanna's name is also included in this list. Rashmika Mandanna has not only won the hearts of people with her acting, but people are always curious to know about her on social media too. Rashmika wins everyone's heart with her fashion. If we talk about tattoos, then like Rashmika, her tattoo is also 'irreplaceable'. Her tattoo means 'that which cannot be changed.' Her tattoo is on the right hand.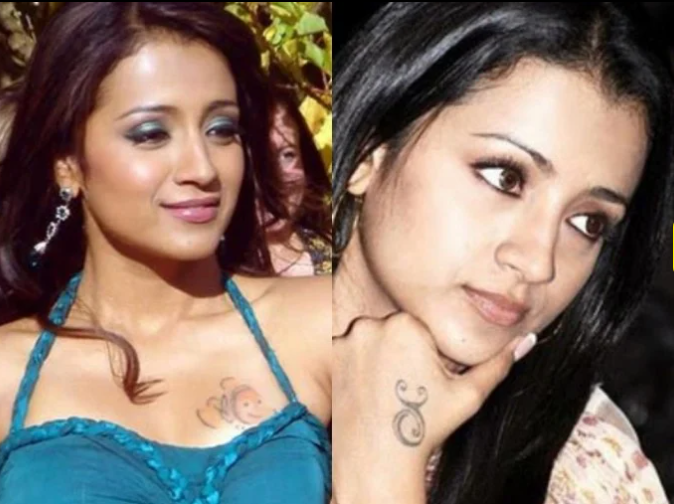 Trisha Krishnan
Trisha Krishnan:
Like Nayanthara, Trisha Krishnan is also a big face of the South. Apart from South, she has also appeared in the Hindi film Khatta-Meetha. Akshay Kumar was with her in this film. Trisha Krishnan is also fond of tattooing, she has also got many tattoos done on her body. Trisha Krishnan has got her favorite cartoon Finding Nemo's fish designed on her body. Apart from this, there are two tattoos on the wrist of one hand and one on her shoulder.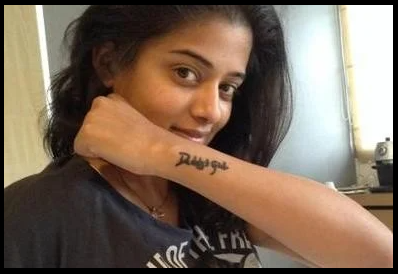 Priyamani
Priyamani:
South cinema actress Priyamani loves her father so much, this tattoo shows. Priyamani has got 'Daddy's Girl' written on her wrist. Priya was recently seen in 'The Family Man 2', in which she played Manoj Bajpayee's wife Suchi.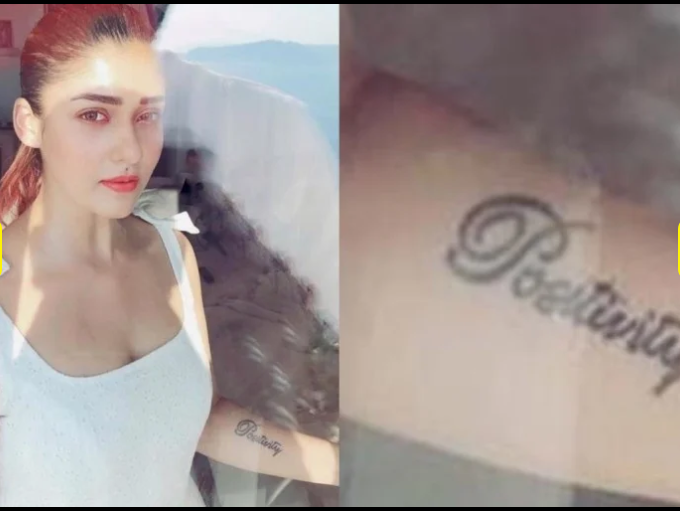 Nayanthara
Nayanthara:
Nayanthara is one of the most successful actresses of South Cinema. But along with films, she also came in a lot of discussion about her relationship with Prabhudheva. Although now both of them are separated, even today the name of Prabhu Deva is written on her wrist. After the breakup, Nayantara did not erase this name but has now modified it to 'positivity'.