Tinka Jail Radio in Faridabad Completes 2 Years
Prison Radio, in District Jail, Faridabad today celebrated the completion of two successful years since its inception. Faridabad Jail Radio was set-up by Tinka Tinka Foundation with the support of Haryana Prisons. This jail radio was inaugurated on 28th January, 2021 by Shri K. Selvaraj (IPS), Director General of Prisons, Shri Jai Kishan Chillar, Superintendent and Dr. Vartika Nanda, Founder of Tinka Tinka Foundation.
Situated in suburbs of the national capital region of Delhi, District Jail, Faridabad is one of the new jails in Haryana. District Jail, Faridabad had started its prison radio with 5 inmates as radio jockeys. It was the second prison radio in Haryana.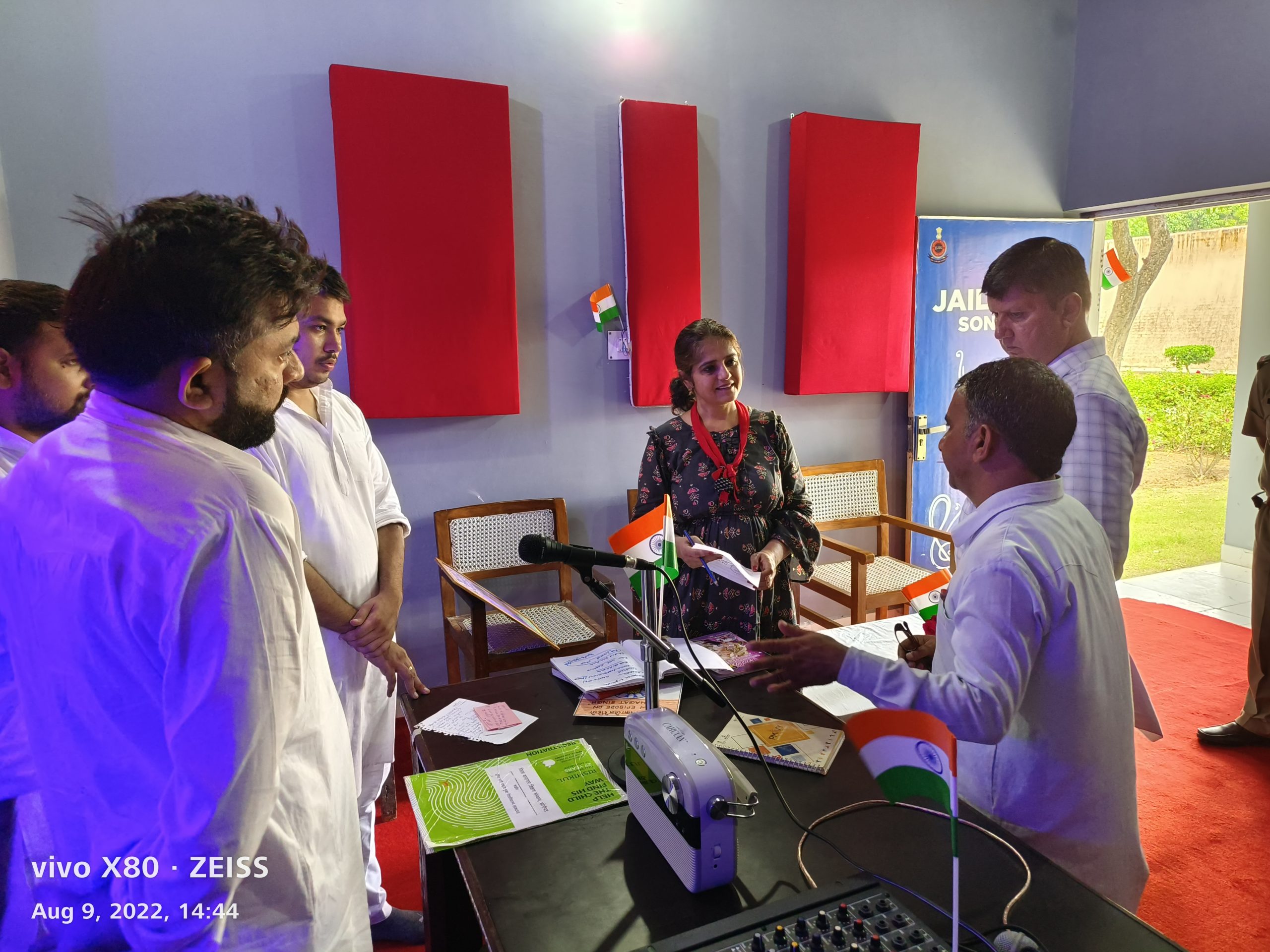 Purpose and the Impact of Jail Radio
The purpose of prison radio is to meet the communication needs of the inmates. During the coronavirus pandemic, jail radio proved to be very helpful in giving psychological relief to inmates. The radio kept the inmates informed about the world and its spiral of events, and gave them respite during the challenging times of the pandemic. This was the time when inmates were not allowed any visitors. These prison radios broadcast programmes for an hour every day, through specially designed studios.
The positive impact of Jail Radio on the inmates over the past two years has been very evident. It has, to a great extent, facilitated in fulfilling the communication needs of the inmates, both active participants and passive listeners in the jail premises.
Background of Jail Radio 
Prison radio in Haryana was introduced in three phases- first phase covered three jails – District Jail, Panipat, District Jail, Faridabad and Central Jail, Ambala. Second phase of bringing radio to the jails of Haryana has also been completed. These are District Jail, Karnal, District Jail, Rohtak, District Jail, Gurugram and Central Jail (I) Hisar. In the third phase, 5 jails have been selected which are District Jails Sirsa, Sonipat, Jind, Jhajjar and Yamunanagar.
State's first Jail Radio was inaugurated at Panipat by Shri Ranjit Singh, Jail Minister, Haryana, Shri Rajiv Arora IAS, Additional Chief Secretary (Home & Jail) and Shri K Selvaraj, IPS, Director General of Prisons, Haryana.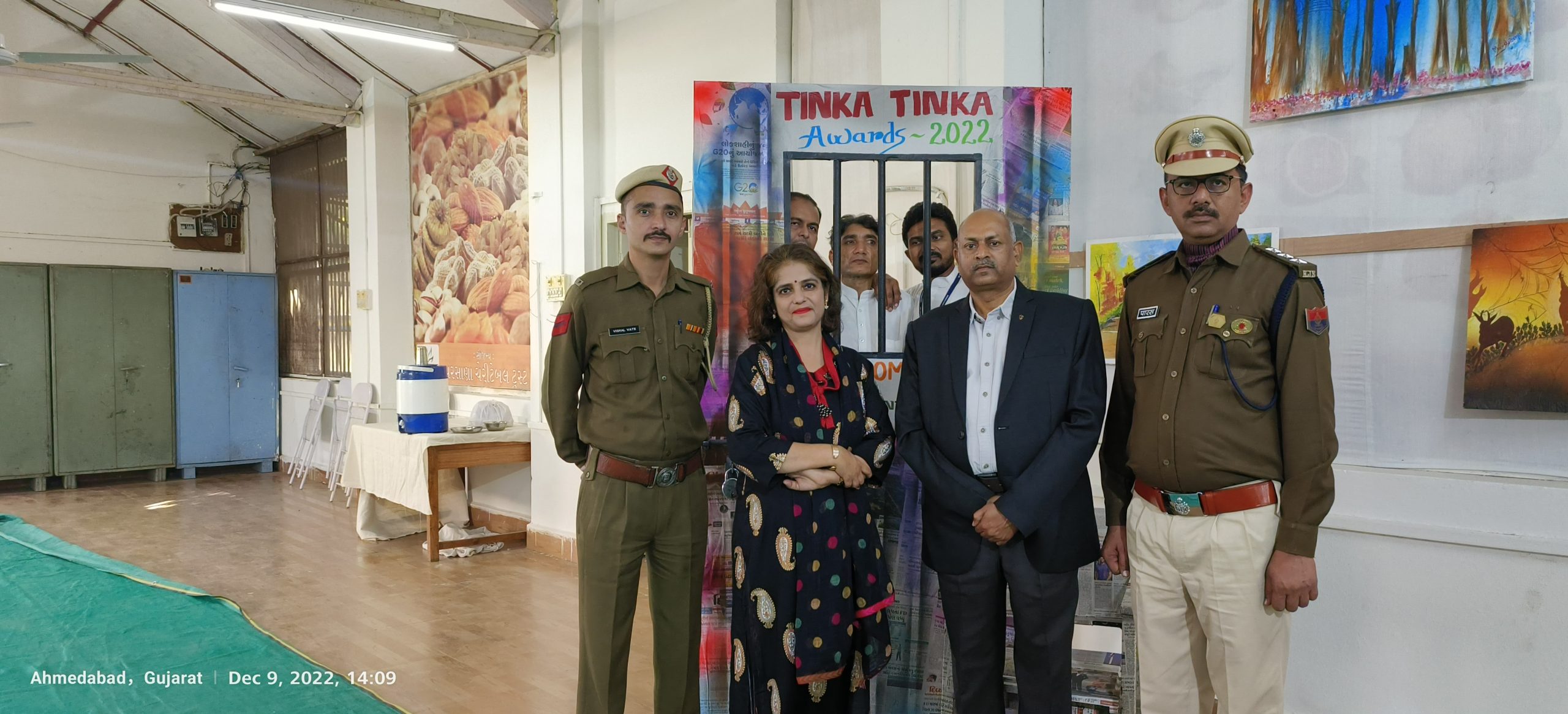 About Tinka Tinka & Dr. Vartika Nanda
Tinka Tinka Foundation is the brainchild of prison reformer and media educator Dr. Vartika Nanda who is credited for establishing prison radio stations in Haryana. These radio stations are carving space for a new cultural life by offering inmates the vocal medium to share their emotions, thoughts and musical expressions with the society.  In 2019, Dr. Nanda established radio in District Jail, Agra, located in the oldest jail building in the country. Tinka Tinka has also an exclusive podcast series on prison reforms that runs on YouTube under the banner- Tinka Tinka Prison Reforms. Conceptualised and voiced by Vartika Nanda, these podcasts provide a special platform to authentic stories on prisons.
Dr. Nanda has been honored with the Stree Shakti Award from the President of India in 2014 for her efforts in prison reforms. Her work on prisons has twice found a place in the Limca Book of Records. Currently, she heads the Department of Journalism in Lady Shri Ram College, University of Delhi.
Links:
Jail Radio: District Jail, Faridabad: https://www.youtube.com/watch?v=6mA4bhtR_CY
Ep 33: Tinka Tinka Jail Radio: Faridabad Jail and an Artist: https://www.youtube.com/watch?v=VA7L0ZJb_zw
Faridabad Jail Radio: A Tinka Tinka Initiative: https://www.youtube.com/watch?v=ISceToT1Cjo