Congratulations on becoming a lotto millionaire! With your newfound wealth, the United Kingdom offers a plethora of captivating destinations to explore and indulge in luxury experiences. From historical landmarks to breathtaking landscapes, the UK is brimming with rich cultural heritage, vibrant cities, and picturesque countryside. You can also win Thunderball prizes if you are determined enough to try your luck.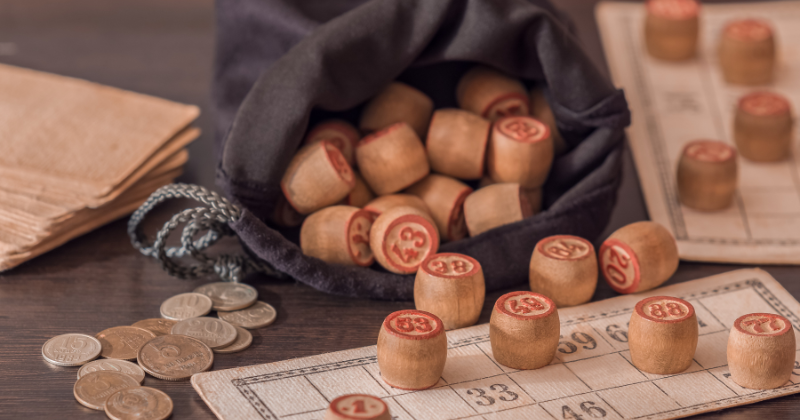 Top Places in the UK to Visit
In this guide, we will highlight five top places to visit in the United Kingdom that will undoubtedly add an extra dose of splendor to your millionaire adventures.
London
As the bustling capital of the United Kingdom, London is a must-visit destination for any lottery millionaire. Immerse yourself in the opulence of the city by visiting iconic landmarks like Buckingham Palace, the Tower of London, and Big Ben. Stroll through the luxurious streets of Mayfair, indulge in high-end shopping at Harrods, and savor gourmet cuisine at Michelin-starred restaurants.
Treat yourself to a performance at the renowned West End theaters or take a private tour of the city in a chauffeur-driven luxury car. London's world-class entertainment, fine dining, and exquisite cultural offerings will undoubtedly make your visit an unforgettable experience.
Edinburgh
Escape to the majestic city of Edinburgh, a treasure trove of history, architecture, and natural beauty. Explore the imposing Edinburgh Castle, perched on an ancient volcanic rock, and take a stroll down the historic Royal Mile. Delve into the city's literary past at the famous Writer's Museum or enjoy a private whiskey tasting at one of the city's exclusive distilleries.
For a truly unique experience, visit during the famous Edinburgh Festival and indulge in a feast of arts and culture. With its enchanting atmosphere and breathtaking landscapes, Edinburgh offers a truly regal experience for the discerning lotto millionaire.
Bath
Transport yourself back in time to the elegant city of Bath, known for its stunning Georgian architecture and ancient Roman baths. Experience the ultimate in luxury by staying at one of the city's opulent spa hotels and indulging in rejuvenating treatments. Visit the iconic Bath Abbey, take a relaxing stroll along the River Avon, or immerse yourself in history at the Roman Baths.
For a touch of sophistication, attend a classical music concert at the historic Assembly Rooms or enjoy a sumptuous afternoon tea in one of Bath's charming tea rooms. Bath's timeless charm and tranquil ambiance will surely make for an exquisite getaway.
Lake District
For nature lovers, the breathtaking landscapes of the Lake District provide an idyllic retreat. With its serene lakes, rugged mountains, and picturesque villages, this UNESCO World Heritage Site offers endless opportunities for outdoor adventures. Even if you are on vacation, playing lottery games is still possible. Players can easily check Thunderball results and numbers online. The luck might be on your side, and you might end up winning more.
Rent a luxurious lakeside cottage, take a private boat tour, or explore the stunning hiking trails that wind through the region. Capture the beauty of the landscape through photography or simply bask in the tranquility of nature. The Lake District's awe-inspiring scenery provides a peaceful haven for lotto millionaires seeking a break from the fast-paced world.
Cotswolds
Escape to the quintessentially English countryside charm of the Cotswolds, a region renowned for its picturesque villages, rolling hills, and thatched-roof cottages. Spend your days exploring quaint market towns like Bourton-on-the-Water and Stow-on-the-Wold, browsing boutique shops, and enjoying leisurely walks through the lush countryside.
Stay in a luxury manor house or a cozy countryside retreat, where you can indulge in fine dining experiences and pampering spa treatments. The Cotswolds' timeless beauty and tranquil ambiance make it the perfect destination for lotto millionaires seeking a romantic and serene escape.
Conclusion
With your newfound wealth, these top destinations in the United Kingdom will provide you with unforgettable experiences, lavish accommodations, and the opportunity to immerse yourself in the country's rich history and natural beauty whether you're seeking urban luxury or amazing nightlife.