Unique Breakfasts Around the World
Breakfast is often considered the most important meal of the day. The starting meal of the day boosts one up and gives energy throughout the day. India has its array of food for breakfast but the breakfast from the north is different from the breakfast of the southern part of India. The world shows us how different culture affects different foods around the globe. So here is a list of what people eat for breakfast around the world.
Brazil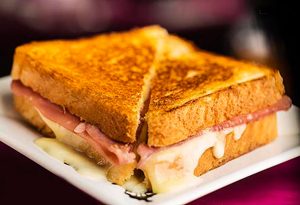 Ham and Cheese sandwich is an item people relate to the USA. But not everybody knows that Brazil's go-to breakfast is Misto Quente. This is the Brazilian version of grilled Ham and Cheese. Generally consists of sliced bread or bread roll, ham, and cheese in between, grilled and served.
France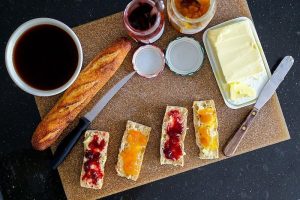 French bakery is renowned throughout the world. So it comes to no surprise that France generally has a baguette which is a long type of bread for breakfast.  It is either grilled or spread with jam or butter. To wash it all down all it takes is a shot of espresso.
Somalia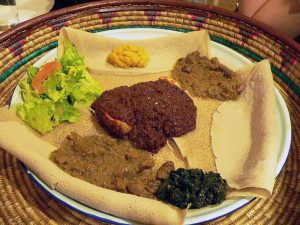 Somalia has a unique cuisine unlike any other. Canjeero is a fermented flatbread that looks like a crepe and has a spongy texture. It is generally served with some dipping curries and a drizzle of butter.
Japan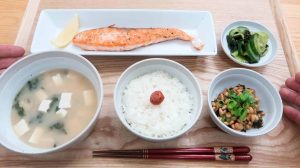 The land of the rising sun has quite a meal when it comes to breakfast. They generally have steamed rice, a type of protein mostly fish, and miso soup for breakfast.
Pakistan
Poori is a food item famous throughout the Indian subcontinent.  So it comes as no surprise that Pakistan's go-to breakfast is Halwa Poori. Poori is a flat deep-fried wheat flour served with Chana which is spicy chickpea curry. Along with Halwa which is a semolina-based confectionary.
Israel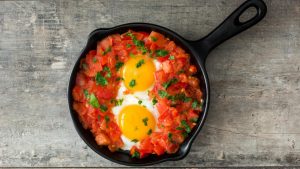 Shakshuka is a dish which is made up of eggs cooked in a savory tomato sauce. Originating in Tunisia this dish is made popular by Israel and now is the go-to breakfast for many Israelis.
United States of America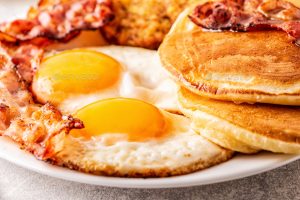 Americans generally consider breakfasting the most important meal of the day. Their array of breakfast ranges from donuts to waffles to classic ham and cheese sandwiches. But the most common dish for breakfast is pancakes with a generous drizzle of maple syrup. This is accompanied by bacon and fried eggs.
Taiwan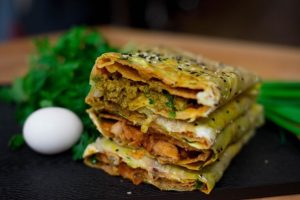 Jianbing is a kind of crepe famous not only in Taiwan but also in Mainland China. A popular breakfast item, the crepe is made out of eggs and wheat flour. It can be topped with so many things from soybeans to pork.
England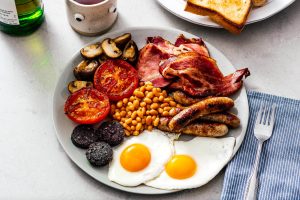 The Big English Breakfast is renowned throughout the world. The colossal of a food platter may be considered intimating in many cultures. The dish normally consists of fried eggs, blood sausages, fried bread, baked beans, English bacon, grilled tomato and served with hot tea.
Spain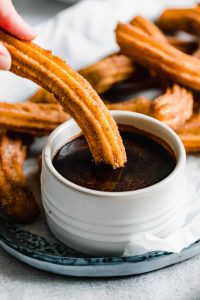 Ending with a sweet tooth Spanish breakfast is generally simple and full of calories. The breakfast consists of churros which is a long strip of dough that is deep-fried and sprinkled with sugar. It is served with a cup of thick chocolate to dip into. As unhealthy as it sounds it is not a crime to indulge when it is served.