Urvashi Rautela Flaunts Her Gold Dress In Arab Fashion Week, You Will Be Shocked To Hear Its Price!
Who does not know the Bollywood actress Urvashi Rautela, who has made her name from the modeling world today? She has become famous all over the world for her beauty and charm. Everyone is convinced of the beauty of this former Miss Universe actress. The actress has once again stunned her beauty in the Arab Fashion Week. There is a lot of discussion about her gown worn in this.
Urvashi Rautela
Actress Urvashi recently attended Arab Fashion Week. Even before this, she has registered her presence in it. Significantly, Urvashi has become the first Indian to go to this fashion week twice. It is a matter of pride for India.
In this fashion week, Urvashi was seen wearing a Thigh-high slit gown on the ramp. This golden color gown was crafted with diamond jewels. Urvashi was looking very beautiful in it. She was looking like a queen. This gown was completely decorated with jewellery.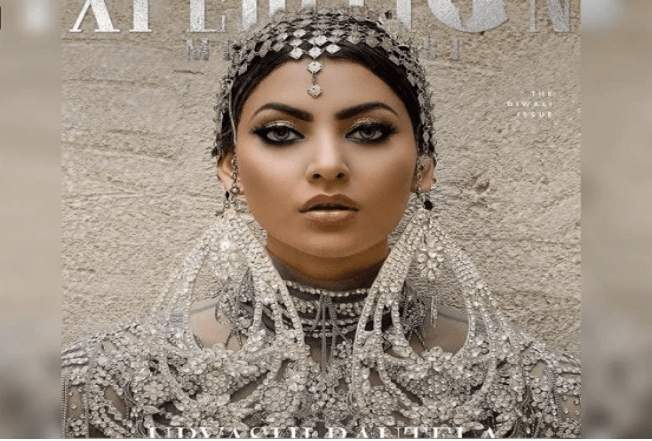 Urvashi Rautela
Knowing the price of this exquisite gown, you will be blown away. Let us tell you that the cost of this gown of Urvashi is being told Rs 40 crores. This gown was inspired by the most powerful and beautiful queen of Egypt 'Empress Cleopatra'. This gown, which added beauty to Urvashi's beauty, has been designed by famous fashion designer Ferne Van Amanto. Amanto also designs clothes for many international stars. These include the names of big stars like Jennifer Lopez and Beyonce. She named this gown 'Cleopatra's Real Gold and Diamond Outfit'.
The actress has shared a video of her from Fashion Week on social media. Sharing this video, she writes, "Today my heart is filled with gratitude and feelings for my country India. Thank you for making me a showstopper twice in this famous International Fashion Week. Heartfelt condolences to all of you. Thanks from."