Uunchai Team's Thank You Note Does Not Include Amitabh Bachchan's Signature; Fans Raise Questions!
The team of Uunchai shared a note. They thanked everyone for showering overwhelming love on the film. It is said that the film will not be available for streaming for some time as they want it to have "a strong and long run" in theaters. Apparently, fans have reacted to the thank you note.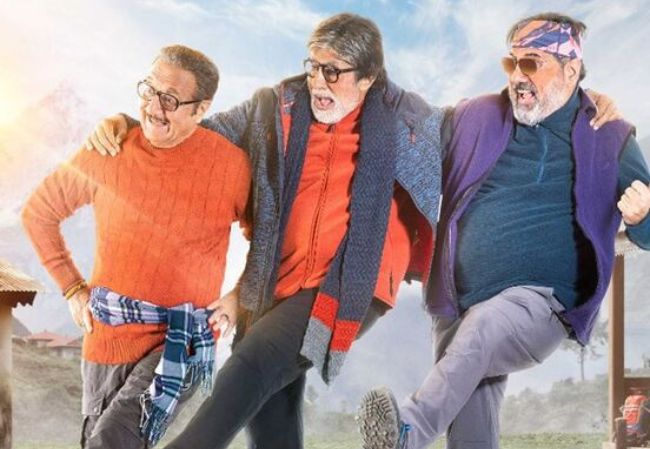 The Rajshri Productions posted a lengthy note on Tuesday on Instagram. The note was signed by the film's cast and crew. However, fans realized that one of the film's lead actors Amitabh Bachchan's signature is missing from the list.
The signature includes Sooraj Barjatya, Ajit Kumar Barjatya, Kamal Kumar Barjatya, Mahaveer Jain, Natasha Malpani Oswal. It includes lyricist Irshad Kamil and musician Amit Trivedi. Actors Anupam Kher, Danny Denzongpa, Boman Irani, Neena Gupta, Sarika, Nafisa Ali Sodhi, and Parineeti Chopra signed the document too.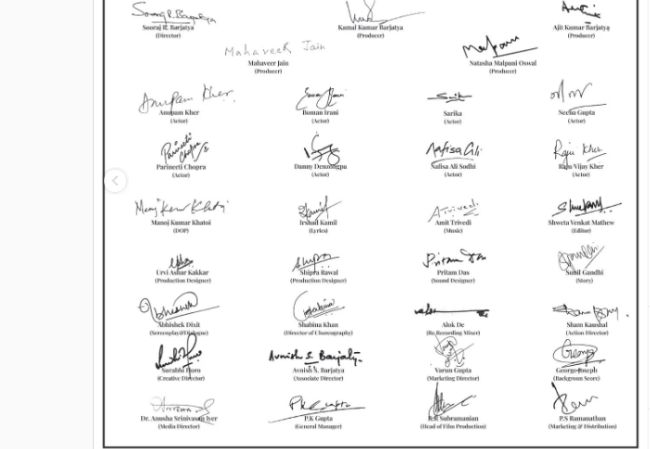 The note said, "We, the cast and crew of Rajshri's Uunchai, would want to thank each and every one of you for the overwhelming love showered upon our film. A special shoutout to every member of the audience who went to the theatre with family and loved ones and contributed to making Uunchai an exclusive big screen experience."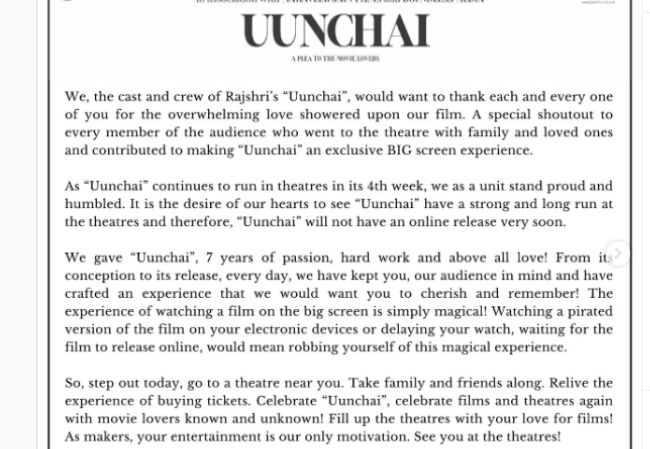 Fans commented, "Amitabh Bachchan Sir ka autograph??" "No signature of Mr Bachchan?" Some fans praised and said, "Awesome movie Sooraj sir. Your movies always teach us some, good things to follow and bear in mind," "Films are meant to be seen on the big screen, which is especially true for #uunchai !! Support cinemas and theaters and go watch this film on the big screen" etc.